If you have forgotten the admin password to log into the Amcrest Surveillance Pro software, the password can be recovered using the Forgotten Password option. This option can be found on the login screen once the software has been opened. For more information on how to retrieve your forgotten password, please refer to the information provided below.
Please note, this process is related to the latest Amcrest Surveillance Pro software, version 2.0. Please ensure you are using the most up-to-date version of the software before proceeding as the previous version of Surveillance Pro did not include this feature. To download the latest version of Amcrest Surveillance Pro click here.
Step 1: Open the Amcrest Surveillance Pro software and click Forgotten Password.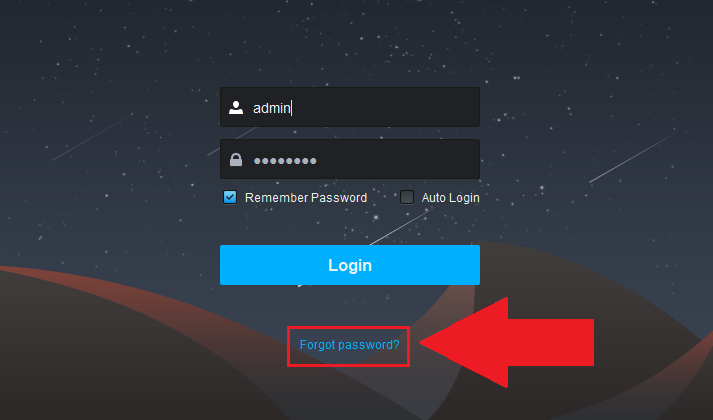 Step 2: Enter the security question answers that were set when initially setting up the software. Click Next to continue.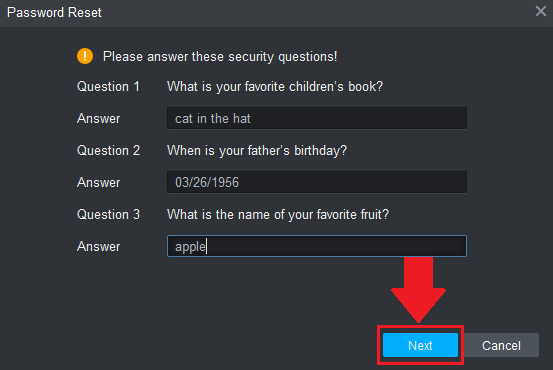 Step 3: Enter a new admin password for the software and confirm the password in the next field. Click OK.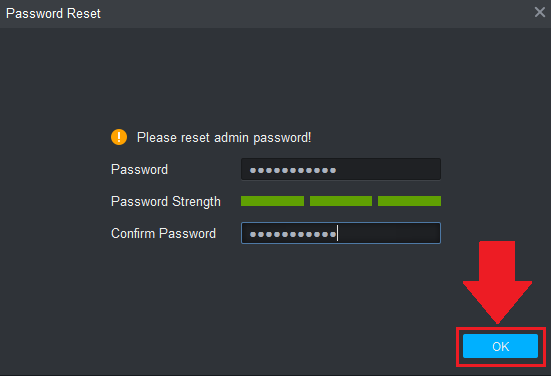 The new admin password will be applied to the software. Enter the new password into the interface and click Login to log into the software.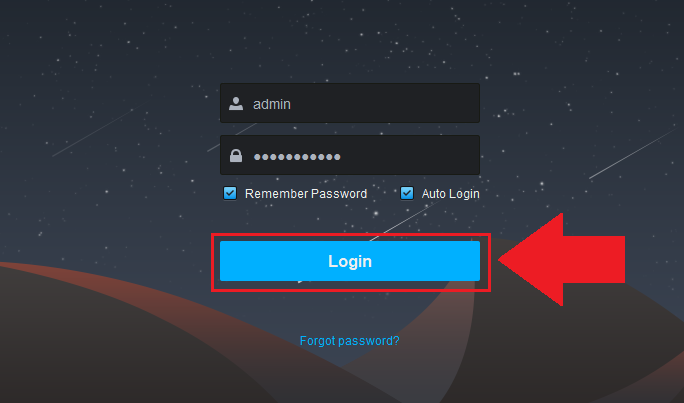 Note: To avoid this issue in the future, ensure the Remember Password and the Auto-Login option are enabled that will allow the software to log in automatically once it has been opened.