How To Download Recordings Using Amcrest Surveillance Pro
Recordings in the playback menu can be downloaded (exported) using the Amcrest Surveillance Pro software. To download the free software click here.
For more information on how to add a device into Amcrest Surveillance Pro click here
Downloading a Recording
Step 1: Open the Amcrest Surveillance Pro software and click on Playback.
Step 2: Select your device from the device menu and click on the Time option to display the calendar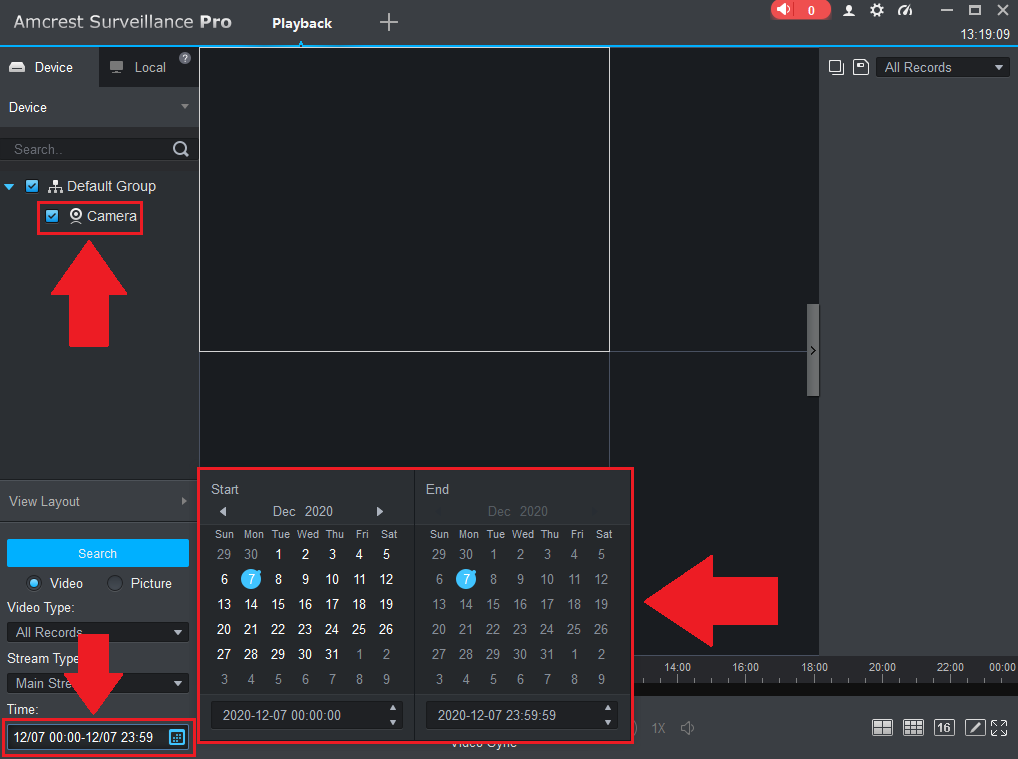 Note: If a recording is present the date will have a blue dot. Enter a start and end time of the recording and click Search.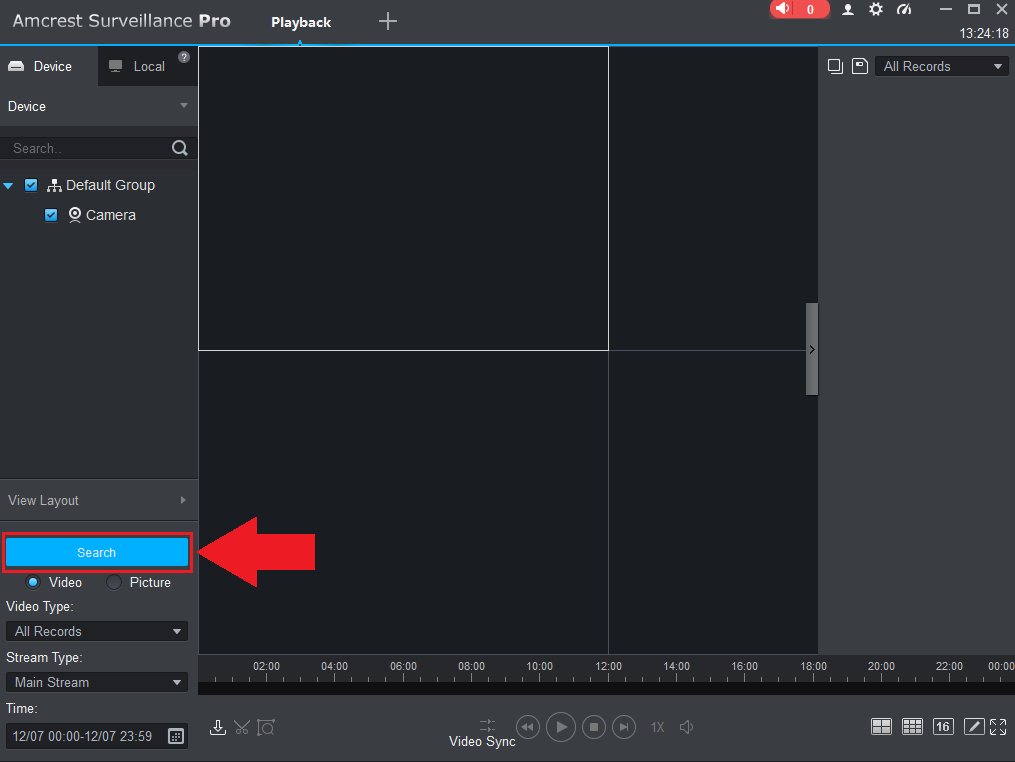 The Event menu will display all events located on the microSD card for your selected device from the date range entered.
Step 4: Choose a recording from the records menu. Please note, if you do not want to trim the recording, click on the export icon

to begin downloading.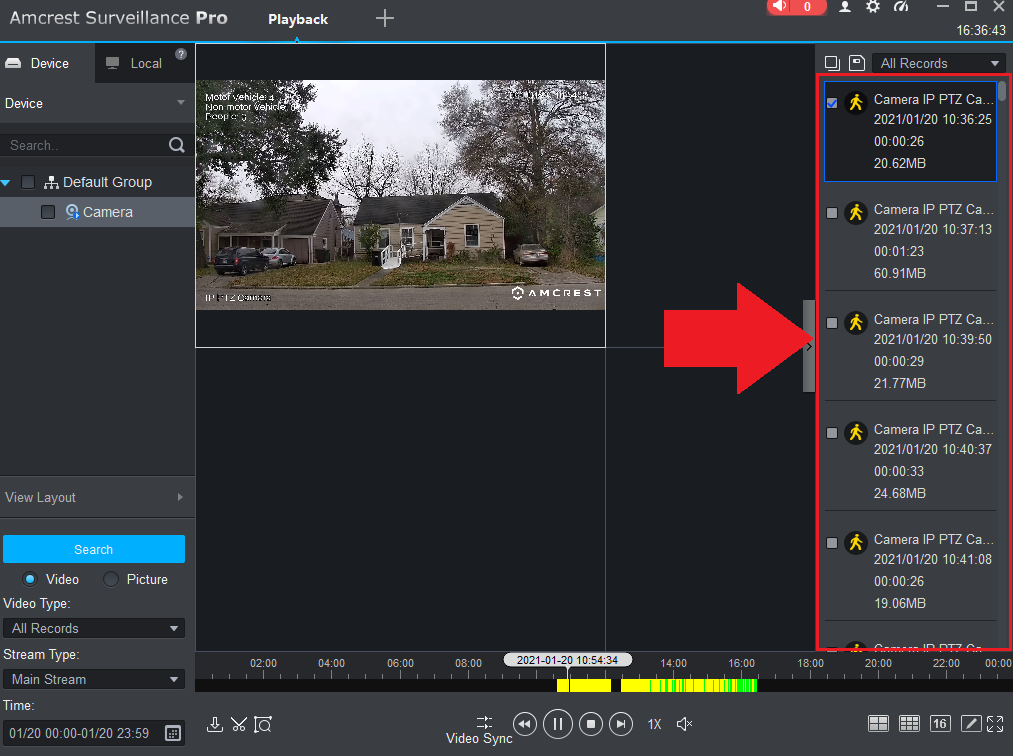 Trimming a Recording
If you would like to trim the recording before downloading it, click on the scissor icon (

). You will notice a start and end duration displayed for the selected recording on the time bar. The first red bar will be the start time and the second red bar will be the end time of the event. Use your mouse to drag the red bars and modify them to a specified start and end time.

Click on the scissor icon again to begin exporting the file.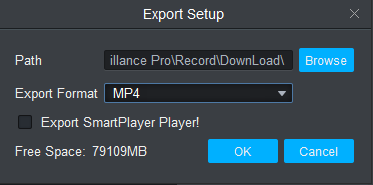 Step 5: Click on Browse to choose a destination folder for your recording, then click on the Export Format dropdown menu and select MP4. Click OK.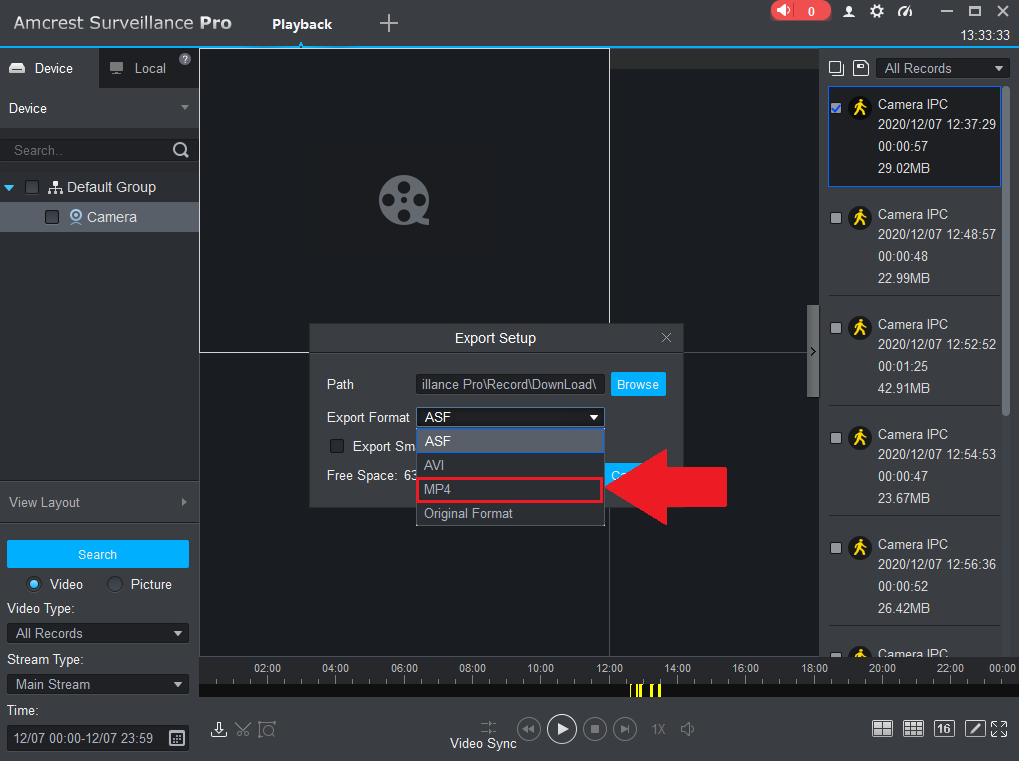 Note: Since the default format is ASF it is highly recommended to choose either AVI or MP4 to view your recording.
The recording will begin to download.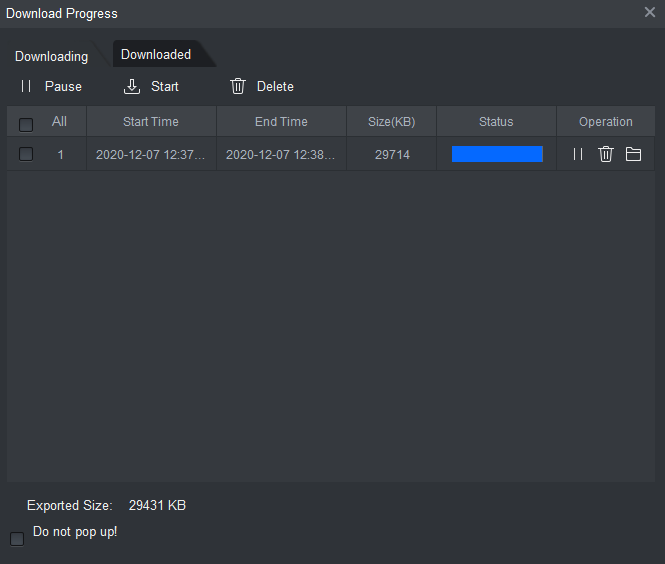 Once the recording has finished downloading, click on the Downloaded tab. In the Downloaded tab, click on the Folder icon to access the recording.
The recording can be played on the default media player of your computer.