Motion Detection Overview for an Amcrest Wi-Fi Doorbell Camera
Amcrest Smart Home devices allow you to view motion detection recordings locally, using a microSD card (sold separately) or via Amcrest Smart Home cloud which is a cloud based service where you can remotely view and store motion detection recordings. For more information on Amcrest Smart Home cloud, click here.
By default, motion detection is automatically enabled on all Amcrest Smart Home devices. All motion detection settings are adjustable using the Amcrest Smart Home app. Having motion detection enabled allows your device to record video clips whenever motion is detected. If you are accessing recordings locally using a microSD card, a microSD card must be inserted in your device before use. For more information on how to insert a microSD card into your doorbell, click here.
Note: If storing motion detection events locally on a microSD card, please make sure the microSD card is class 10 or above and properly formatted to FAT32. The doorbell is compatible up to 128GB. For more information on how to view motion detection recordings, click here.
Accessing Motion Detection Settings
All motion detection settings for your doorbell will be adjusted through the Amcrest Smart Home app. The Amcrest Wi-Fi doorbell has a maximum motion detection distance of up to 16 feet, day or night. Its built-in PIR sensor allows the camera to cover more distance and provides more accuracy when detecting motion. For more information on accessing the motion detection settings, please refer to the information provided below:
Step 1: Log into your Amcrest Smart Home account and access your device.
Step 2: Tap on the Settings icon (

) located on the live view screen.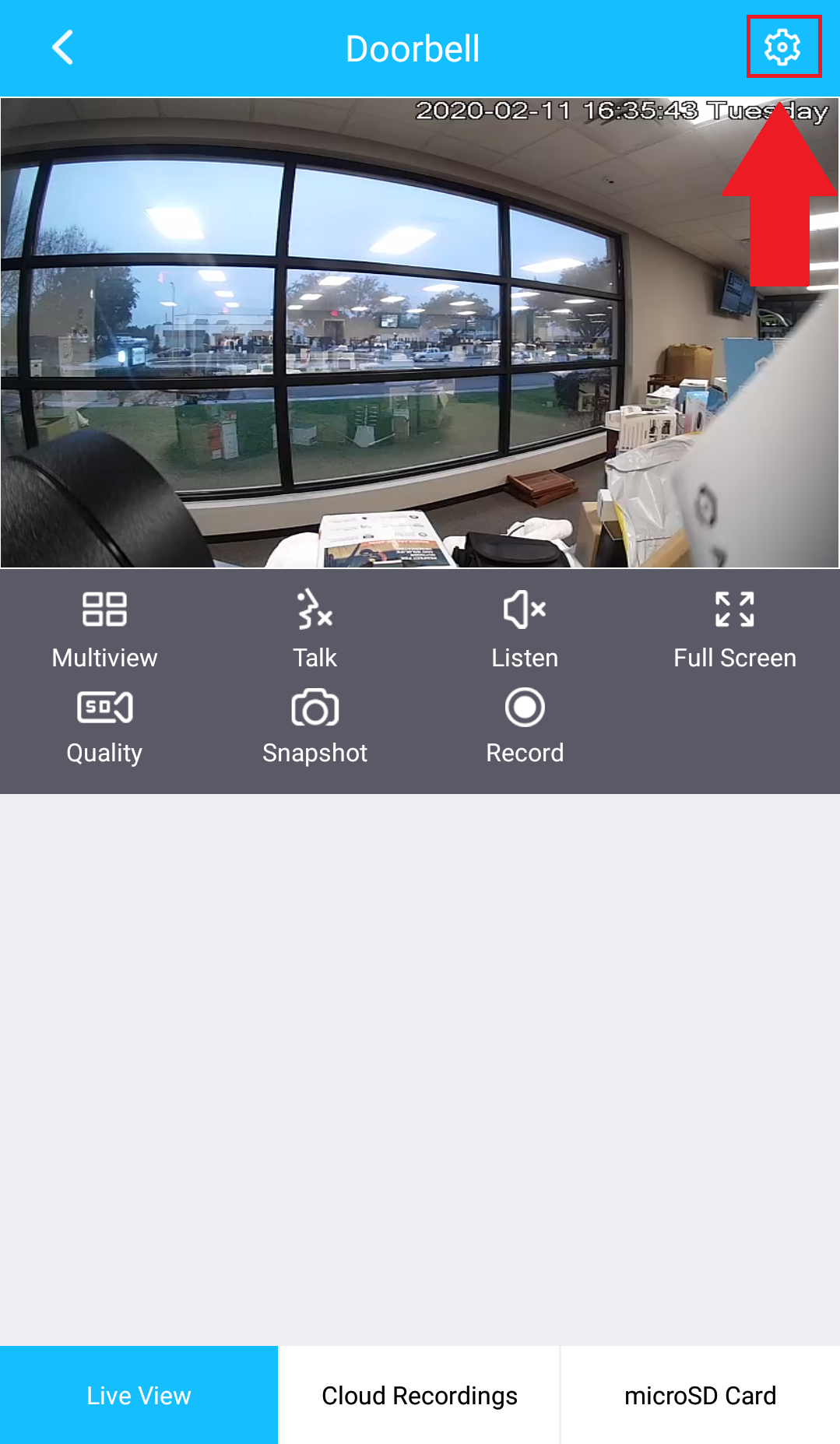 Step 3: Tap on Motion Detection.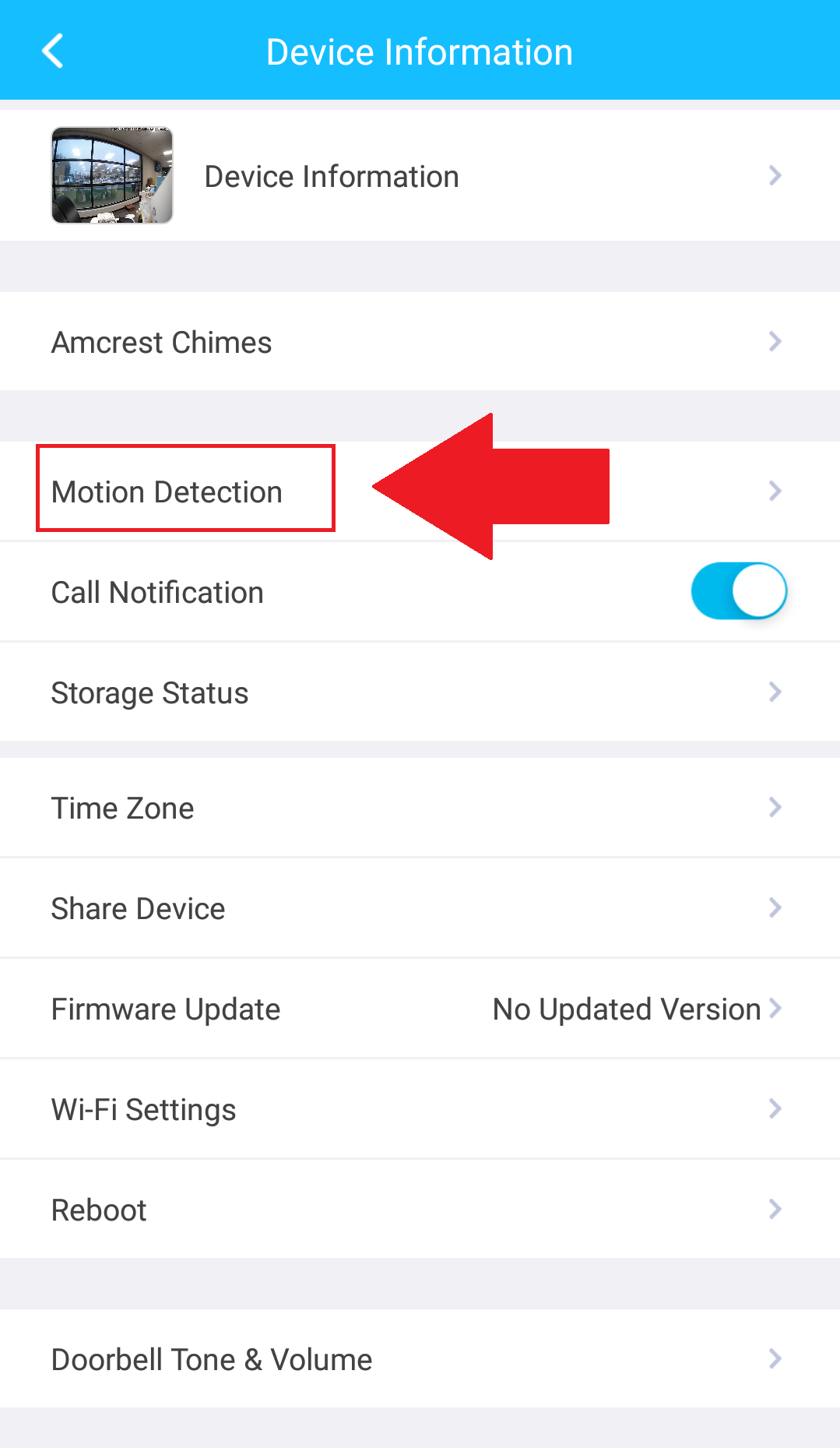 Step 4: Ensure the motion detection toggle switch is turned to the on position. This should be on by default, however if disabled your camera will not detect motion.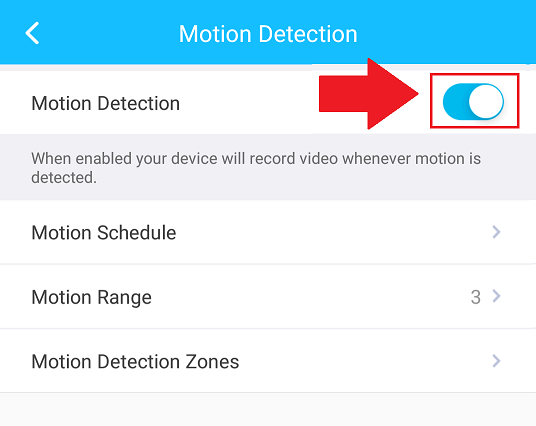 Setting a Motion Schedule
A motion schedule allows you to set the device to begin recording motion detection events at a designated time. This is useful if you would like the device to only start detecting motion during specific times of the day. If you would like the device to record motion 24/7 you can leave the schedule as default. However, for more information on how to set a motion schedule, click here.
Setting a Motion Range
The motion range for your device is calculated by the device's PIR sensor. The sensor can range from approximately 0-10 meters (0 - 32.8ft) depending on the sensitivity range chosen. Please note that temperature and weather conditions can have an effect on the accuracy of the PIR sensor. The default, and recommended range is 3 however, it can be adjusted between 1(Close) and 6(Far).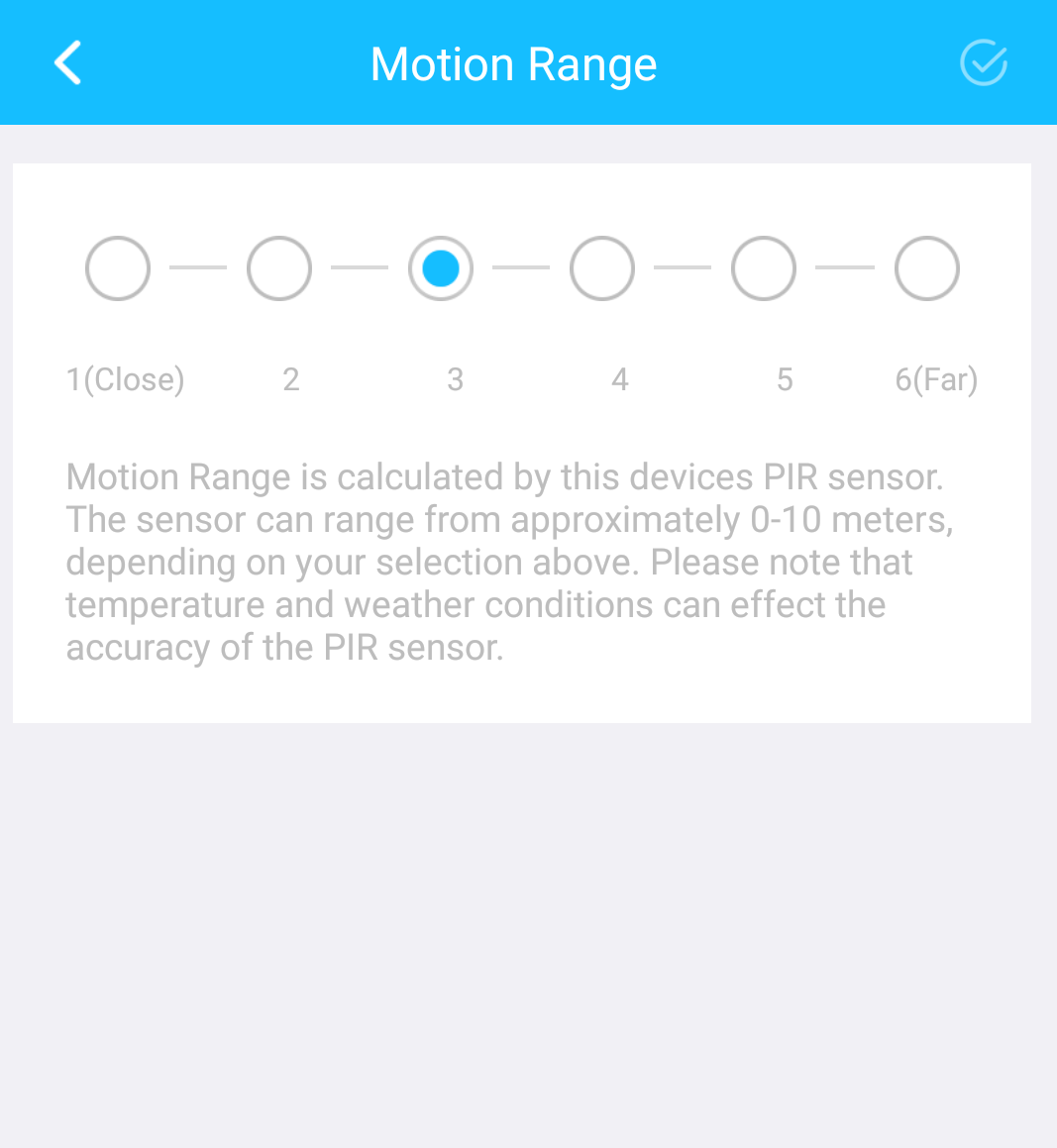 The closer to 1 the motion range is set the closer the object will have to be for the PIR sensor to detect motion. Having the motion range set to 3 is optimal however, if you select anything higher, the PIR sensor will be more sensitive which may cause more false motion events. Tap on the blue check mark (

) to save motion range settings.
Setting Motion Detection Zones
Setting motion detection zones allows you to customize activity zones for motion detection areas. This helps to block out and avoid false motion events and is useful for blocking out areas such as trees, bushes, or other areas to avoid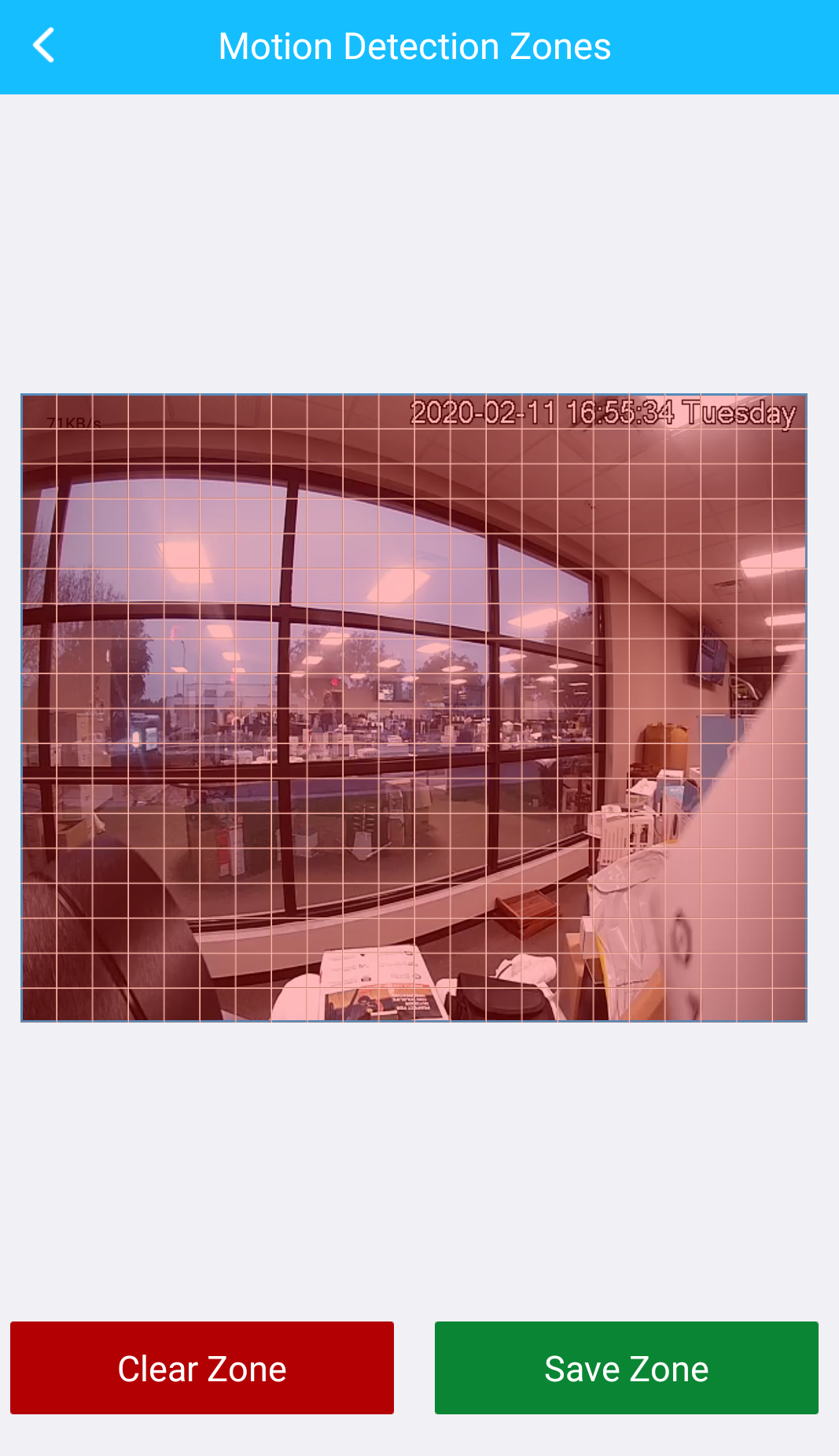 To set a motion detection zone, tap on "Clear Zone". Use your finger to highlight the area(s) in which motion detection will occur. Tap on "Save Zone" to save the motion detection zone. Tap on the back arrow (

) to exit.
Activating Smart Notifications
Smart notifications are push notifications that are sent to your phone which let you know a motion or other event has been detected. These actions can range from a motion being detected by your device by a call coming through from someone using your Amcrest WiFi doorbell. For more information about smart notifications, click here.