How To View MicroSD Card Recordings (AD110)
A microSD card can be used to store events from your doorbell. The doorbell is compatible for up to 128GB of storage.
Note: Please ensure you are using a class 10 or above microSD card that does not exceed the storage limitation of your doorbell (128GB). The microSD card must be formatted to FAT32. This may have to be done manually as most programs do not format to this allocation automatically. For more information on how to format your microSD card to FAT32, click here
To install a microSD card into the doorbell, remove the top gray plastic covering and remove the second black plastic covering on the front of the device. On the side of the device locate the microSD card slot. The microSD card slot will be next to the reset key.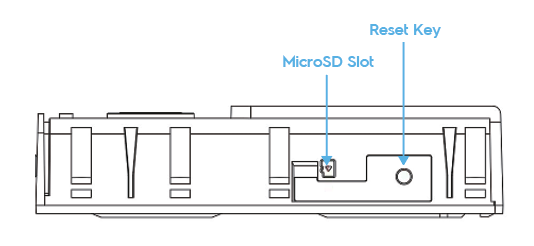 Raise the microSD card flap and insert the microSD card, gold/silver pins up, and press in to secure the card into the slot. Place the flap over the slot and press in to secure it back to the doorbell.