Canceling a cloud plan will not automatically cancel your current plan until your next billing cycle. Once the new billing cycle has started your account will be placed into a free plan status which features only live viewing. For more information on how to cancel your cloud plan, please refer to the information provided below.
Step 1: Go to amcrestcloud.com and log into your existing cloud account. Click on the Account menu (

) located in the top right corner of the live view screen. Click Billing Details.
Step 2: This will take you to your current billing details. In the Cancel Plan menu, click on Cancel to begin cancelling your current plan.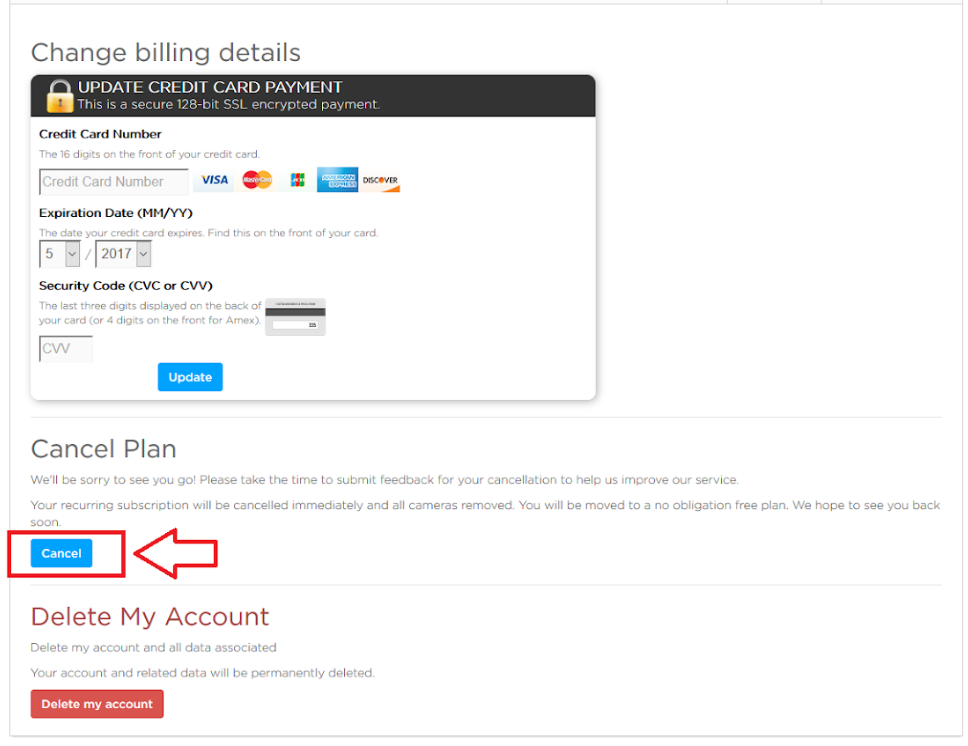 Step 3. Use the drop down menu to provide a reason for cancelling. This is completely optional and is not necessary to cancel your cloud account. Click Cancel to proceed.
Note: Any plan cancellations will take place on the next billing cycle. If an upgraded cloud plan is not chosen your account will be placed into the current free cloud plan which only features live view (no storage. For more information on how to upgrade a cloud plan click here