Before proceeding, please ensure that you have your camera's serial number and MAC address ready. For a list of compatible models, SDK, etc. click here. 
Also please make sure that you are uploading the SDK from the same network as the camera or upload failures may occur. Please note, the best method for installation is to use the Direct-To-Cloud add capabilities.  This guarantees that a number of important settings are configured, allowing a smooth installation.
If Direct-to-Cloud isn't an option due to network security for example, there are some settings that are necessary to configure within the camera interface.
Step 1: Open the camera's web user interface, access the settings and ensure the date & time settings are correct.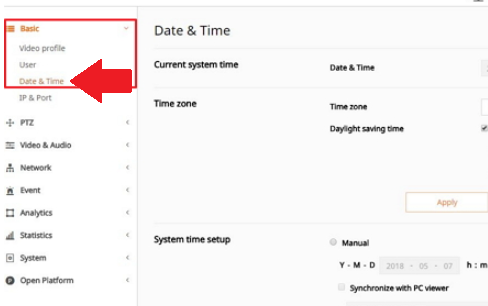 Note: If you are using an NVR the DNS might be altered and not working properly.  In addition the default DNS may not function as expected.  Google Public DNS is often a good alternative: 8.8.8.8, 8.8.4.4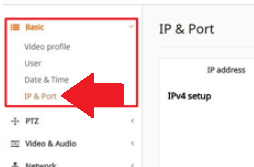 Step 2: Navigate to System>>Upgrade / Restart and ensure the firmware has been upgraded. Generally there is custom firmware required for each Hanwha model. Make sure to contact your authorized reseller for this firmware.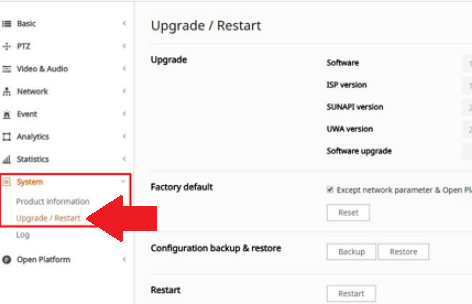 Step 3: Navigate to Video & Audio>>WiseStream and ensure the mode is set to High. Click Apply. 

Step 4: Navigate to Open Platform. Obtain the latest SDK and install that first. Ensure that "Auto start: Use" is checked otherwise the application will not be started after a reboot or crash and also make sure that it is "started" and the status is listed as "Running...". 

IMPORTANT: Make sure the correct firmware was installed before performing this step. Otherwise you'll have to go back and factory reset the camera. 
Step 5: Navigate to Analytics>>Motion Detection and make sure motion detection is enabled.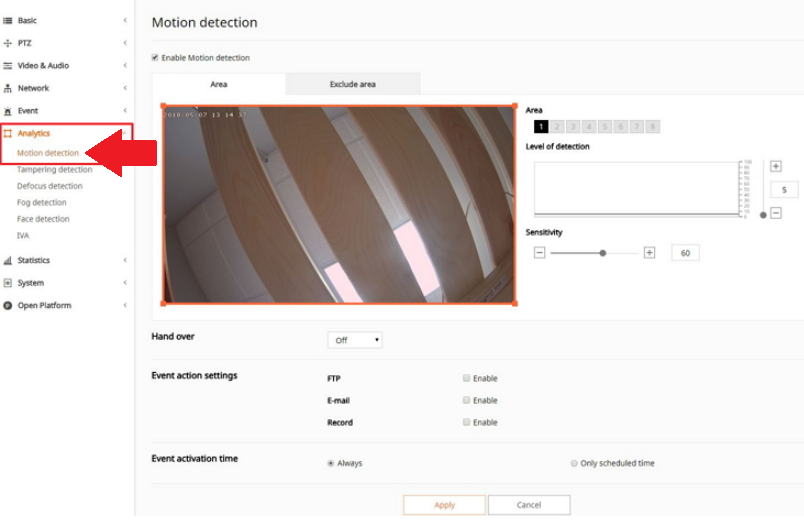 Note: Once these steps are completed you can now begin to add the camera to the Amcrest Cloud using OpenSDK. 
Step 6: Log into your Amcrest Cloud account and add the camera. Select Hanwha Techwin from the camera type menu, give the camera a name and click Next. 
Step 7: Add your camera's serial number, MAC and username/password and ensure the OpenSDK option is enabled. Click Next. 

Step 8: Select your recording mode (continuous or motion) and resolution, once done click Finish.