Reactivating your GPS tracking subscription can only be done via the Amcrest GPS web portal via a web browser. To begin, access your Amcrest GPS tracking subscription at https://amcrestgps.net/#/
Follow the steps below to reactivate your GPS tracking subscription:
Step 1: Log into your account with the email address and password associated with your subscription using the GPS web portal.
Step 2: Click on the Menu (

) button to access the main menu.
Step 3: In the main menu, click on Reactivate Tracking.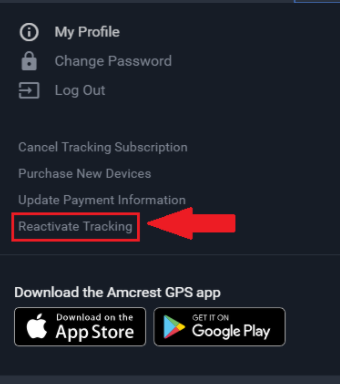 Step 4: You will be taken to a GPS reactivation page. Select the IMEI number you wish to reactivate from the drop-down menu and click Continue.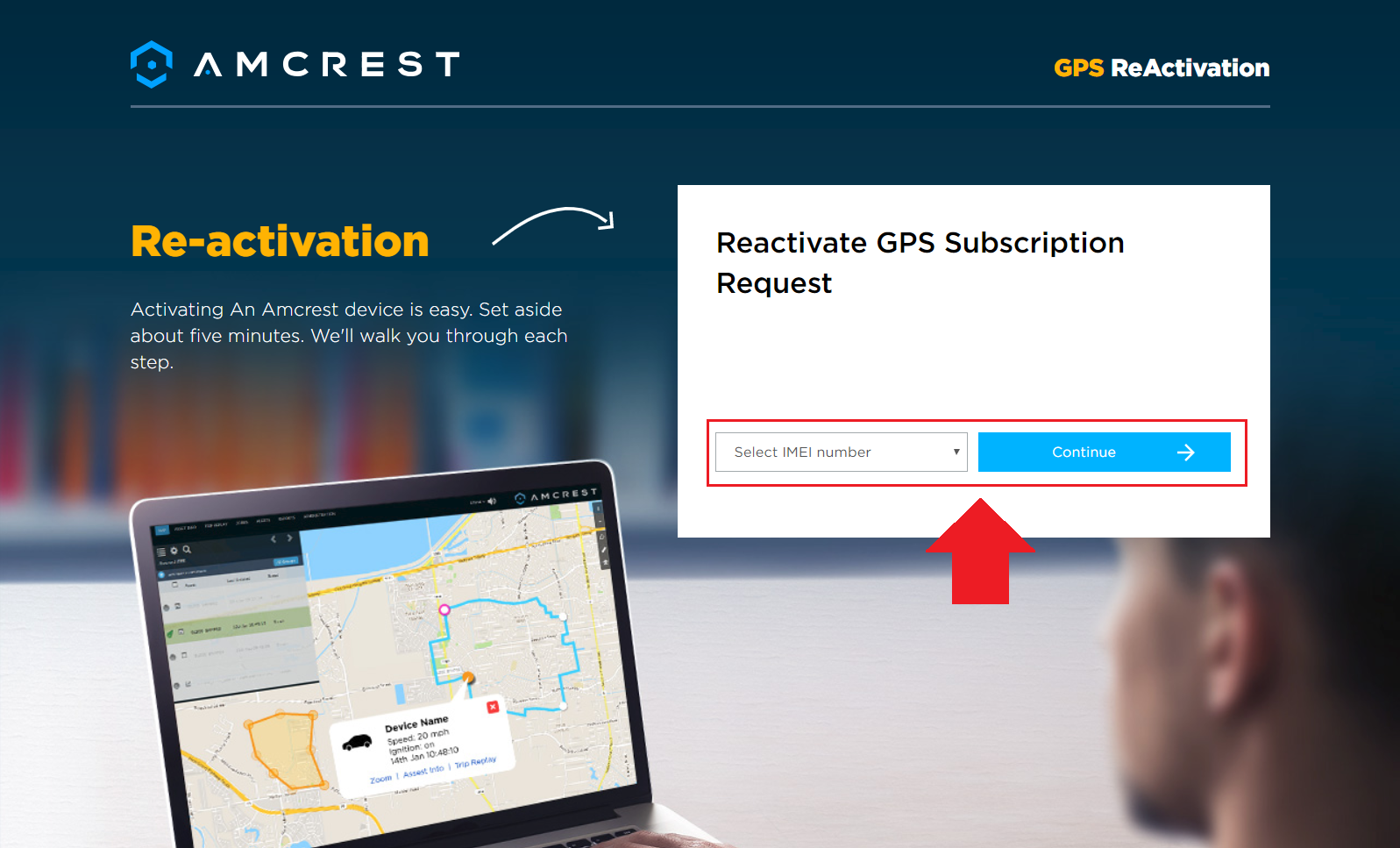 Step 5: Fill out the reactivate GPS request form: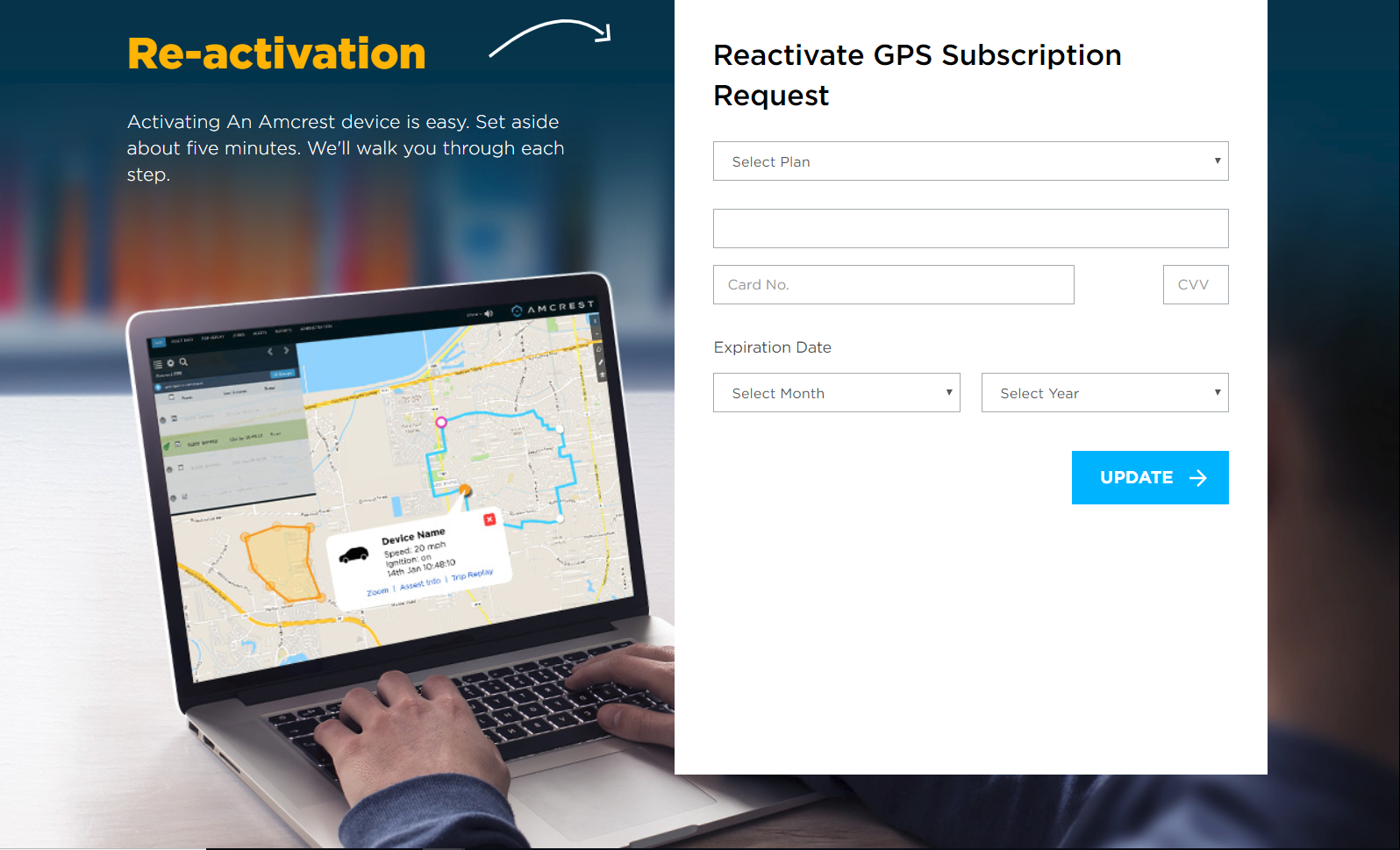 Below is an explanation of the requested items on this form:
Select Plan: Use this drop-down menu to select which plan you would like to reactivate. Currently, Amcrest GPS plans are on a &19.99, month-to-month basis.
Card Holder Name: Enter the name that is on the credit card to begin use.
Card No. Enter the credit card number of the card being used to reactivate the subscription.
CVV: Enter the security code located on the back of the credit card.
Expiration Date: Use the drop-down menu to select the month and year your credit card expires.
When you have completed entering your credit card information, click on the Update button. Once the payment processes your GPS subscription will be reactivated.