How To Use the Trips Tool
The trips tool allows the user to see trip history and play trips. To access this tool, click on the Trips tab located in the main menu of the Amcrest GPS portal.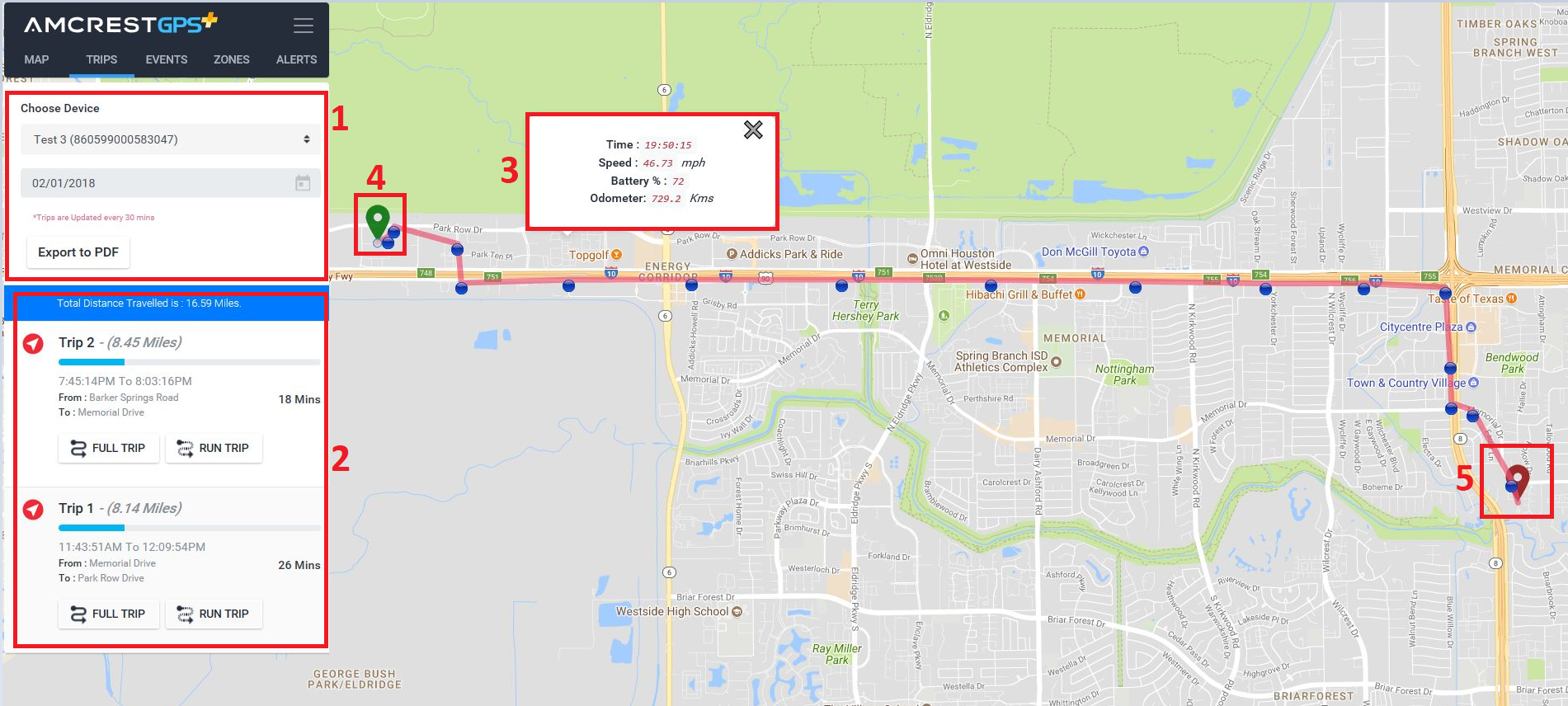 This tab has 5 main areas:           
Device Selector – Select a group and an asset. Specify the date for which you want to view trip logs. This tab also allows you to export this information as a PDF file to your computer.
Trip Listing – Trips are displayed here, the most recent will be displayed first. Click on the full trip tab to access a map, graph, and relay controls for the full trip. The run trip tab will generate an automation of the indicated trip.
Trip Metrics – Displays the time of the trip, speed, battery life and odometer (duration) of the trip.
Start Location – Displays the start point of the selected trip of the device.
Finish Location – Displays here the trip ended for the selected trip of the device.