How To Use the Events Tool
This tab allows the user to access event information created by the GPS. This allows the user to manage and track their event data more efficiently and export them as a CSV (Microsoft Excel) file.  All event data is retained via established alerts that are previously set in the device. For more information on how to configure alerts on click here.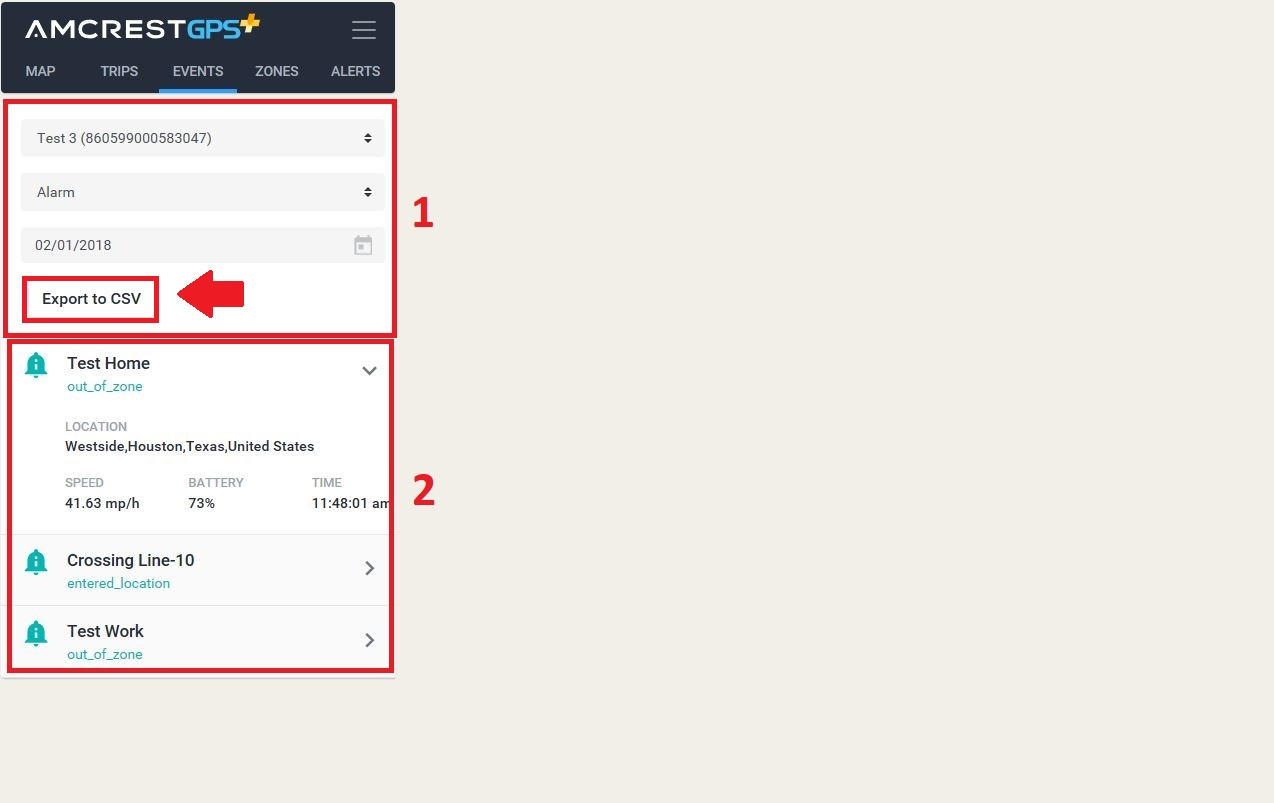 There are 2 different sections in this tab:
1. Device Selector - Select a device from the device list, then which type of event you would like to access. Please also specify the date for which event you would like to access. This tab also allows you to export this information as a CSV file to your computer.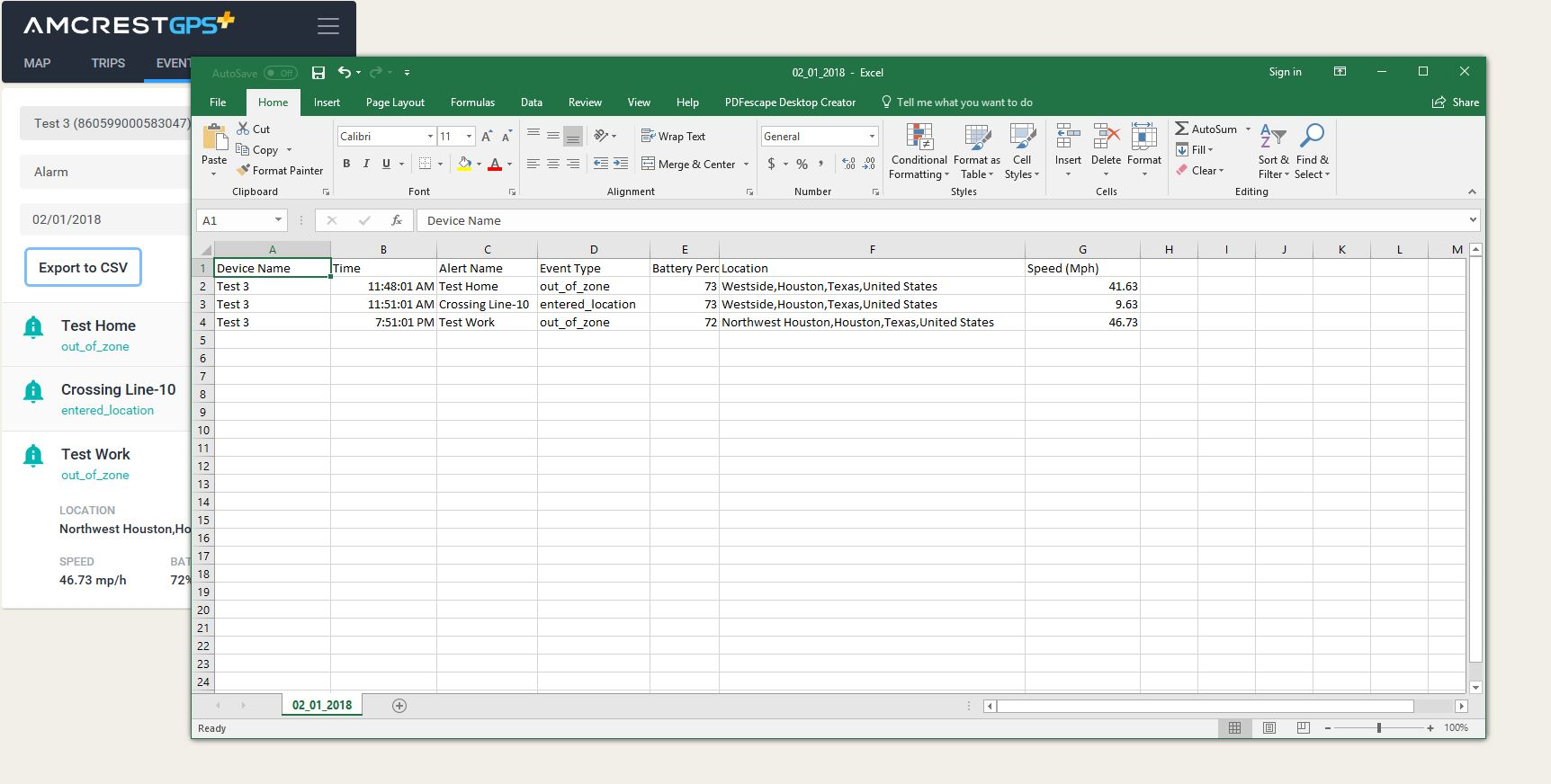 2. Event Listing - Events are displayed here, the most recent displayed first. When a device is selected, in the drop-down menu, you can view the specific location of the event, the speed, battery life and specific time the event occurred.