How To Use the Map Tool
The map tool located in the GPS portal allows you to view the last known location of the GPS tracker, as well as allows for use of many different map tools.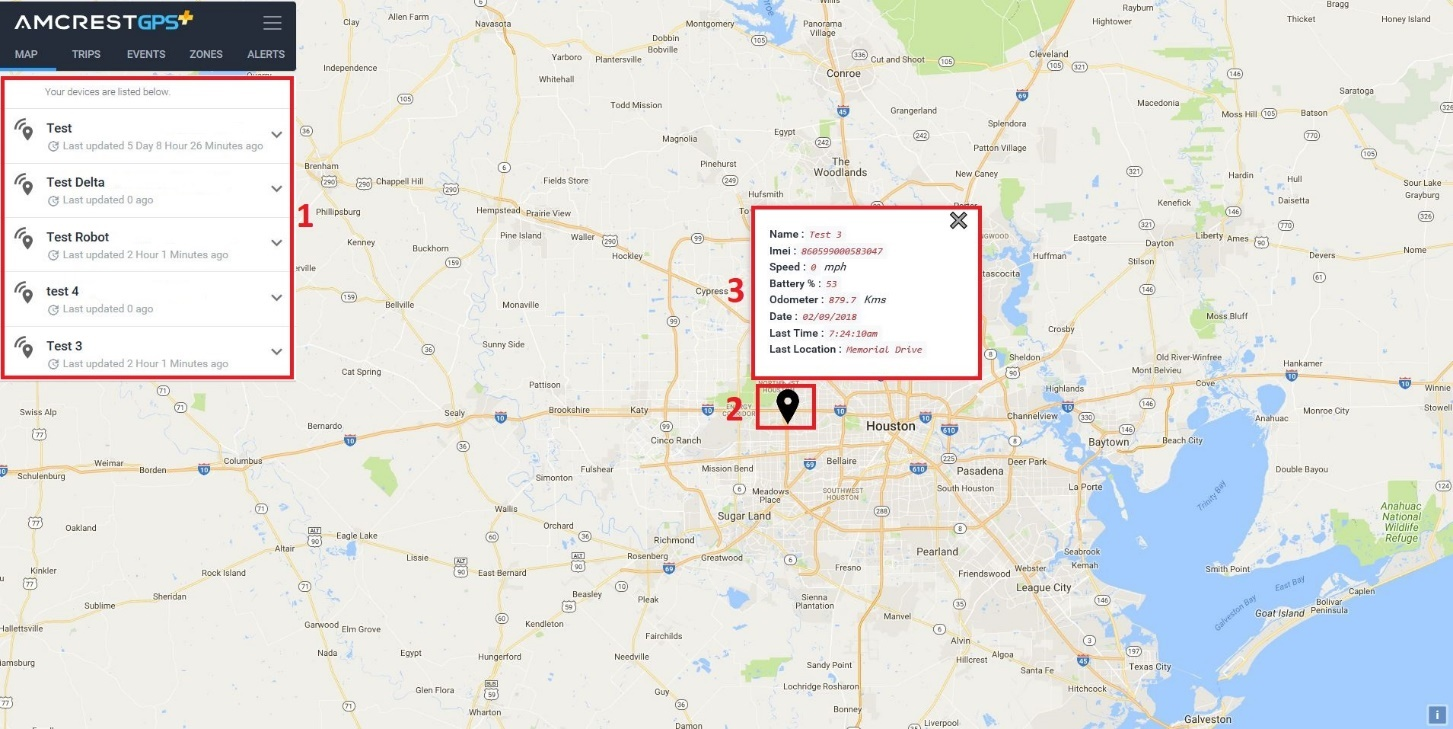 The map tool consists of 3 main control areas:
Device List – This section shows all the devices associated with your account. Use the drop-down button on the bottom right of this section to view more information about the status of the device, such as battery life, location, street view, and settings of the device.
Last Known Location – This area shows on the map where the GPS tracker last reported its location.
Map Tools – To use the map tool, click on the last known location icon to view the tool. This area shows information about speed, motion status, date/time, and battery information of the device.
Additional Mapping Details
To access additional mapping features for your active GPS device, click on the dropdown menu arrow next to the device.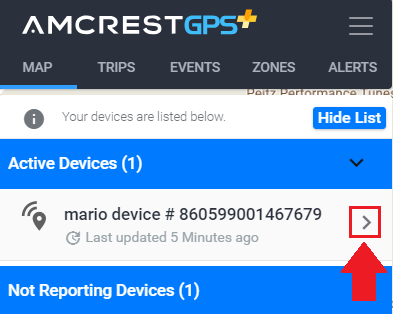 This will populate a full list mapping features that are available for your GPS.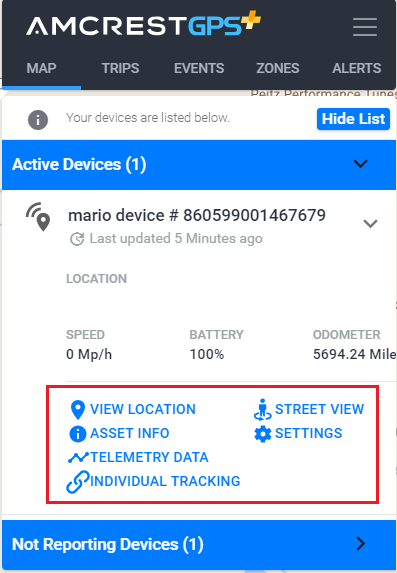 View Location – Allows you to view the current location of your device.
Asset Info – Allows you to view telemetry data associated with your device. For more information on this function, click here.
Telemetry Data – Allows you to export (CSV) asset info (telemetry) from the last 10 days of reporting.
Individual Tracking – Provides a trackable link for your device that can be shared to others.
Street View – Provides a Google Earth image of the last location of the device.
Settings – Allows you to setup or modify alert settings for your device. For more information on how to setup alert settings click here.