Download a Recorded Event on Amcrest Cloud
The Amcrest Cloud allows you to easily download events straight from your cloud account to your computer from our enhanced searchability features. For more information on how to download events from the cloud, please refer to the information provided below.
Visit amcrestcloud.com and log into your account.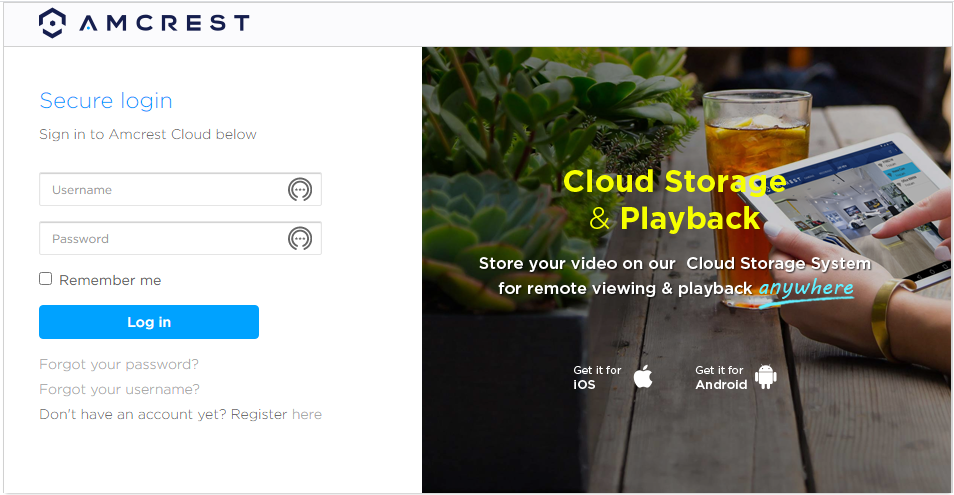 Locate the playback timeline. Each event on the timeline will be represented as a darker blue event, which is a motion detection event, and a lighter blue event will be a continuous recording event (if applicable). For more information on how to upgrade your account to a continuous recording plan, click here.
Note: Use the timeline options to skip behind or ahead while reviewing a recording.

To download an event from the timeline, hover your mouse over the event and click "Download this event".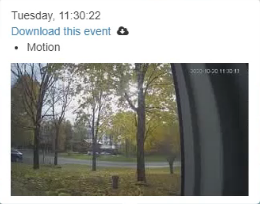 Please note, if you hover your mouse over the event in the timeline, you will be able to preview the event as well before you download it.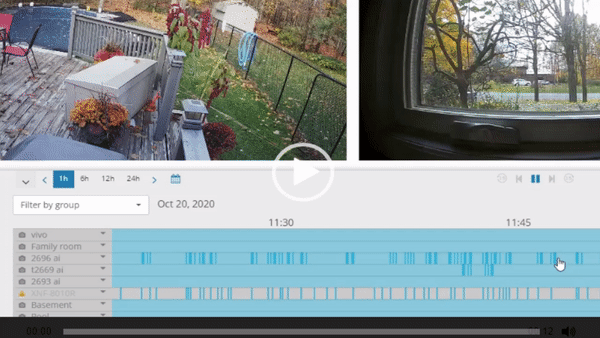 Click on the cloud download icon (

), a download link of the event will be generated and available in the settings menu under Downloads. Click OK to generate the link.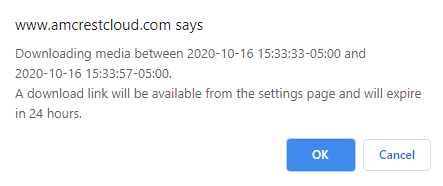 To access the Settings menu, click on the (

) icon and click Settings.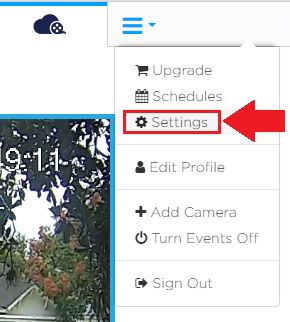 Click on the download link in the Downloads section to download the event to your computer. Please note, the archived downloads will be kept for 24 hours on this interface.
The event will be saved as a .zip file. Unzip the .MP4 file to view the recording.