Continuous Cloud Plan Overview
If you have an existing Amcrest Cloud storage plan and would like more information on how to upgrade your current cloud plan to a continuous recording plan please refer to the information below. 
Step 1: Go to amcrestcloud.com and log into your existing cloud account. Click on the Account menu (

) located in the top right corner of the live view screen. Click Upgrade.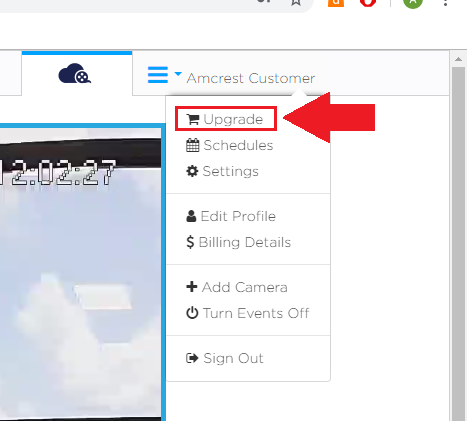 Step 2: Click on the Continuous Recording Plans tab to view all continuous plans available. When ready, click on the Change Plan button to continue.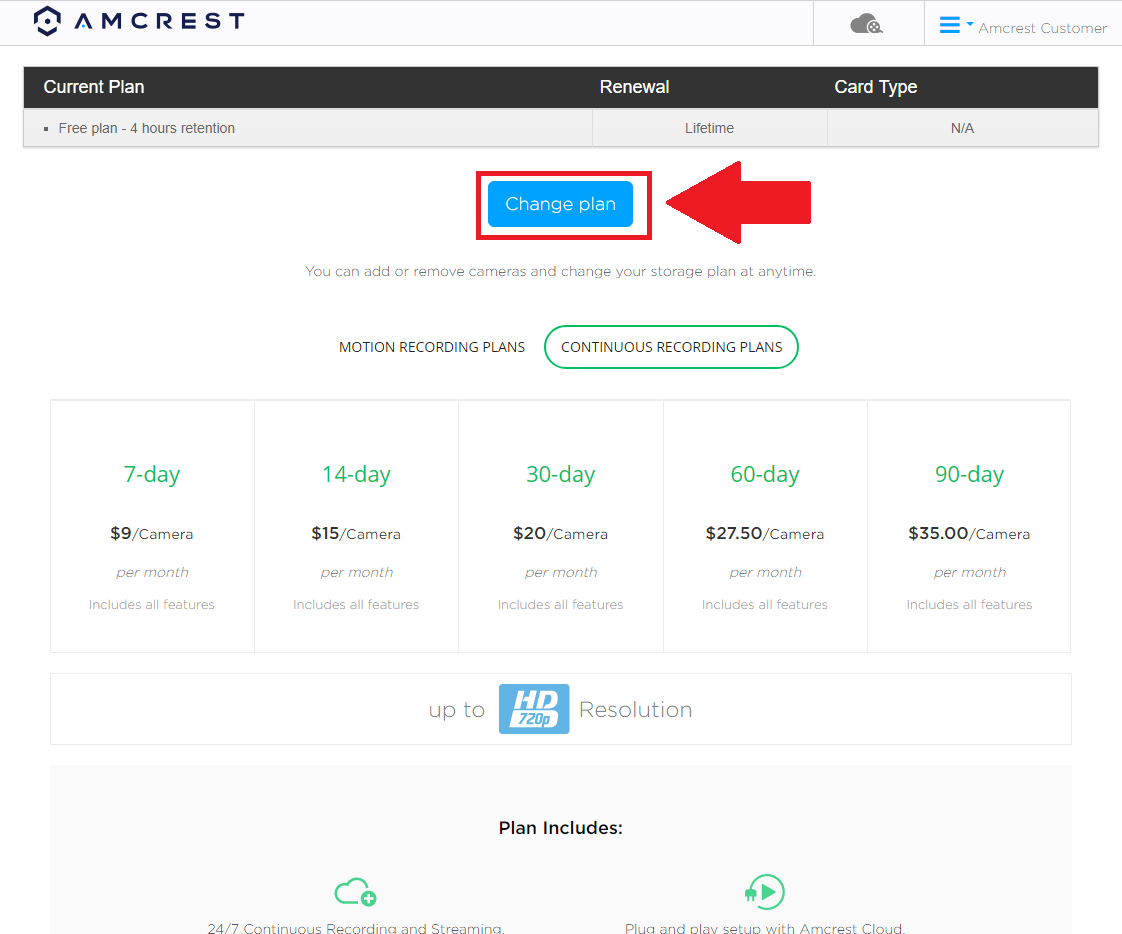 Step 3: You will be redirected to an Order Form. To choose a Continuous Recording plan, click on the dropdown menu in the Plan field to view all plans available. In the Continuous Recording section, select which plan you would like to upgrade to.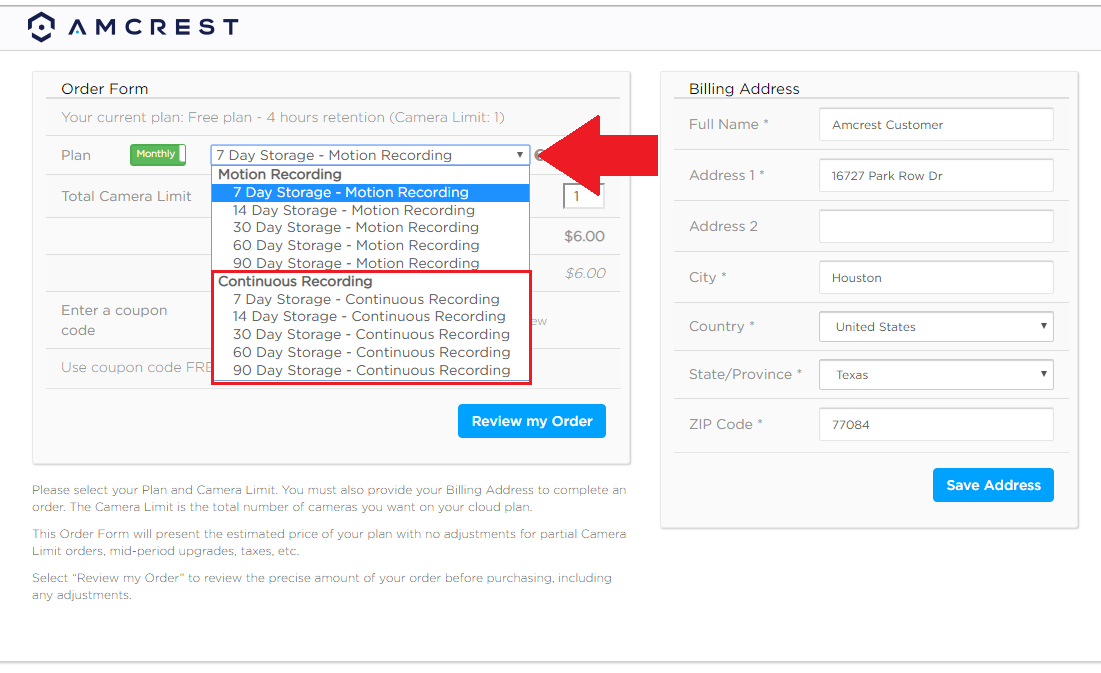 Step 4: Once your plan has been chosen, click on Review My Order to complete the order. Enter your credit card information and click on Confirm to complete the process. Once payment has been received you will be upgrade to a continuous recording plan. 
IMPORTANT If you are upgrading from a Motion Detection plan to a Continuous Recording plan and already have a camera added you will need to manually set the camera to continuous recording. To set the camera to continuous recording, select the camera from the left of the timeline and click on Edit.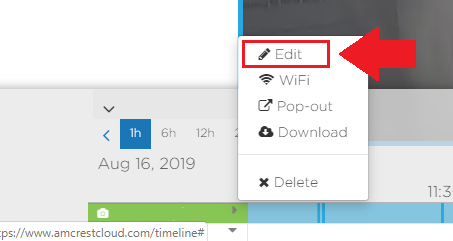 In the Edit Camera menu, click on the dropdown menu located in the Recording Mode field. You will notice two options, one for Motion Recording and one for Continuous Recording.