Amcrest Surveillance Pro - Home Page Overview
Amcrest Surveillance Pro is an abbreviation for Professional Surveillance System. This software is to manage a small quantity of security surveillance devices. This software supports Amcrest Cameras and does not support products from other manufacturers. Some features include:
View real-time video of several camera channels.
View the playback video files from various cameras.
Support multiple scheduled arms to realize auto PC guard.
Support e-map; clearly view and manage all device locations.
Video wall plan setup and can output video simultaneously.
Support extension applications, sending out alarm information to external programs.
Compatibility:
Requires Windows 7 or later
Amcrest Surveillance Pro Download for Windows PC
Requires Mac OS X version 10.7.5 (Lion) or later
Amcrest Surveillance Pro Download for Mac OS 
User Manual and Software Guides
Once the program is up and running, use the Amcrest Surveillance Pro User Manual to learn how to add cameras, configure, and manage them.
Amcrest Surveillance Pro User Manual Download (PDF)
Below are links to software guides that may help you better understand Surveillance Pro's available features:
Home Page Overview
Once logged into Amcrest Surveillance Pro, the Home Page or Devices page will open. Navigate to the Home Page by clicking on the Home Page icon 

 located at the top of the window.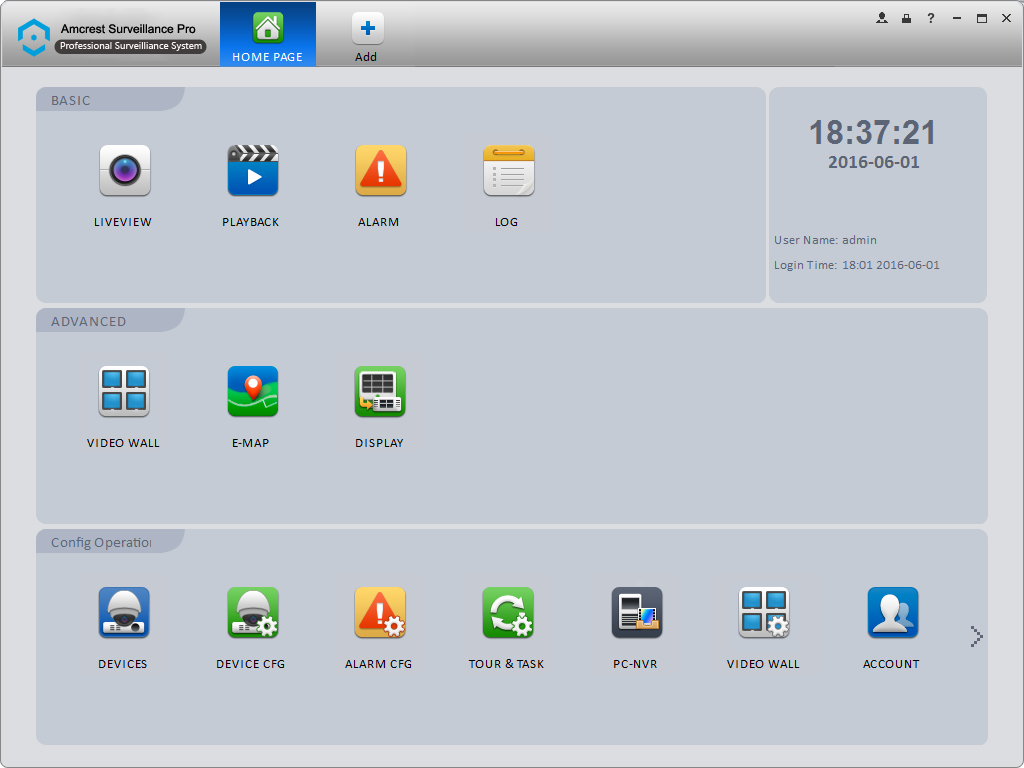 Menu Bar

Here, cycle through any open page by navigating the tabs at the top of the screen. Select Add to open a new tab quickly from any page rather than cycling back to the Home Page.
Basic Menu
Live View
Real-time live view for set channels or groups to playback recordings, snap pictures, operate the cameras Pan Tilt Zoom function, and display the camera live.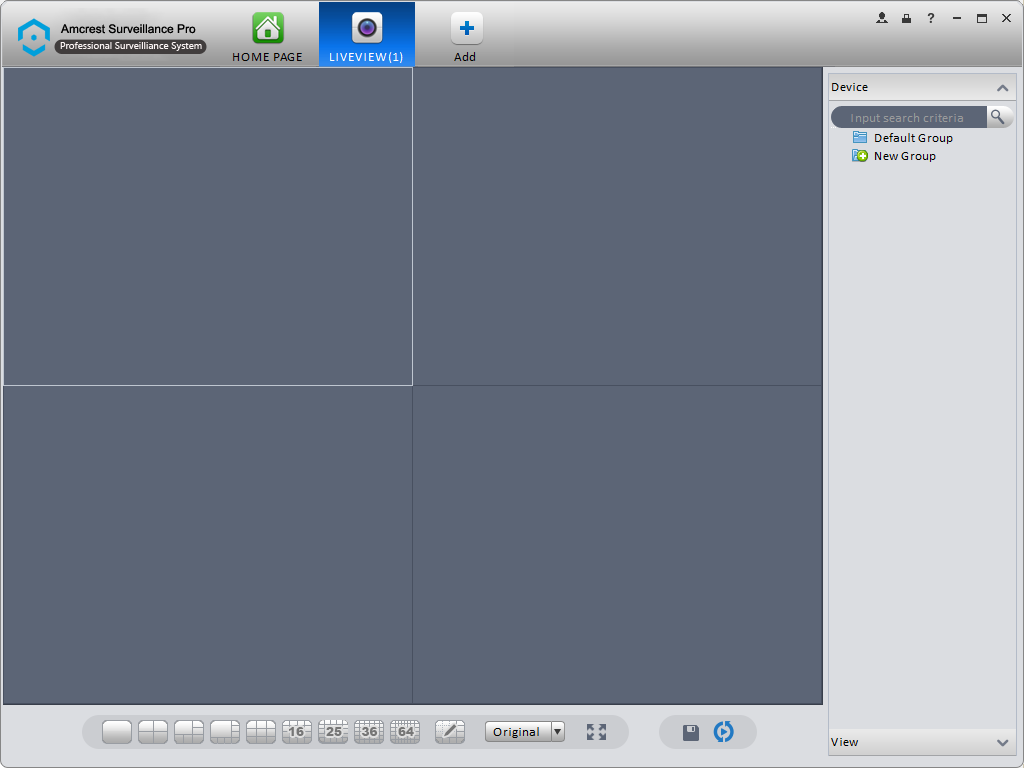 Playback
The playback interface to view recorded video files stored from the camera. Scrub through all saved recordings by selecting the start and end times or straight from motion detected events.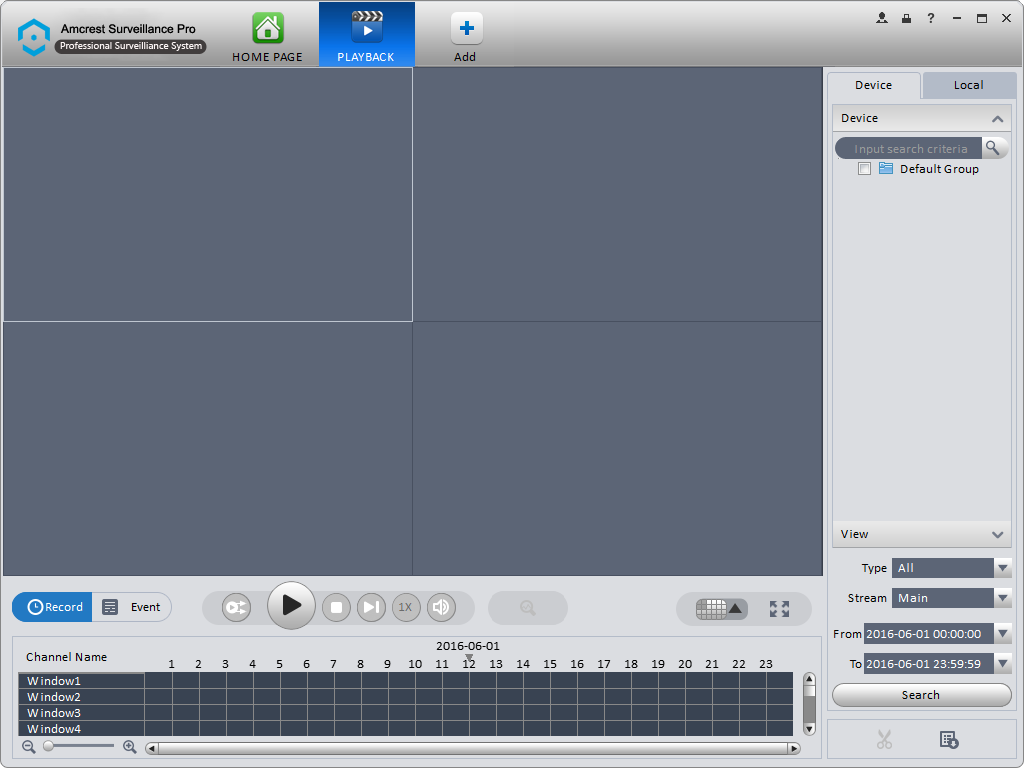 Alarm
The Alarm scheme manager in which you can set alarms to be activated during a motion detected event. Setting them for different time intervals to meet your security needs.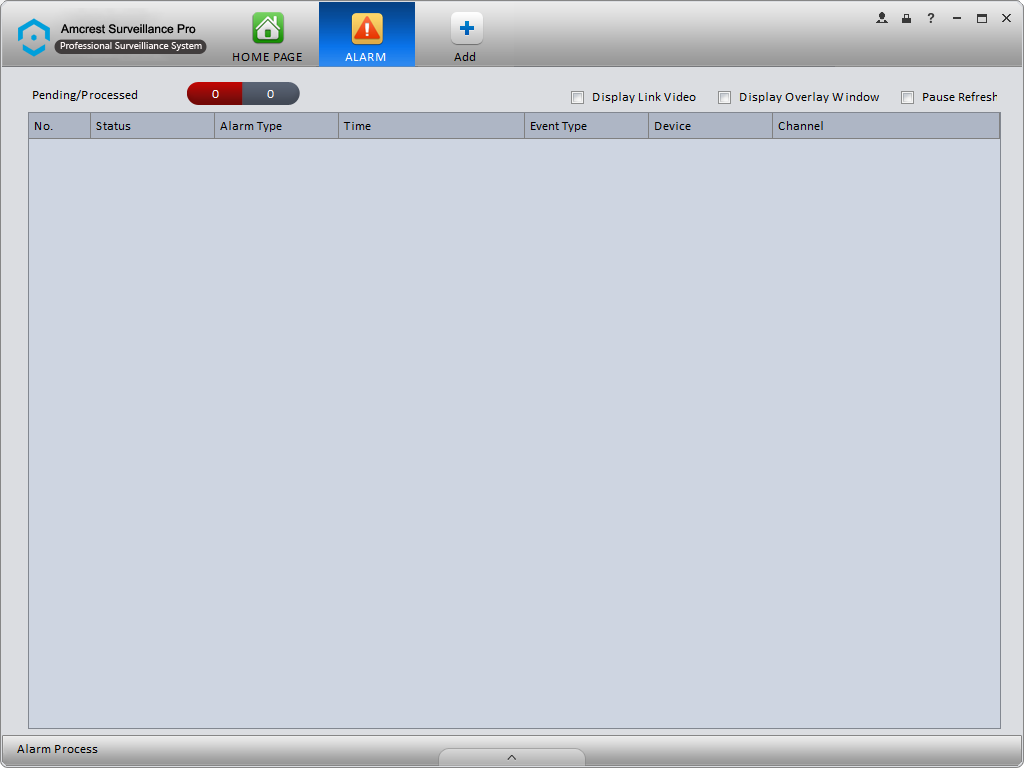 Log
This is the log tab, which allows you to view any marked events that happened during the operations of Amcrest Surveillance Pro or PC-NVR from your camera.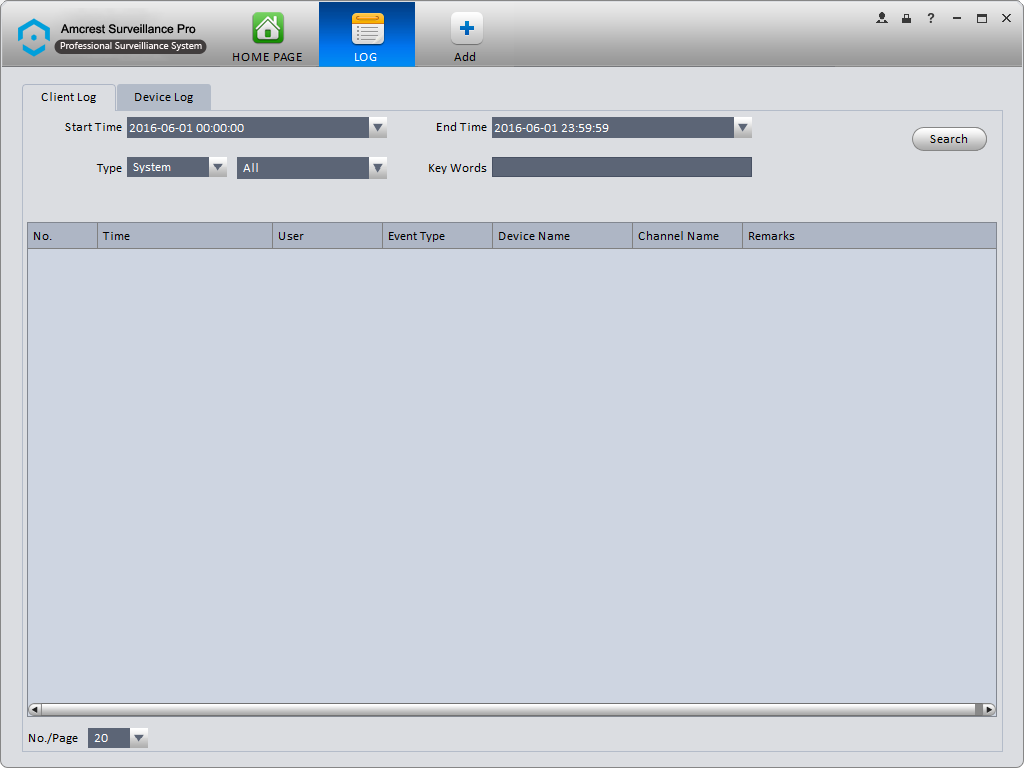 Advanced Menu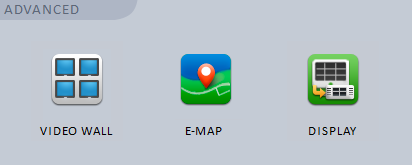 Video Wall
Custom video walls that can be created to output cameras or camera groups to, including IP Addresses, enterM30, IE, or NVD's.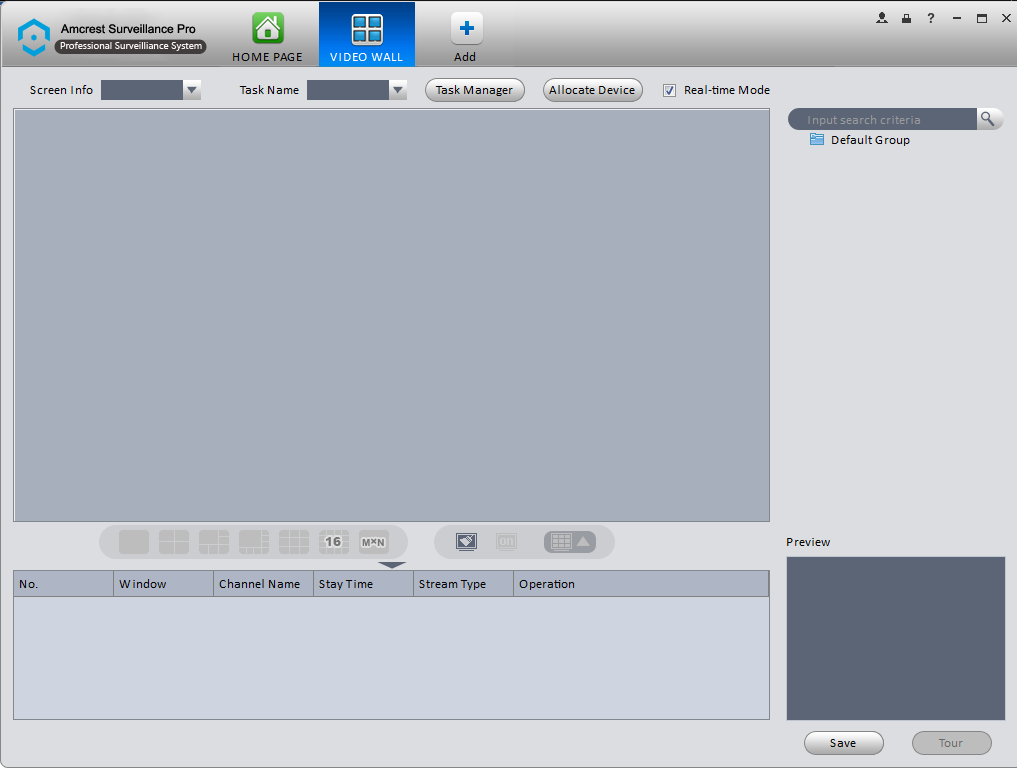 Config Operation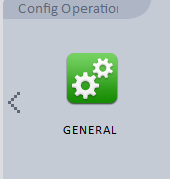 Devices
This tab allows you to add and remove cameras that are connected to your network.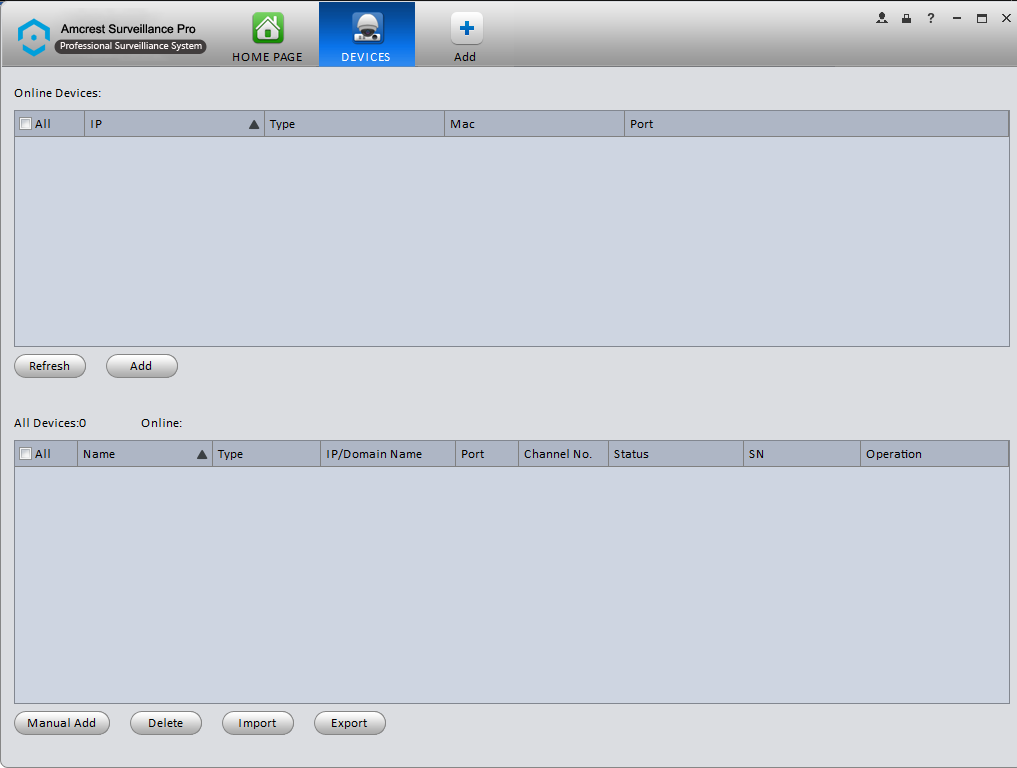 Note: Amcrest Surveillance Pro can only support up to of 50 devices in the device list.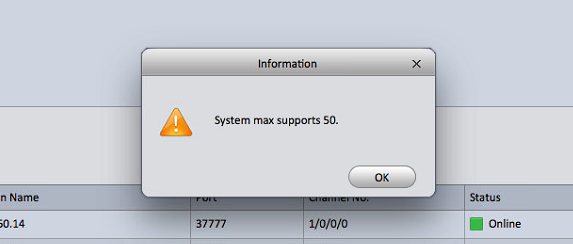 Device Config
This tab is for configuring each camera connected to Amcrest Surveillance Pro, from the network settings, to camera encoding, PTZ control if applicable, storage for recordings or adjusting alarms and more!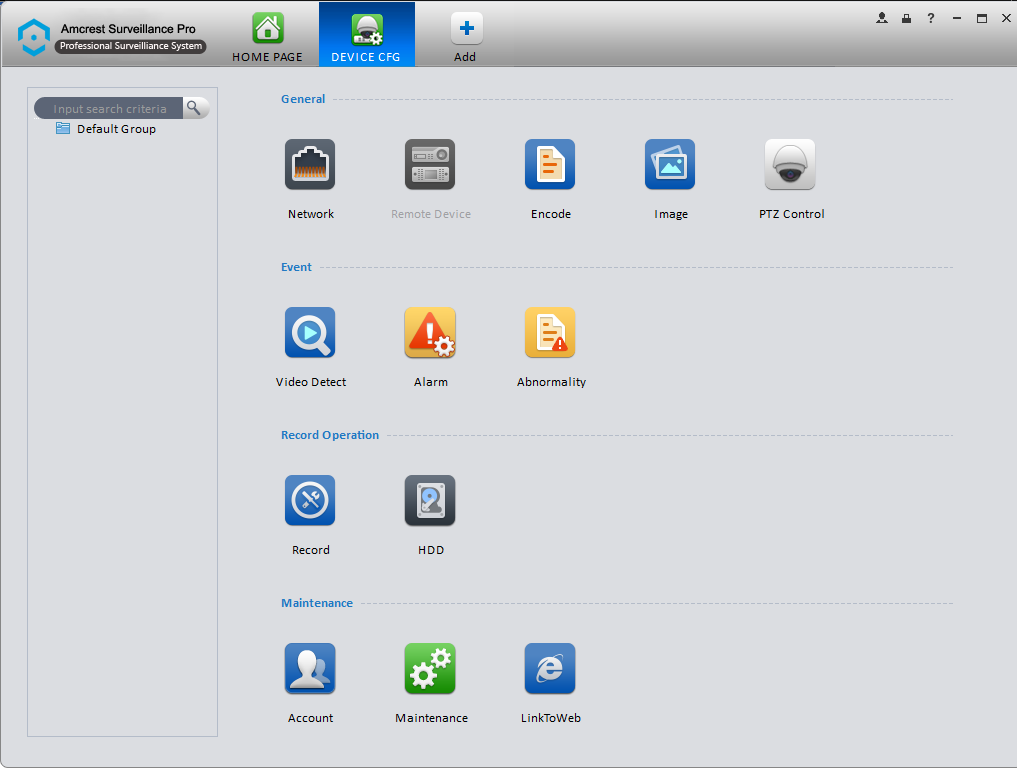 Alarm Config
This tab is to make configurations to the alarms you have connected to Amcrest Surveillance Pro, adjusting their schedules and assigning priorities.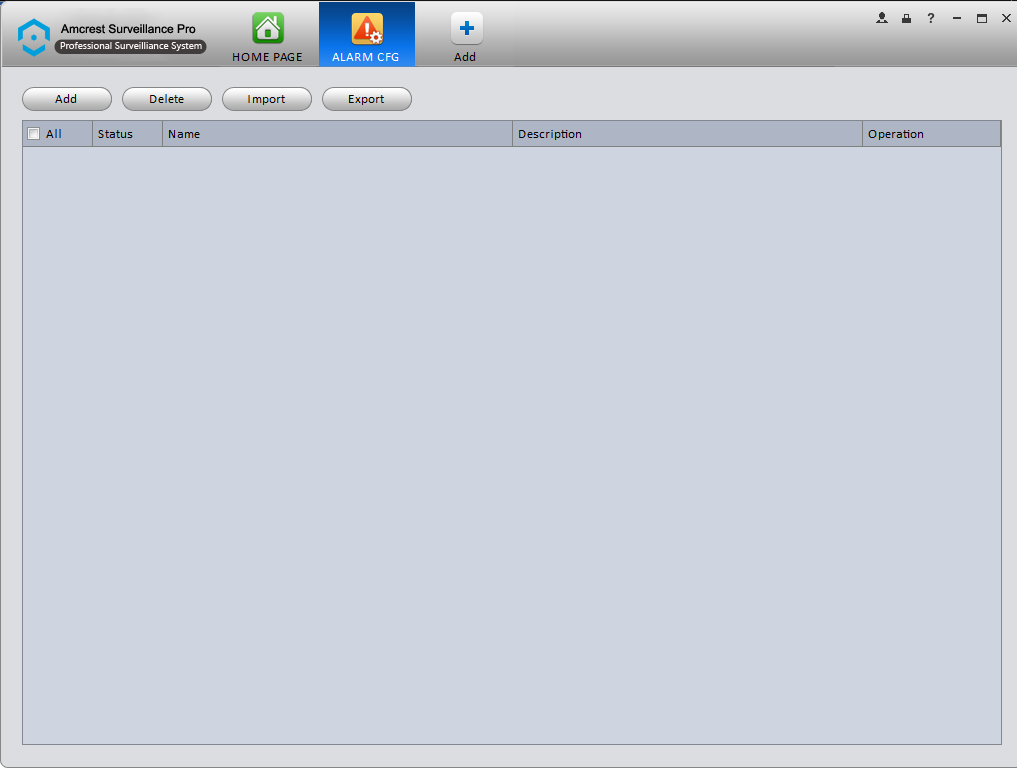 Tour & Task
A PTZ control interface to create a guided touring scheme for the camera to follow from triggered events or routinely.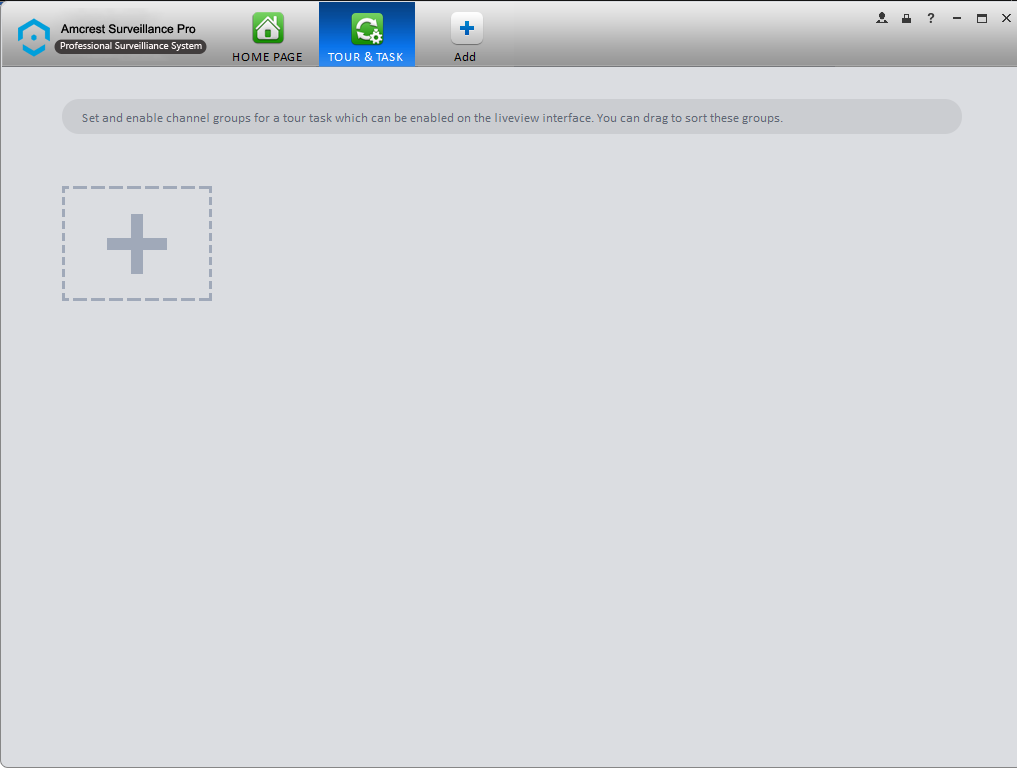 PC-NVR
This tab allows you to create an NVR, Network Video Recorder, by using your PC or Mac as the main hub for your connected cameras. Setting up the PC-NVR for multi-view for streaming camera feeds or recording their footage directly to your computer or storage drive.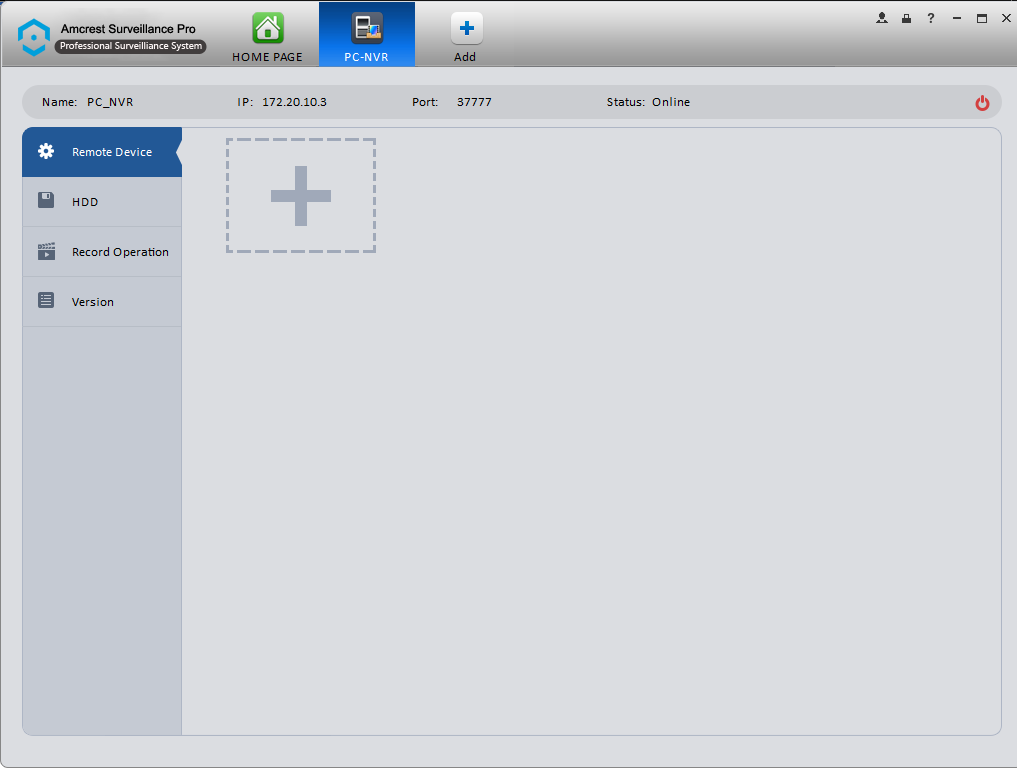 Video Wall Config
 Make adjustments to the Video Wall, adding new video walls or deleting created video walls.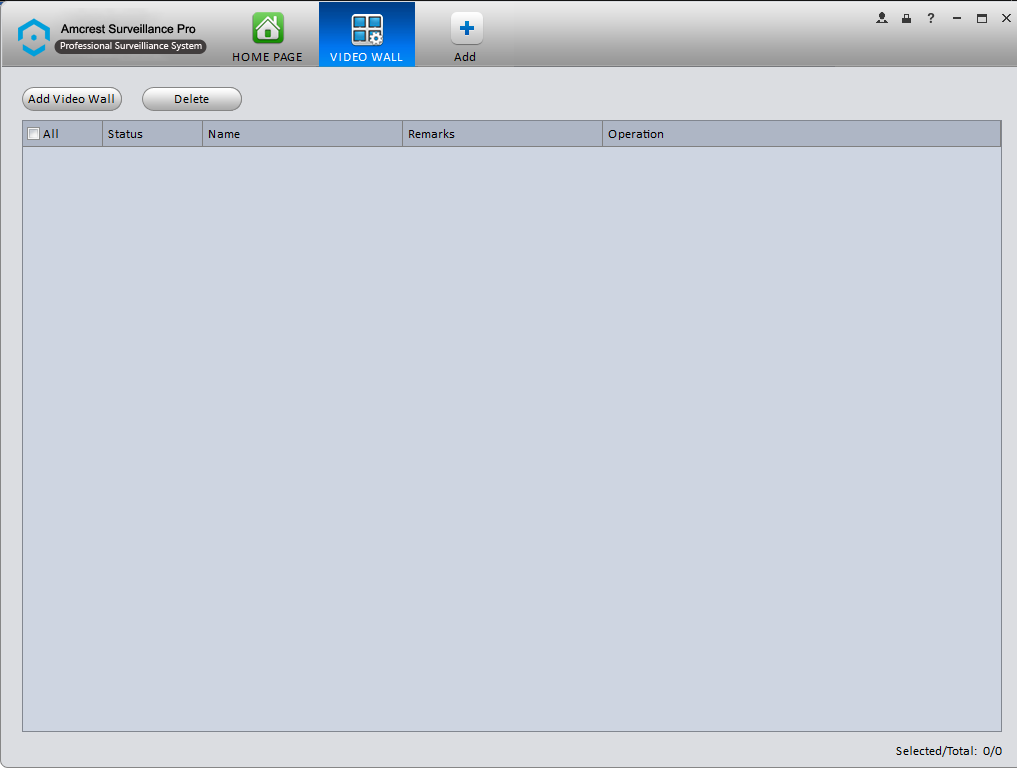 Account
Make adjustments to your Amcrest Surveillance Pro account settings, by editing existing user or admin accounts, or creating new accounts. Also adjust roles and delete old accounts. Create or modify a pre-existing password for your security here.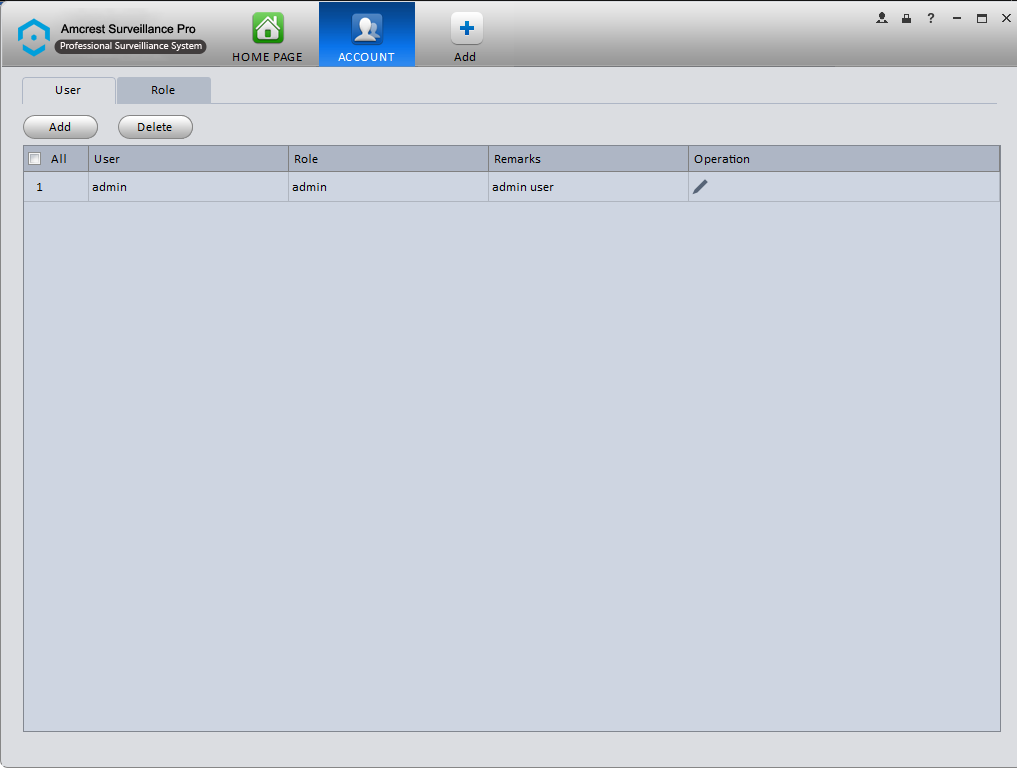 General
Amcrest Surveillance Pro settings tab to adjust the desktop application. Such as, bandwidth usage, time clock, schedules, file paths for recorded videos and snapshots, notifications and alerts, and view information about the software.