How To Download An Event Using the Web UI
Events can be downloaded directly to your computer using the built-in web user interface (web UI) using a web browser. Please note, this feature may not be available on most mainstream web browsers as it requires a plugin to download a recording. In this case, it is highly recommended to use a legacy browser such as Internet Explorer when downloading a recording. If Internet Explorer is not an option, recordings can be downloaded using our free Amcrest Surveillance Pro software. For more information on how to download a recording using Surveillance Pro, click here.
To download events you must have a microSD card inserted into your camera. A microSD card must be class 10 or above and be properly formatted to FAT32 before use. For more information on how to format a microSD card click here.
For more information on how to download an event using the web UI, please refer to the information provided below.
Step 1: Log into your device using the web UI. For more information on how to access the web UI click here.
Step 2: Click on Playback.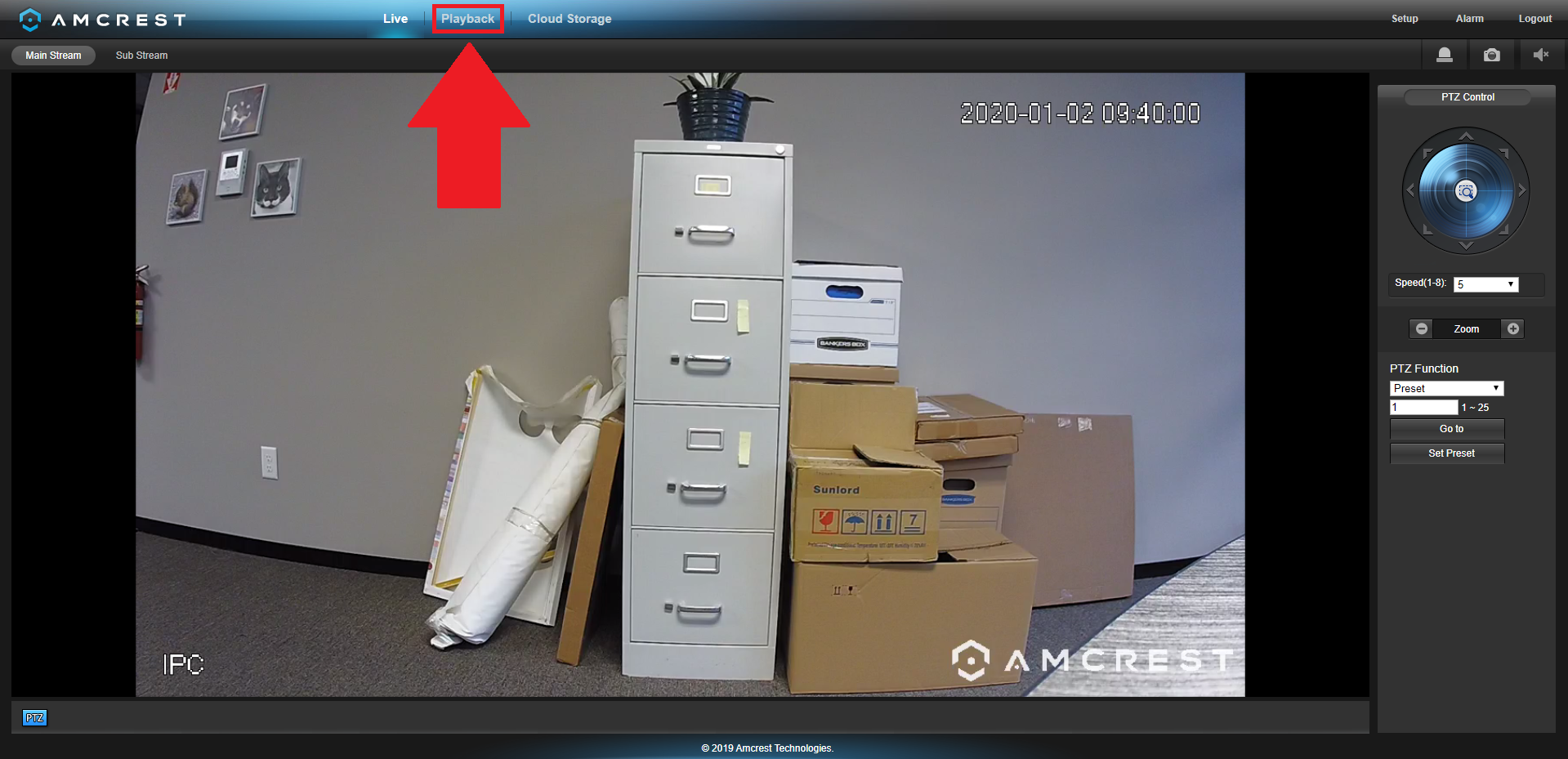 Step 3: Use the calendar to choose which day you would like to view. All days with active events will be highlighted in the calendar menu.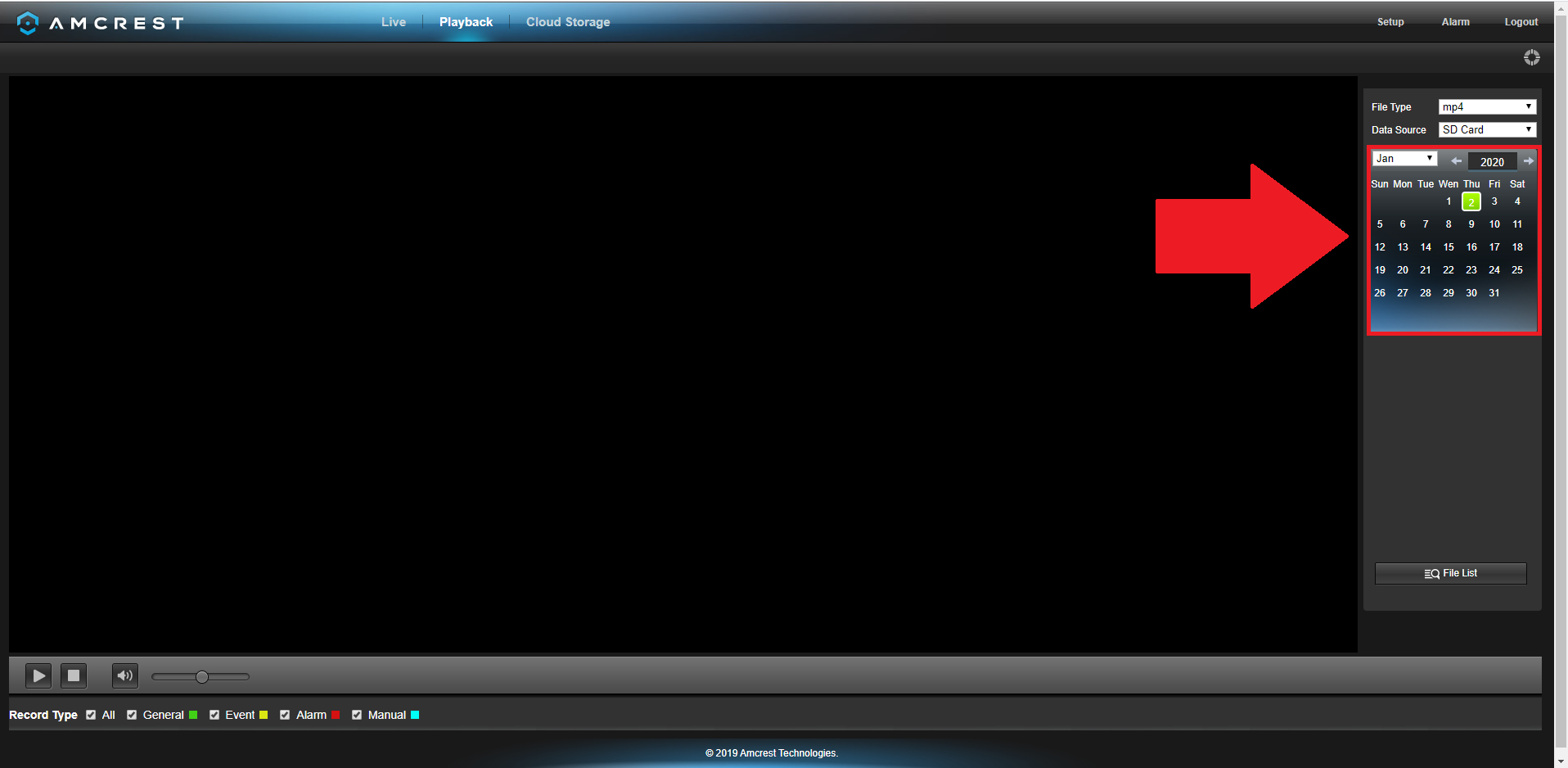 Step 4: Click on File List. This will display all events for that day.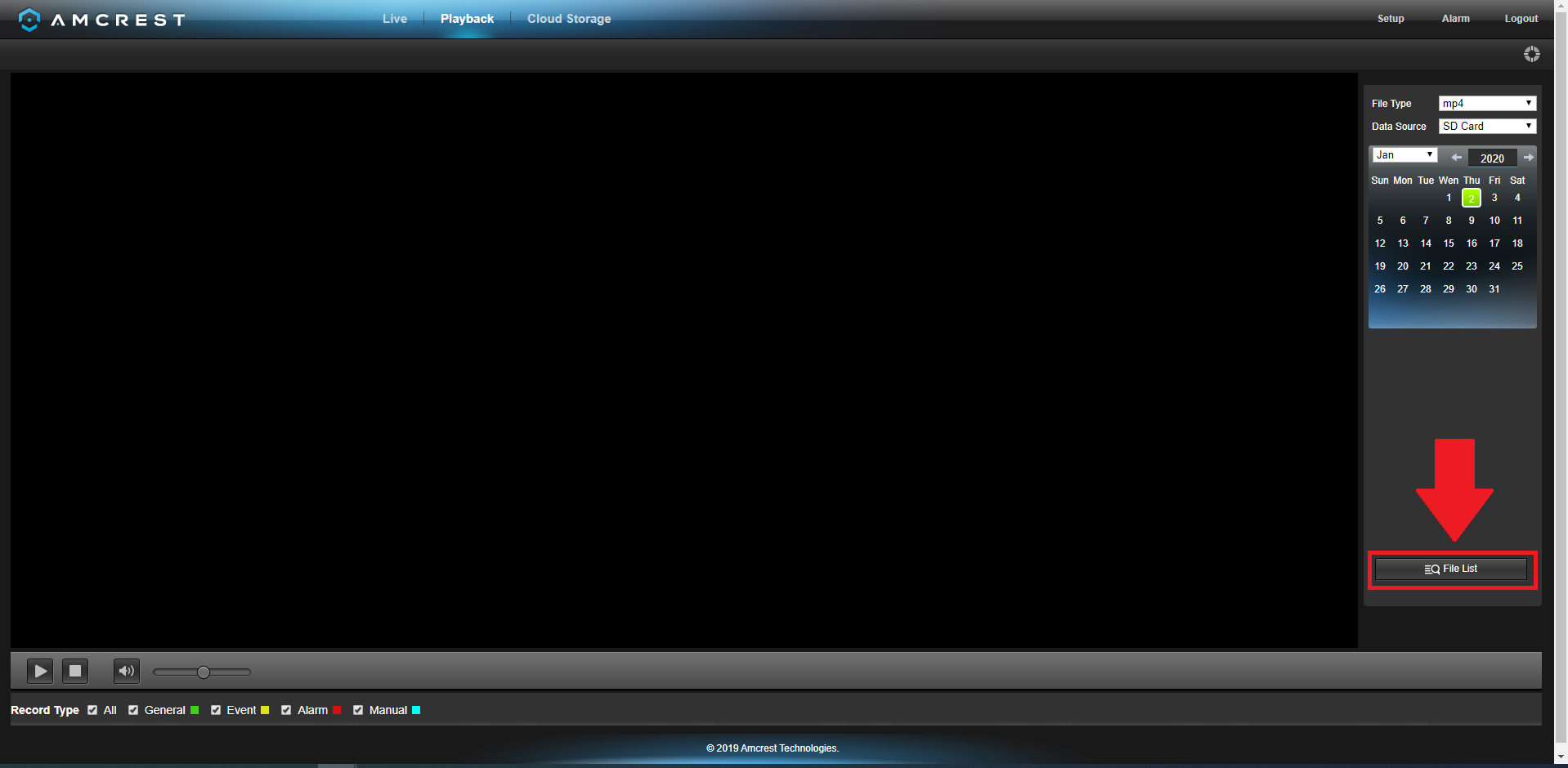 Step 5: Click the download icon (

) next to the event you wish to download.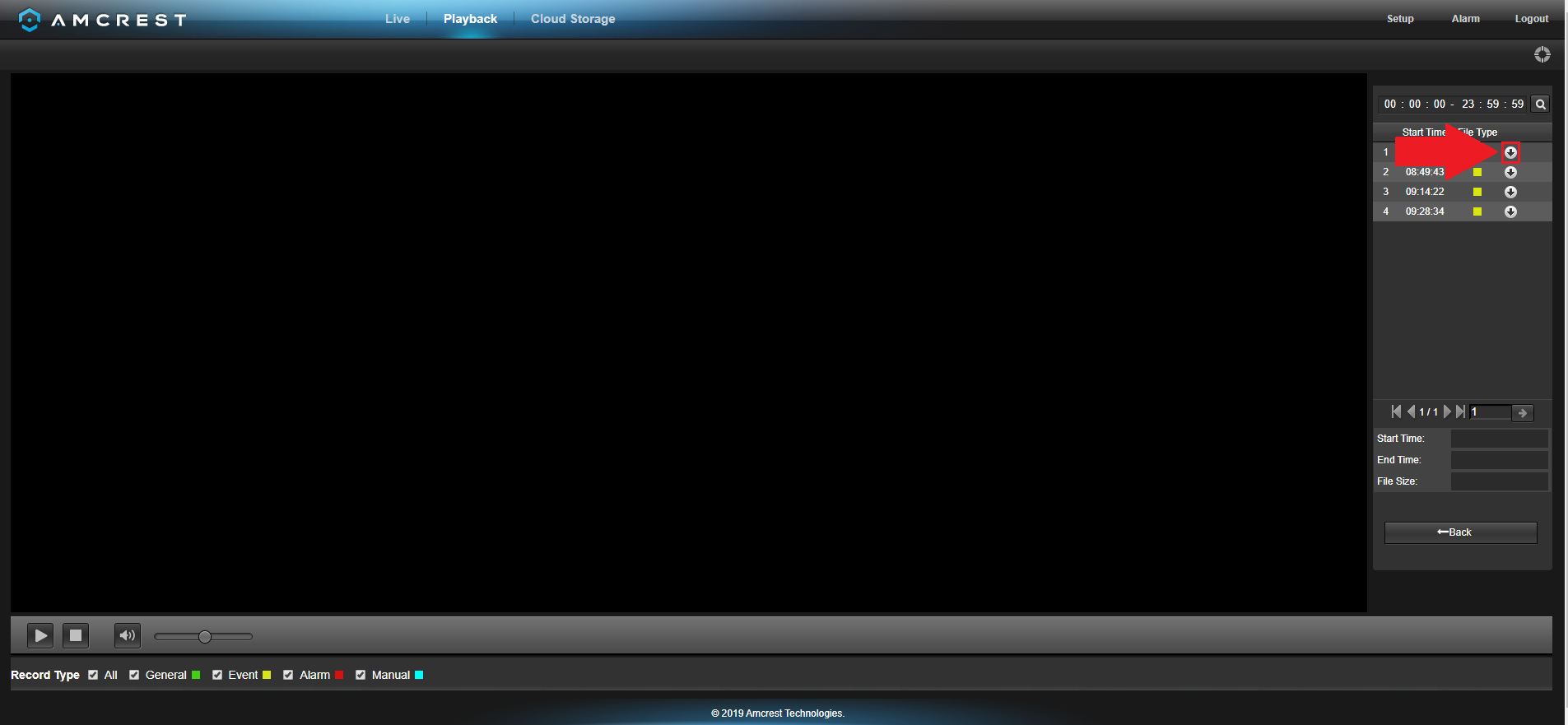 Note: If your camera does not require a plugin all downloaded files will save to your current browser's download folder. However, if your camera requires a plugin, the download path can be adjusted. To adjust the download path, click on Setup >> Camera>> Video>>Path.

In the Path menu, in the Playback Download section, click on Browse to designate a new path for your downloads. Click Save after a new download path has been set.