Amcrest cameras have a variety of viewers available as well as storage types that are supported. One of which uses Amcrest Surveillance Pro desktop application. This article will cover setting up the application to record video directly to your computer.
Note: PC-NVR is currently only available on Windows operating systems and will not function on Mac.  
Amcrest Surveillance Pro: Windows
First you will need to add your camera to Amcrest Surveillance Pro
Once your camera has been added, on the main menu select "PC-NVR" and then the "Remote Device" tab.
Select the plus box to add a connected camera to the desired channel. (Up to 16 channels can be active at once.)
You'll find that cameras are located in the default group, unless they've already been assigned to a different group, select the IP address and check the box for the camera and click "Import."
The camera has now been added to the Remote Devices list.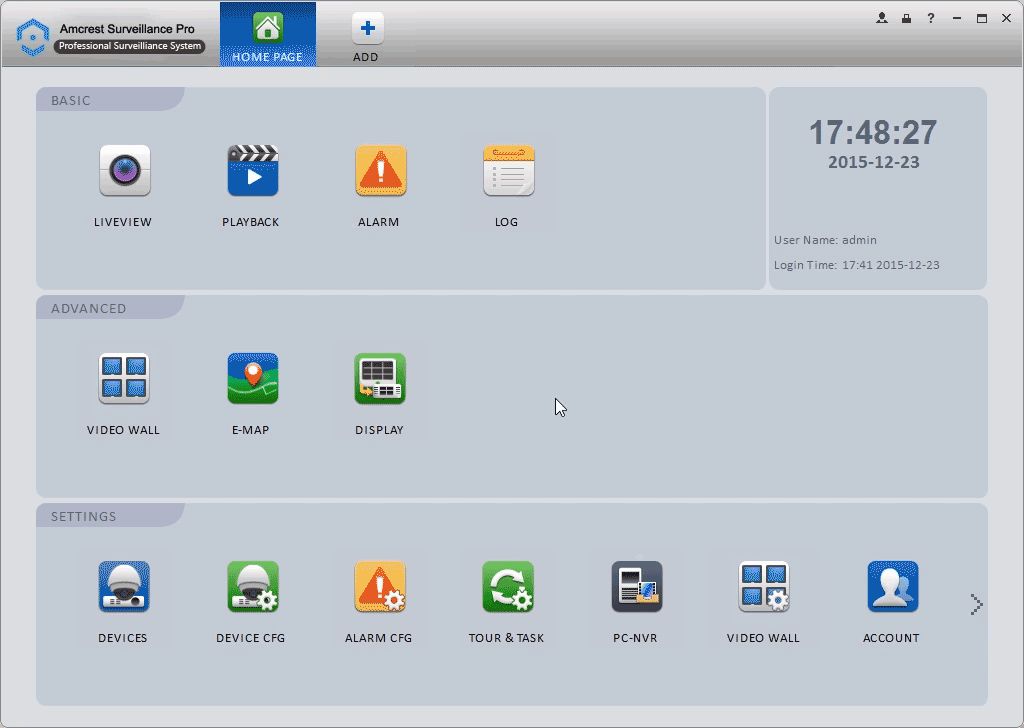 Now select the "Disk Manager" tab on the left, here you can allocate storage space for the camera to save locally on your hard drive. Storage can be allocated up to 200GB.
Enter in a preferred amount of space for storage, and select "Ok" to begin the allocation. This process may take a few minutes.
The Disk Manager is defaulted to overwrite old data once the allocated space is full, however it can be set to stop recording once the disk is full. Two options are available, "Overwrite" and "Stop Record".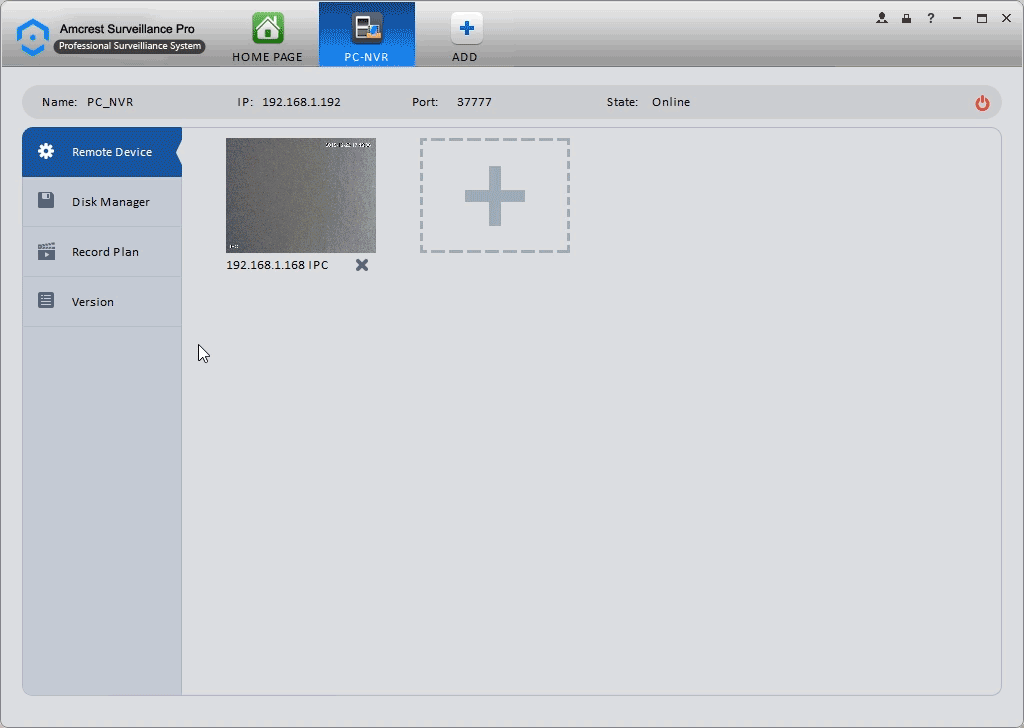 The storage device through PC-NVR has now been configured. To adjust when the camera records to the HDD, check out how to assign a schedule!
For more supplemental information on how to setup PC NVR, please watch the following video: