The Amcrest Cloud offers a method for adding third party cameras, such as a Hanwha WiseNet cameras to your cloud account. Make sure to visit the supported Hanwha Techwin camera list before proceeding.
Please make sure your Hanwha camera's HTTP and RTSP ports are port forwarded on your network and the IP address is set to a static IP before proceeding. Please note, the best method for installation is to use the Direct-To-Cloud add capabilities. This guarantees that a number of important settings are configured, allowing a smooth installation. However, if you would like to add your camera using another method, such as an SDK install click here.
For more information on how to setup a Hanwha Techwin camera in the Amcrest Cloud please refer to the information provided below.
Step 1: Log into your Amcrest Cloud account and add the camera. Select Hanwha Techwin from the camera type menu, give the camera a name and click Next.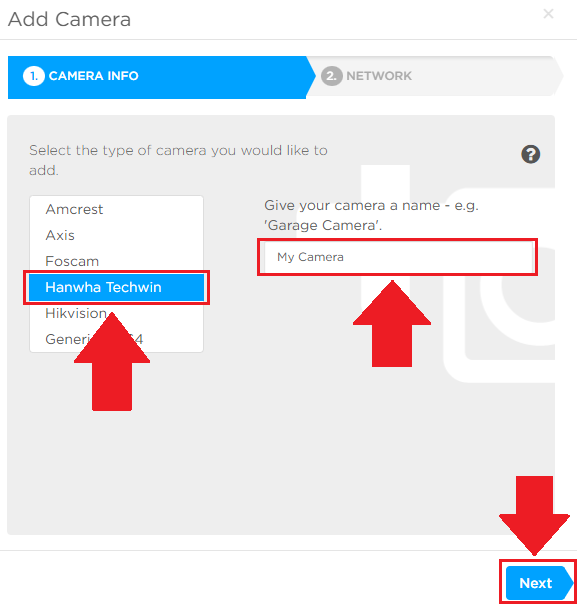 Step 2: Enter the username and password for the IPC. Also enter the port forwarded RTSP and HTTP port information into the interface, click Next.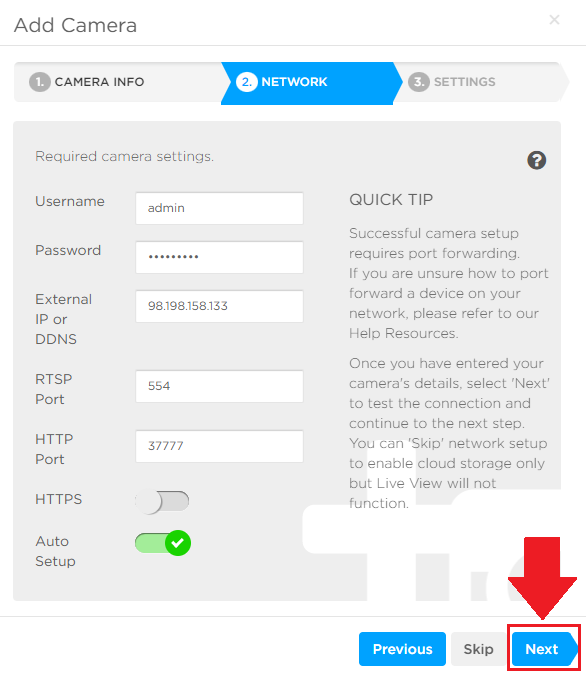 Note: If you are using HTTPS, please make sure the HTTPS port is port forwarded as well as enable the HTTPS option.
Step 3: Select your recording mode (continuous or motion) and resolution, once done click Finish.