Amcrest Cloud AI allows you to focus on the events that matter most. Instead of getting all those noisy moving trees or bugs flying by, use Cloud AI to alert you when a person, vehicle or any number of objects trigger a motion.
Note: This feature is supported through Amcrest Cloud only, and is currently not available through Amcrest Smart Home Cloud.
Cloud AI enhances any motion event detected by the camera and applies additional analysis in the cloud to classify the event using sophisticated AI technology. Supported classifications include person, vehicle and animal, with many other classifications available as well. You can filter on these when using the Timeline to review activity, create custom notifications and even get email alerts with the corresponding object.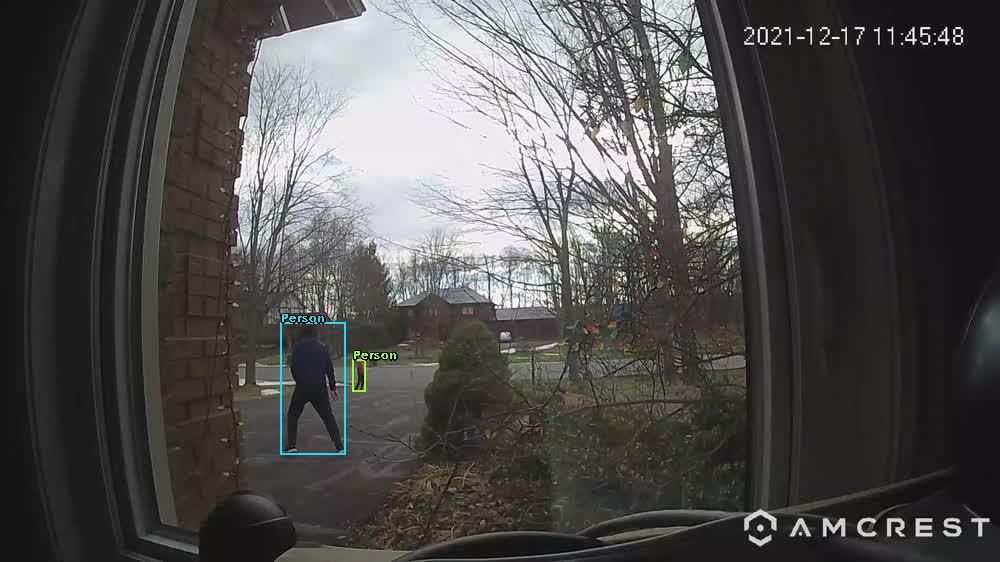 In order to take advantage of the Cloud AI features you need to purchase a Cloud AI add-on. Upgrade your plan to add this add-on for any one of your cameras. Make sure to assign your camera to the Cloud AI add-on. You can do that right in the main Timeline page or on your Billing Details page with the web app or under the edit settings on your mobile app.

Use the main Events filter to show you only the Events you care about.
Web: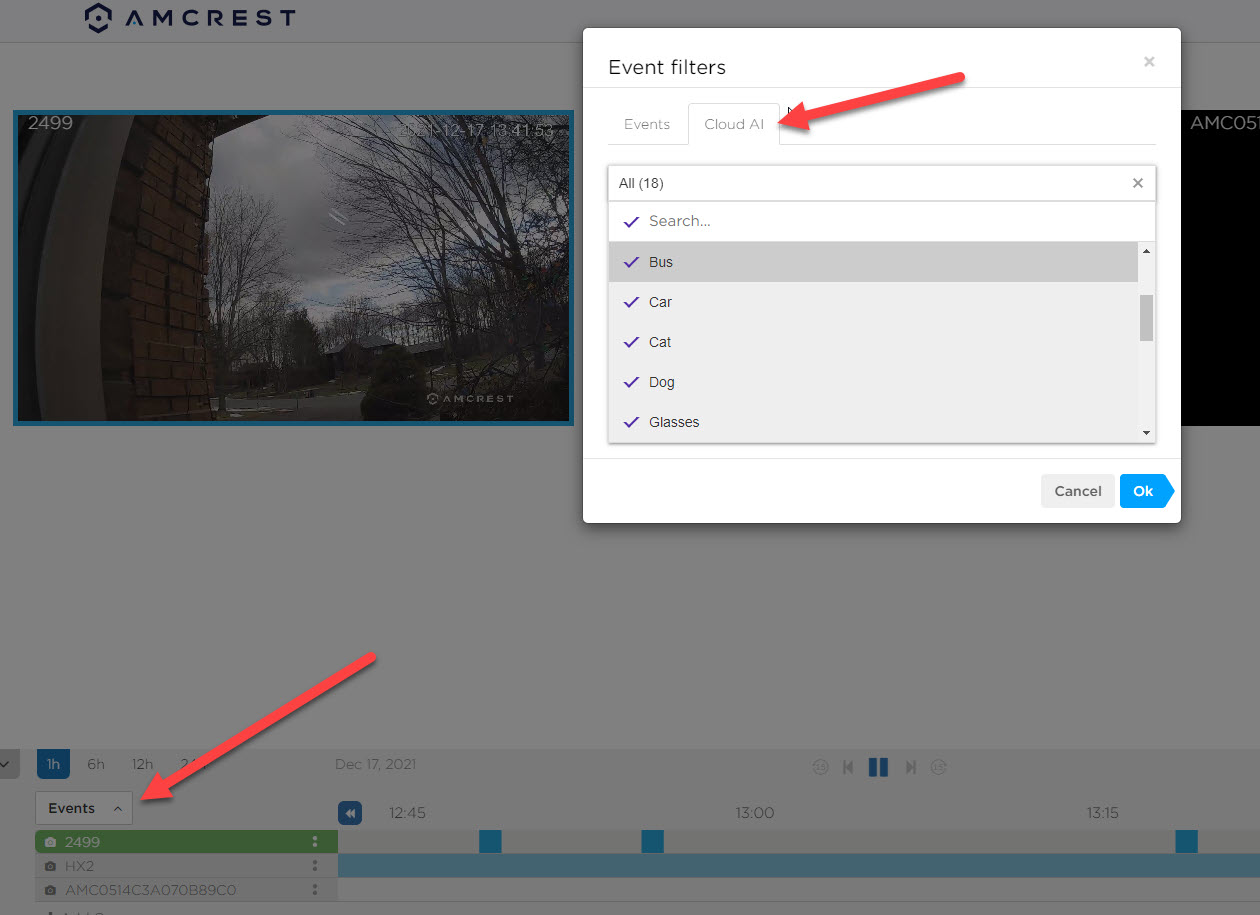 Mobile: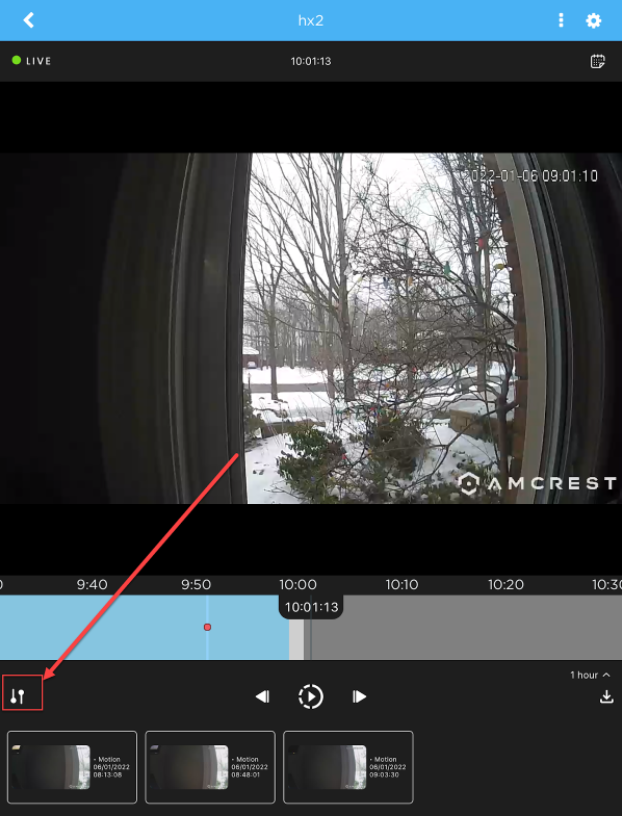 What about notifications? You can also now change your notifications to Cloud AI only. To activate Cloud AI notifications, go to the Edit menu.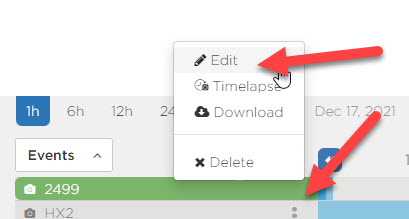 In the edit menu, click on the "Notification Settings" link and you have the ability to tune your notifications for Cloud AI. In this example you would want to turn off "Motion" notifications but leave on the Cloud AI notifications.
Web: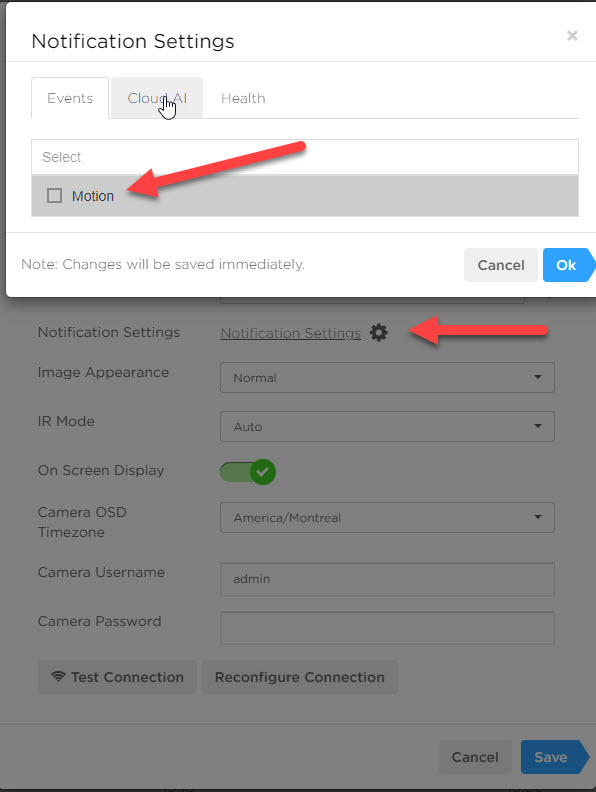 Mobile: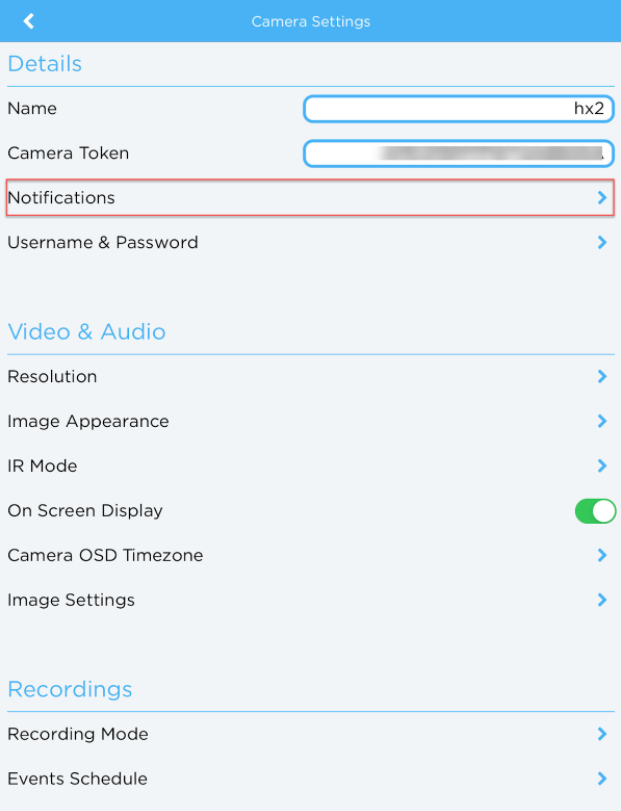 Keep in mind Cloud AI is a costly process and is rate limited. We currently allow 1000 events per day. A health check alert will notify you if you cross this threshold. Even though 1000 events is a ton of events it can be a problem for a busy location or an outdoor camera. Make sure to tune your motion detection areas including the sensitivity and threshold to keep your events under this limit.