Before accessing web user interface (web UI) for your device, please ensure the device is on the same network as your computer, To access the web UI using a web browser, please refer to the information provided below.
Locate the IP address for your device using the Amcrest IP Config Tool. The Amcrest IP Config Tool can be downloaded at the following web page: amcerest.com/downloads
In the All Downloads menu, click on IP Config Software to begin the free download. Once the download has completed installing, locate the IP address associated with the device you would like to view in the browser.
Enter the IP address for the DVR into the browser and press Enter to load the web user interface.
Device Initialization
If this is your first time logging into your device, the interface will prompt you to begin device initialization. Verify the region, language, and video standard are correct. Press Next to continue.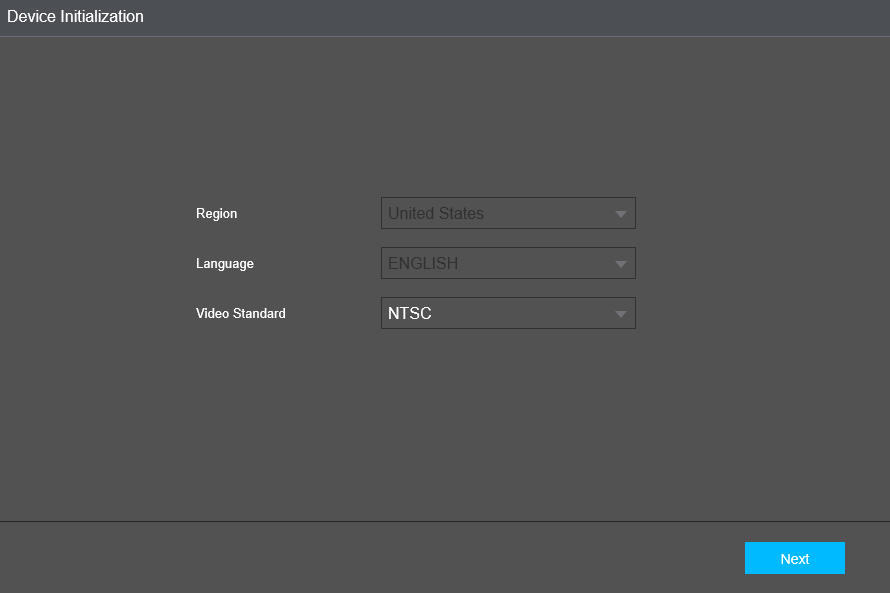 Verify the time zone and the system time are correct, press Next to continue.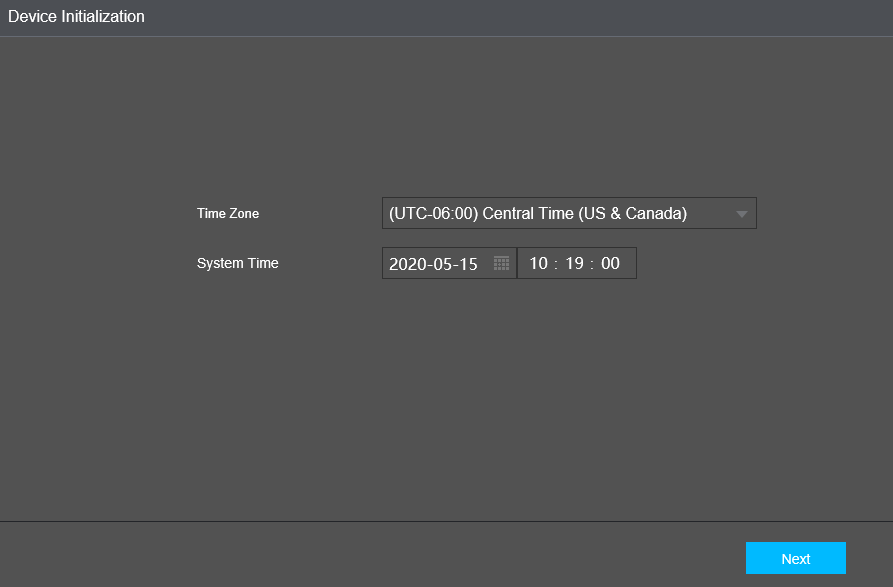 Enter a username and password for the DVR. These will be the login credentials that will be used to log into your DVR. Press Next to continue.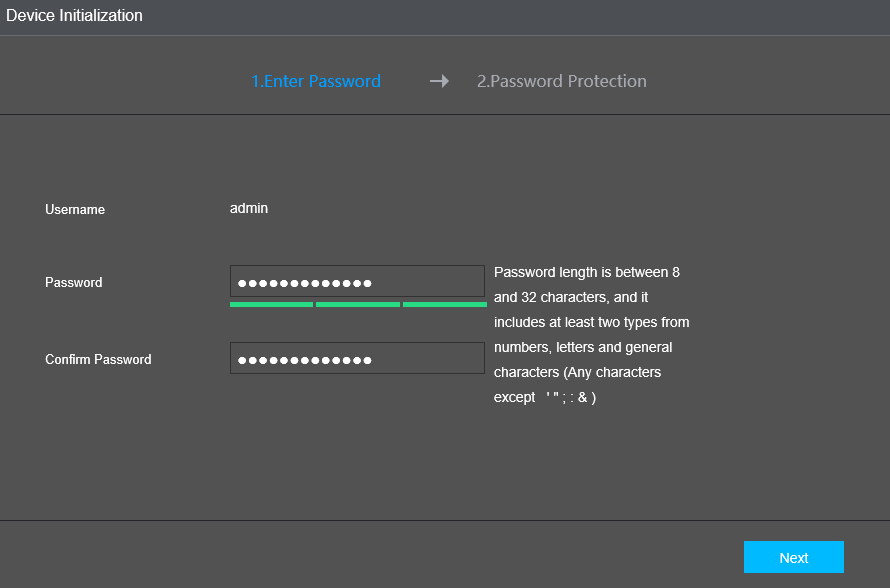 Enter a valid email address. This will be the email used for password recovery. Use the drop-down to select a security question and place an answer to the question in the Answer field. Click OK after all information has been entered.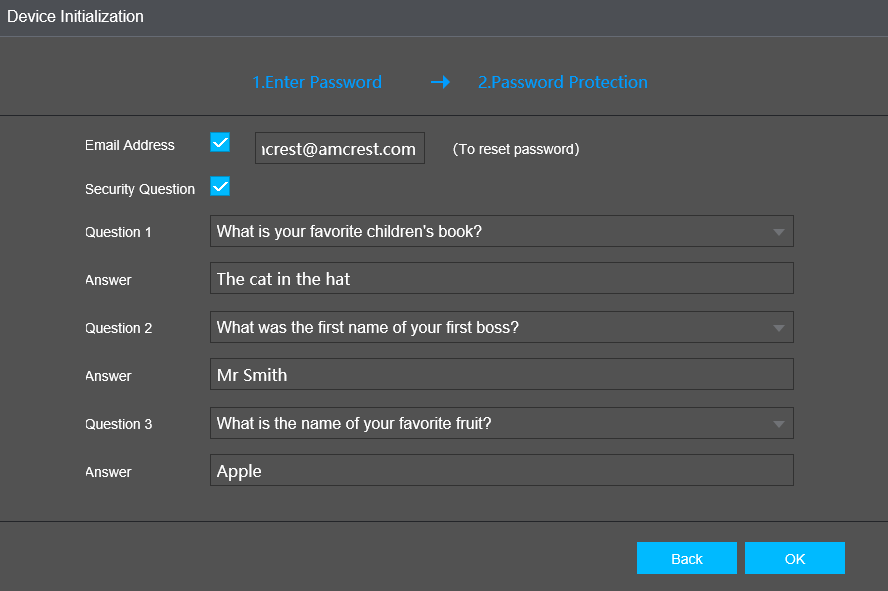 Enter the login credentials for your device. If this is the first time accessing the device, the username and password will both be admin. Click on Login.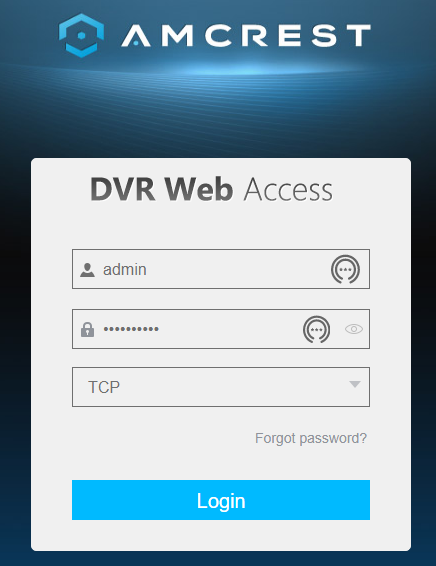 Once logging in you will be taken to the main menu interface.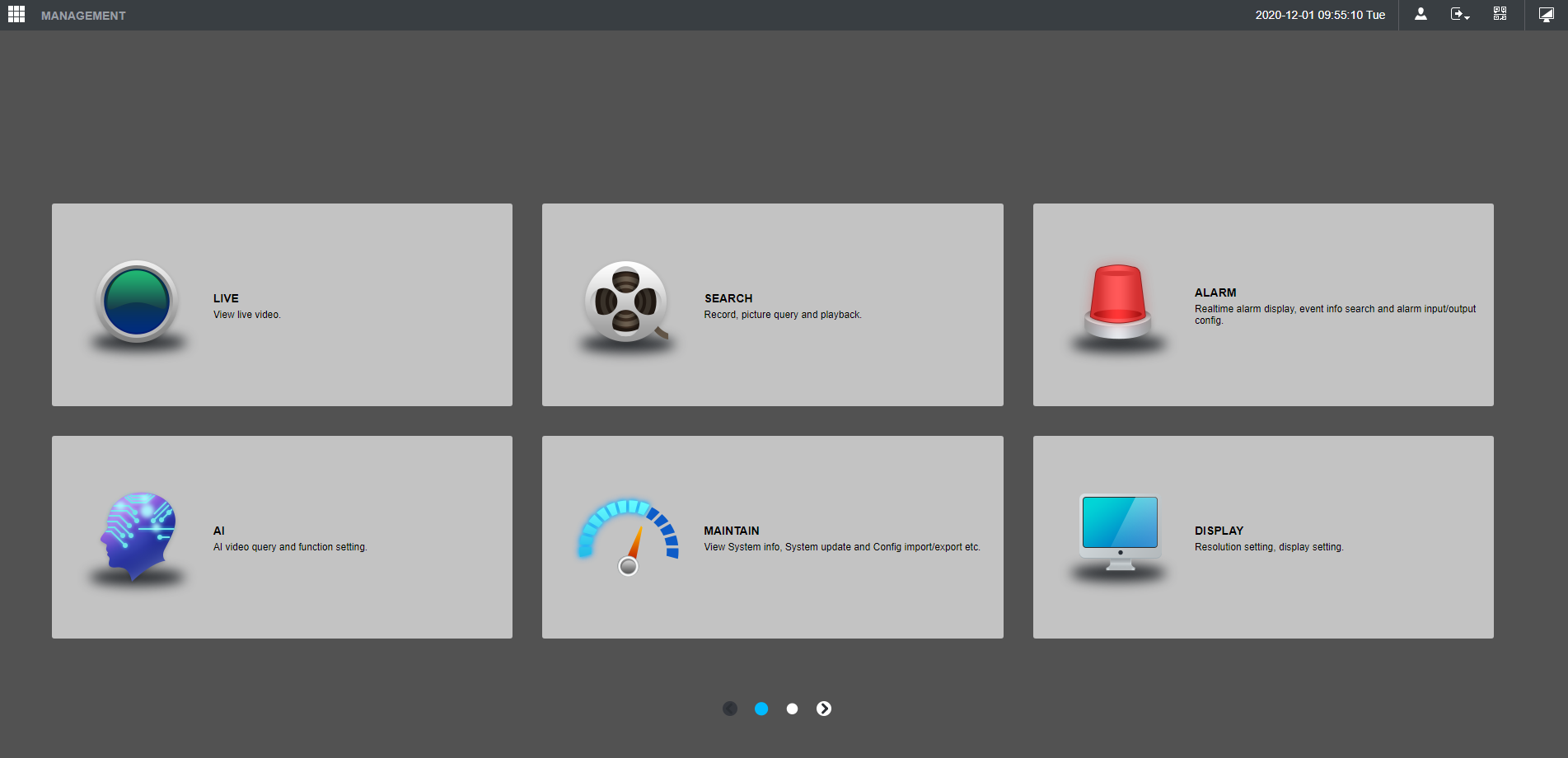 For a brief overview of the items listed in the main menu, click here