Deleting an Amcrest Cloud account will remove your current cloud account completely from the Amcrest Cloud. Please note, any accounts that are deleted will end your current billing cycle causing any remaining balance on your cloud account to not be prorated back. For more information on how to permanently delete you current cloud account, please refer to the information provided below.
Step 1: Go to amcrestcloud.com and log into your existing cloud account. Click on the Account menu (

) located in the top right corner of the live view screen. Click Billing Details.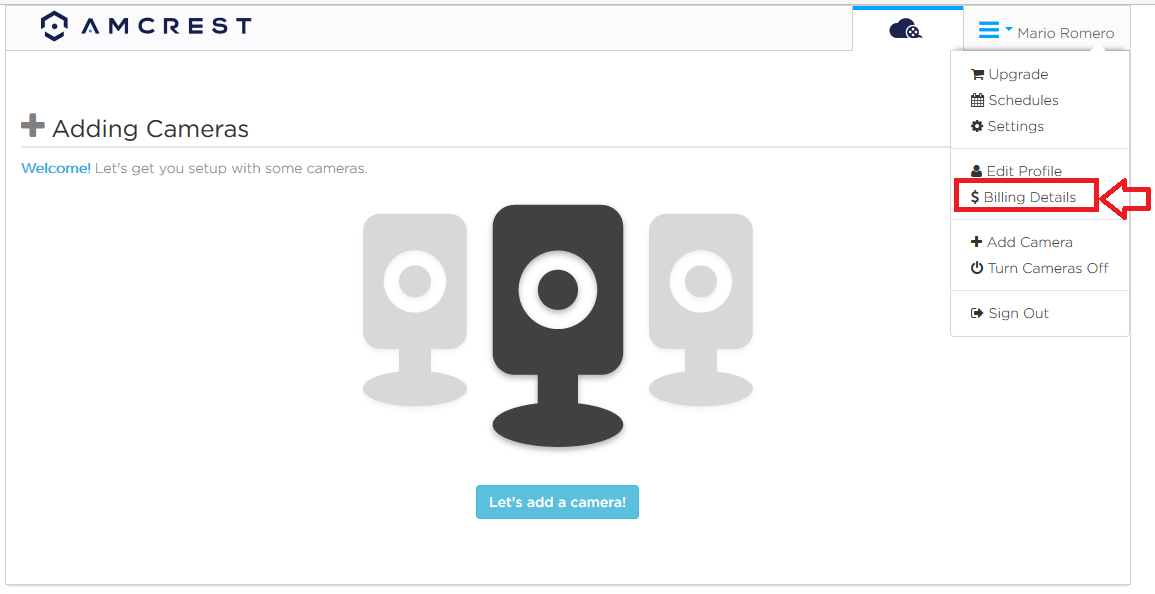 Step 2: This will take you to your current billing details. In the Delete My Account menu, click on Delete My Account.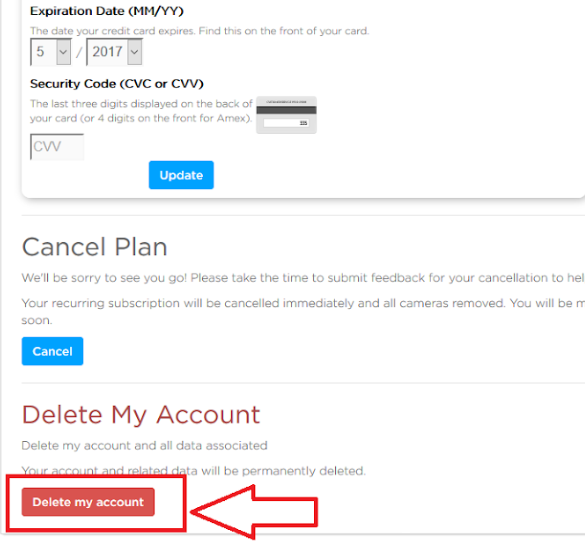 Step 3: Click on the OK, I got it. Delete my account button to complete the process. This will remove your current account from Amcrest Cloud.