How To Update Cloud Billing Information
All cloud billing information will need to be updated via a computer via a web browser. To update your cloud billing information, please follow the steps below.
Step 1: Go to amcrestcloud.com and log into your existing cloud account. Click on the Account menu (

) located in the top right corner of the live view screen. Click Billing Details.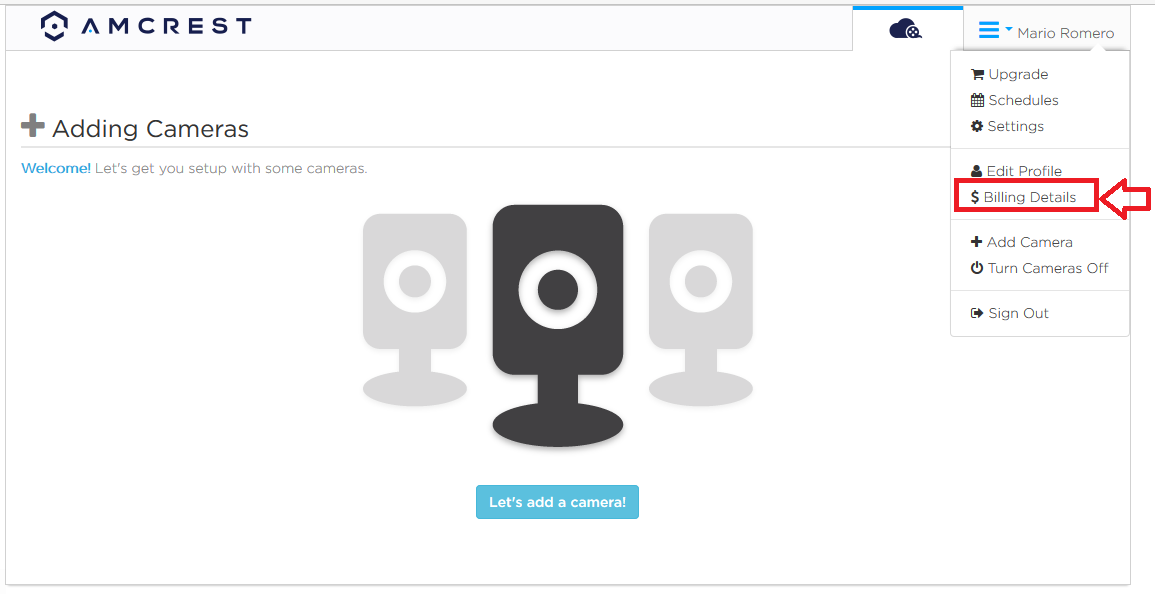 Step 2: This will take you to your current billing details. Enter the new billing information into the Change billing details page and click Update.