For more information on how to add a camera into the cloud using a computer, please refer to the information below.
Step 1: Once you have chosen a plan you will need to complete the registration form. Fill out the form and click Register to proceed.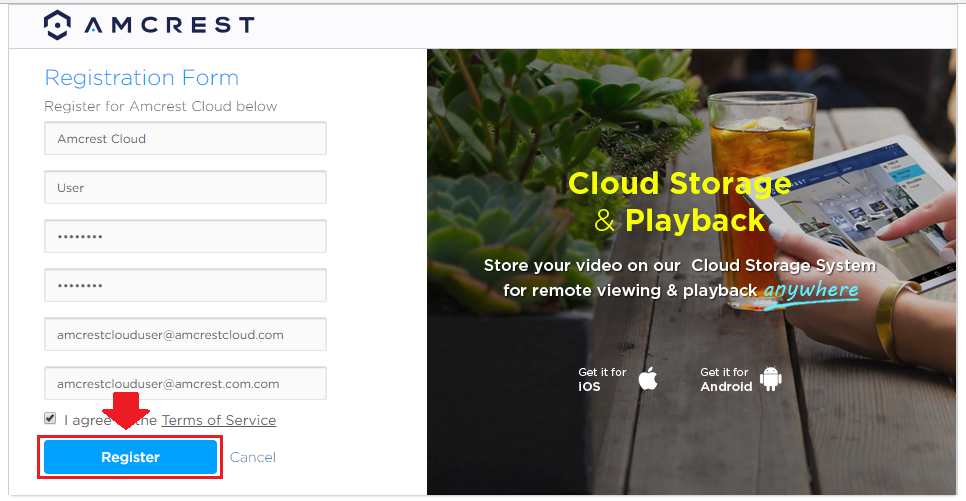 Note: Be sure to agree to the Terms and Service statement before pressing Register.
Step 2: Once you have successfully registered for an Amcrest Cloud account you will need to begin adding a camera. Click the Add Camera button to proceed.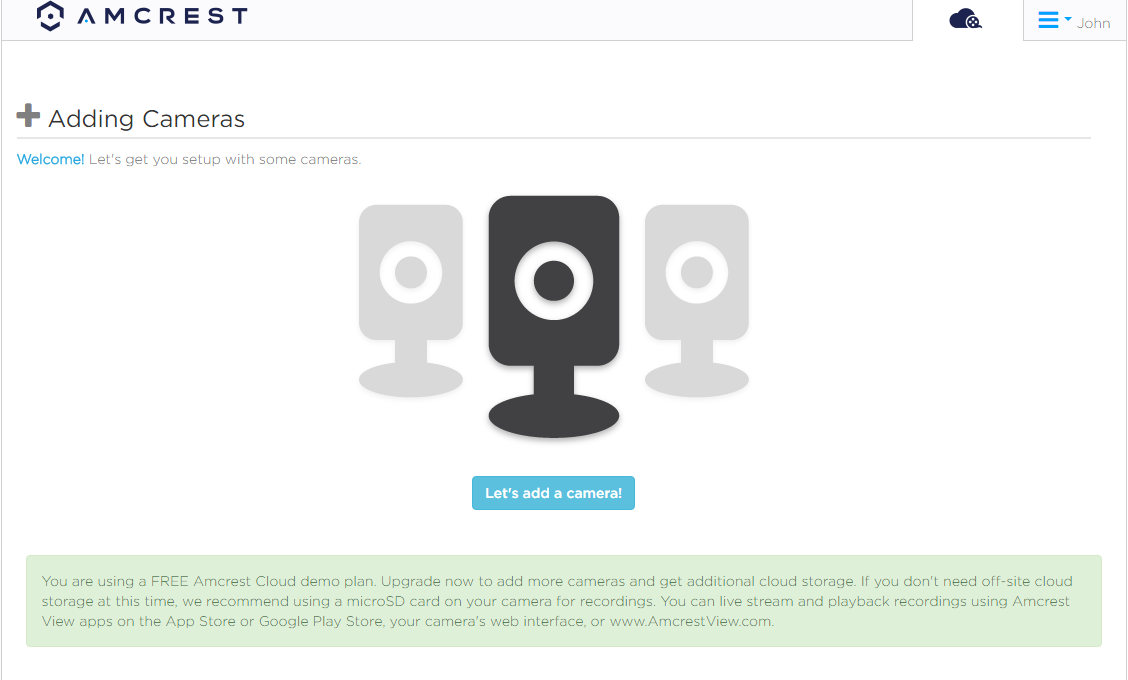 Step 3: Select Amcrest and give the camera a name. Next, enter the camera's S/N. This information can be available on the serial tag located on the bottom/side of the device. After entering the serial number for the device, click Next to continue.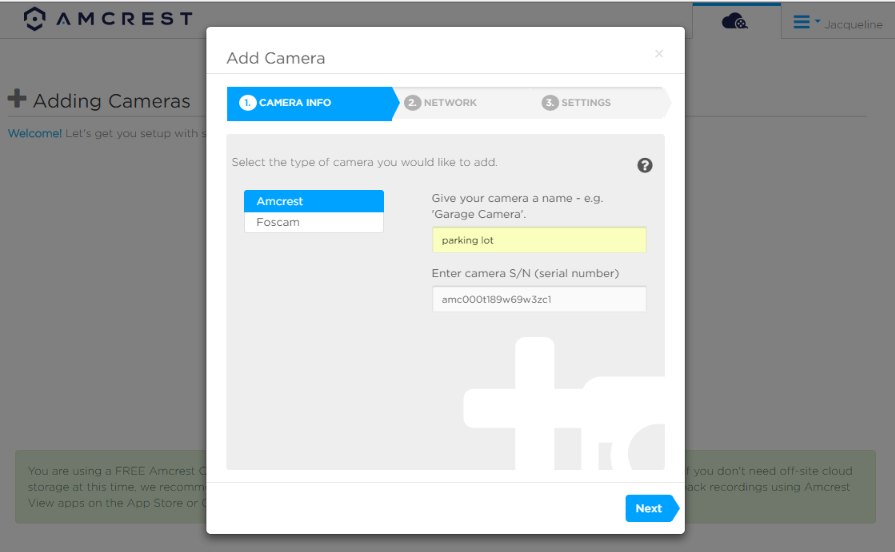 Step 4: Insert your camera's login credentials.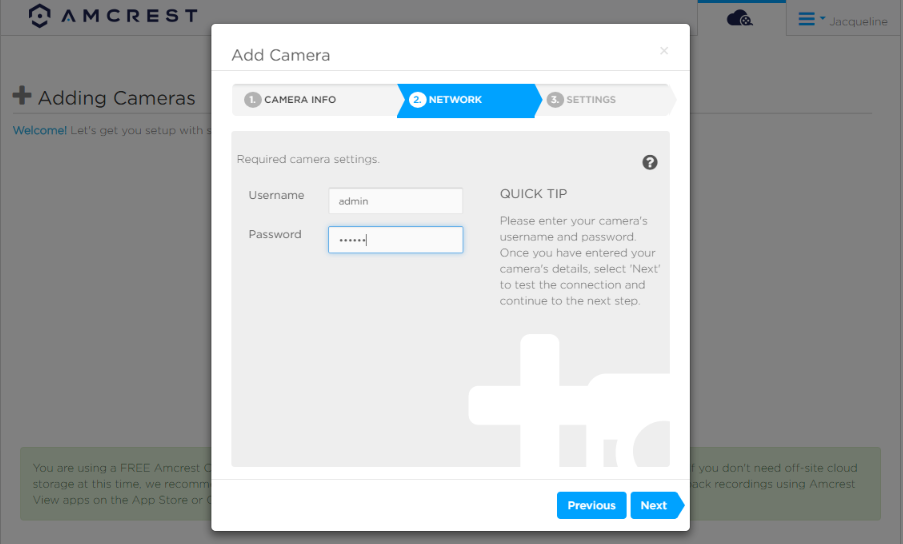 Step 5: On the settings page, you can adjust optional preferences for your camera. Once settings have been adjusted, click Finish. Your camera is now successfully set up for cloud access and storage!
Note: Please be advised, setting your camera up on Amcrest Cloud will allow the cloud settings to overwrite and will take precedence over all saved settings on other Amcrest platforms.
For more information on how to remove a camera from the Amcrest Cloud, click here.