The Amcrest ACD-830B is a professional in-vehicle dash camera that is mounted on the inner side of the car windshield. This product is useful in proving liability in traffic incidents. This camera has the flexibility needed to capture everything in your vehicle's view and includes reliable features such as 'Motion Detection'.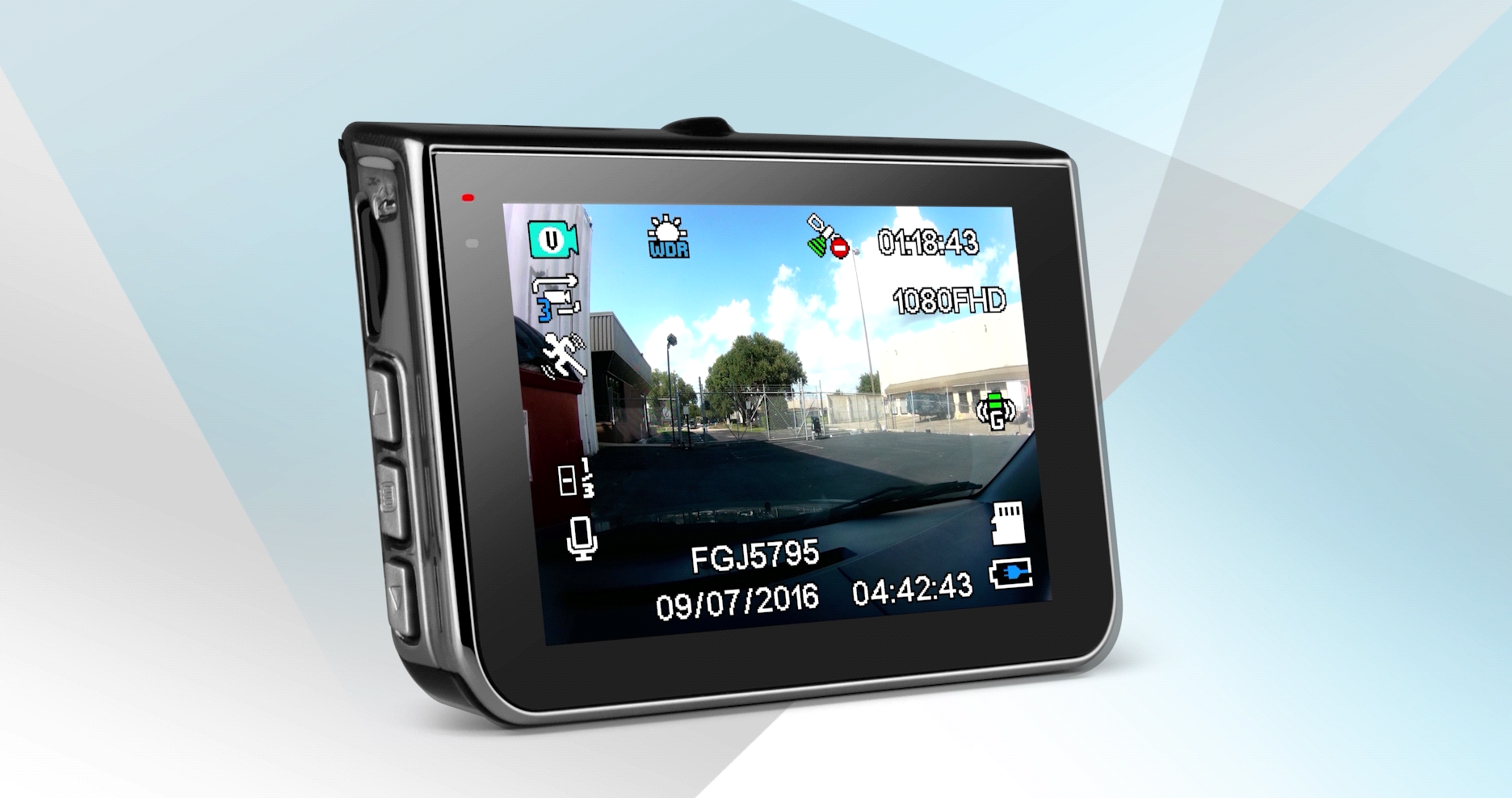 Motion Detection is a feature that detects moving objects, particularly people or driving movement. A motion detector is often integrated as a component of a system that automatically performs a task or alerts a user of motion in an area. Motion detectors form a vital component of security, automated lighting control, home control, energy efficiency, and other useful systems.
WARNING: While Motion Detection is 'Enabled', the camera will actively record. This feature will interfere from entering the Menu. The camera will NOT enter the Menu while recording.
To enter the Menu settings, cover the camera lens while disabling Motion Detection or configuring any other settings. Follow the steps below to effectively Enable and Disable Motion Detection which includes instructions on covering the lens as well.
ENABLING & DISABLING MOTION DETECTION
Motion Detection (

): Off (

) and On (

).
The camera will initiate recording when it detects motion. Recordings will stop when no motion is detected.
ENABLING MOTION DETECTION:
Click the Menu button located on the left side of the camera in between the Up and Down buttons. Press the Down button three times to reach the Motion Detection option: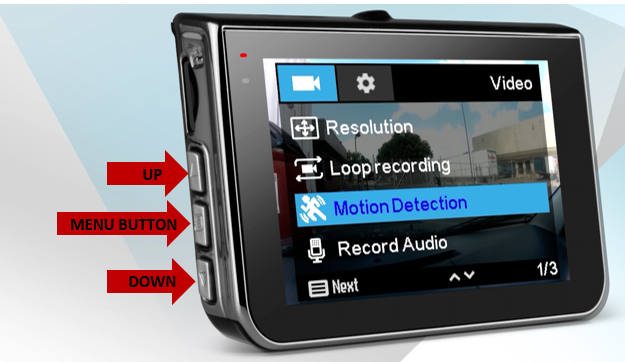 Select 'Motion Detection' by clicking the 'OK' button located on the right side of the camera. The 'On/Off' options for Motion Detection will display. Scroll down to 'On' and press the 'OK' button to enable.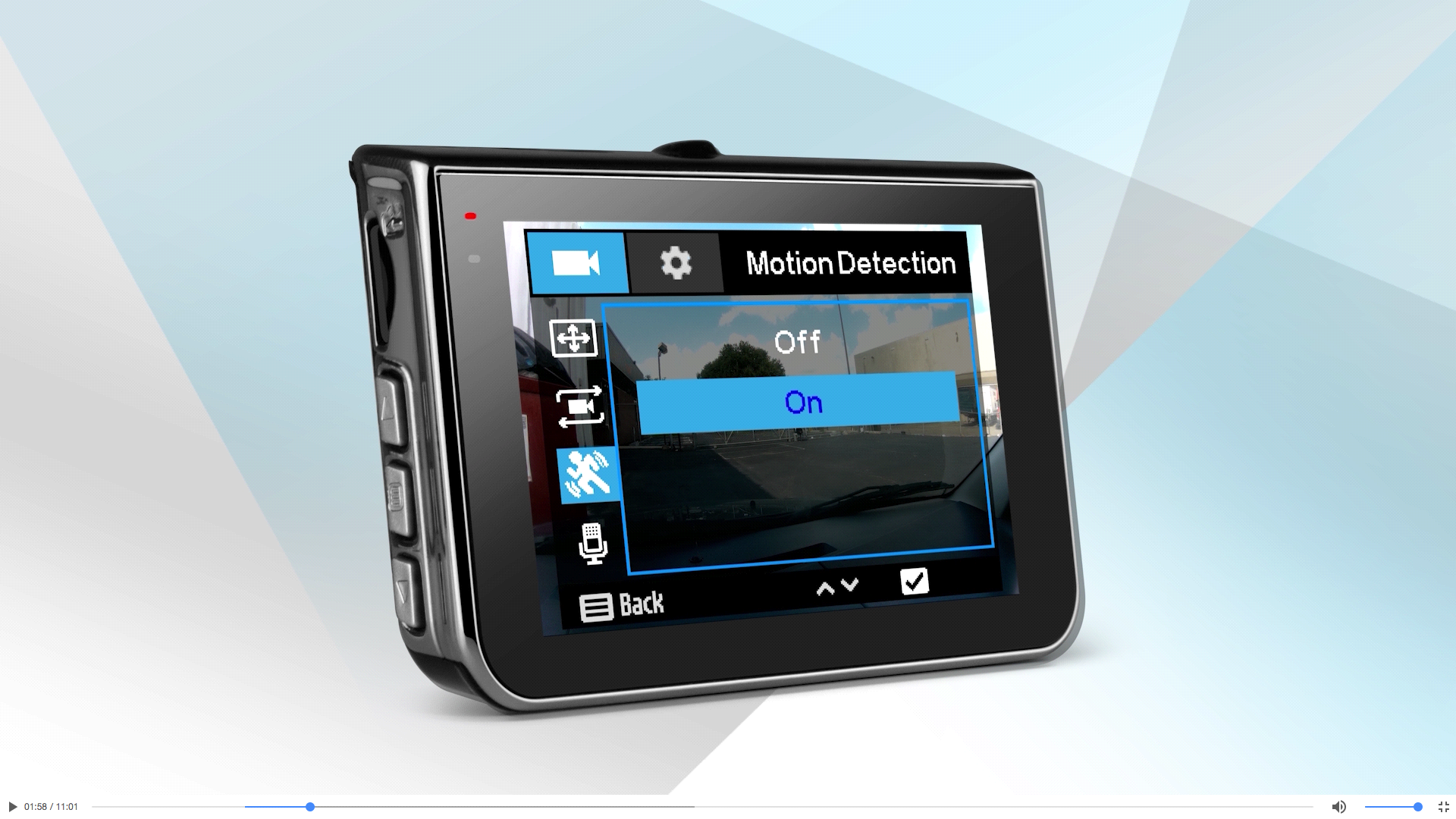 DISABLING MOTION DETECTION EFFECTIVELY:
Now that motion detection is enabled, the recording function will not allow the menu settings to open anytime motion detection activates recording. Once you press 'OK' to try and disable recording, your attempts to press the menu button may move the camera resulting in Motion Detection activating recording again.
To disable Motion Detection effectively, follow the same steps above. However, cover the camera lens while pressing the buttons so motion detection does not activate recording. Either cover the lens with your hand or use a soft microfiber cloth like below: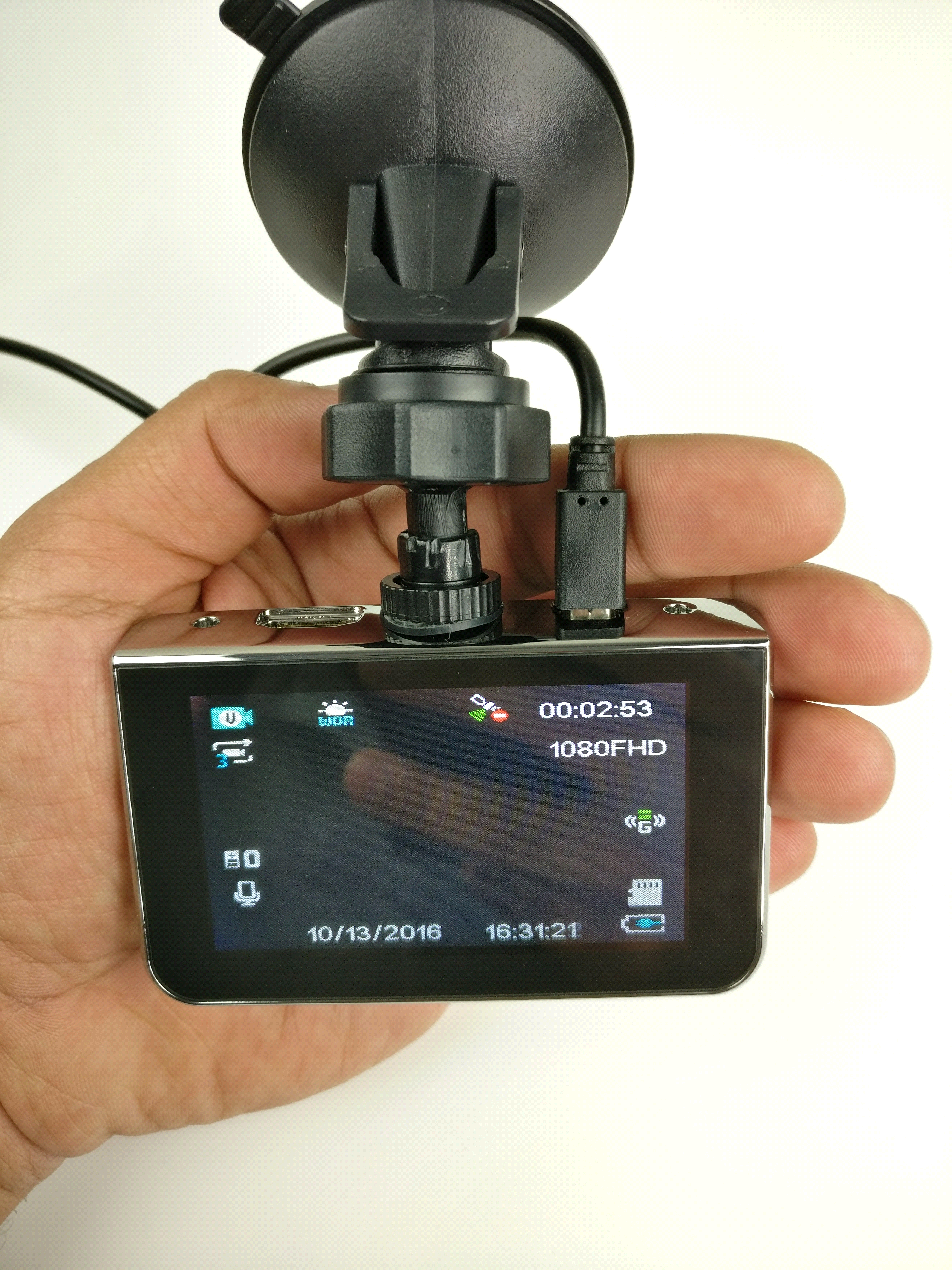 Once the camera lens is covered and motion detection can no longer activate recording, easily enter the Menu settings by pressing the Menu button located on the right side of the camera.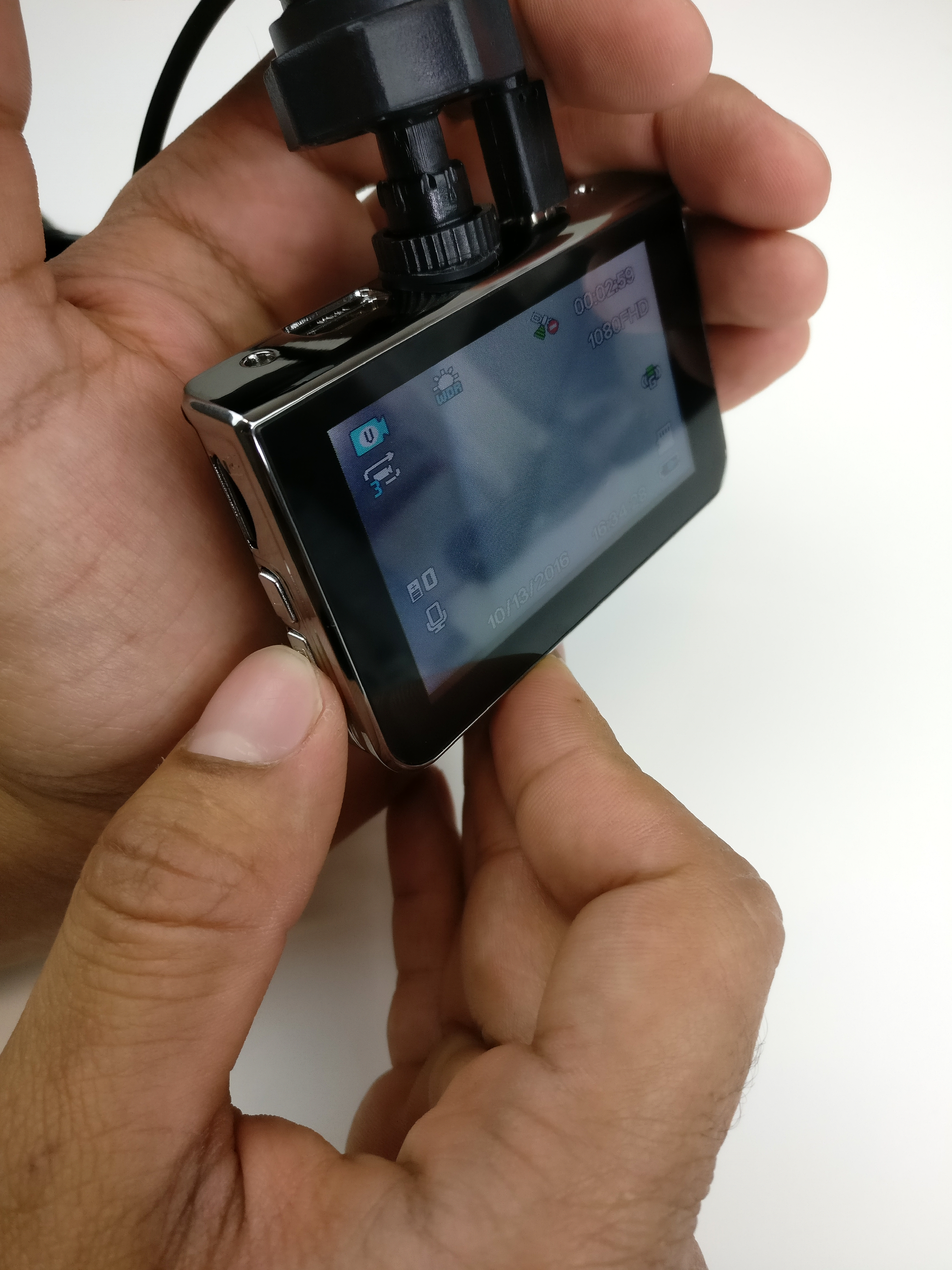 NOTE: Motion Detection can also be disabled if mounted to a glass surface and held steadily while entering the Menu settings. If there are no moving objects in front of the camera or if the camera isn't moving, you may enter the Menu settings.