Setting up recurring payments will allow your Amcrest Smart Home cloud plan to be automatically charged each month to avoid missing payments, or having to manually make your payment each month in the app. To setup recurring payments your current Amcrest Smart Home cloud plan will need to be updated, any updates made on your current cloud plan will take place at the end of your current billing cycle. For more details on how to setup reoccurring payments, please refer to the information provided below.
Step 1: Log into your Amcrest Smart Home account on your mobile device and select the device you would like to setup for recurring payments.
Step 2: Tap on the Settings icon in the upper right hand corner of the screen and select Storage Status.
Step 3: Tap Cloud Storage and select the active cloud storage plan.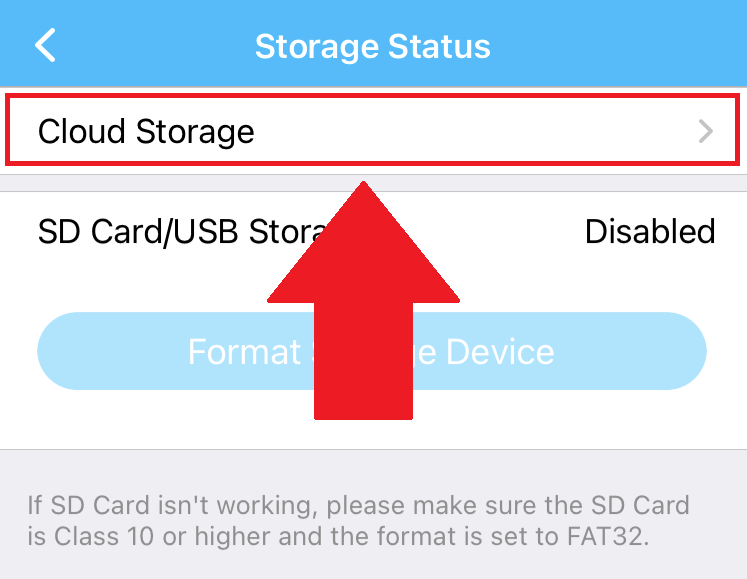 Step 4: Tap Extend Service.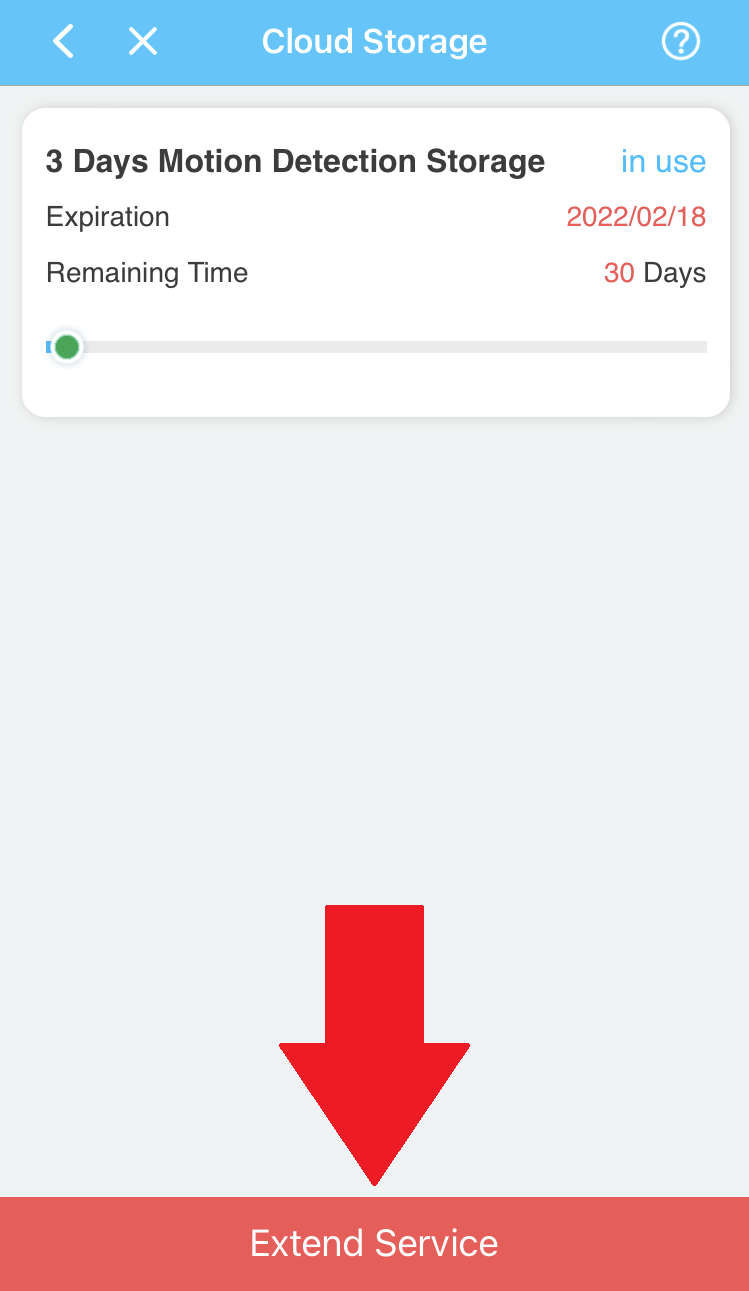 Step 5: Select a plan from the list of options and click Buy to proceed.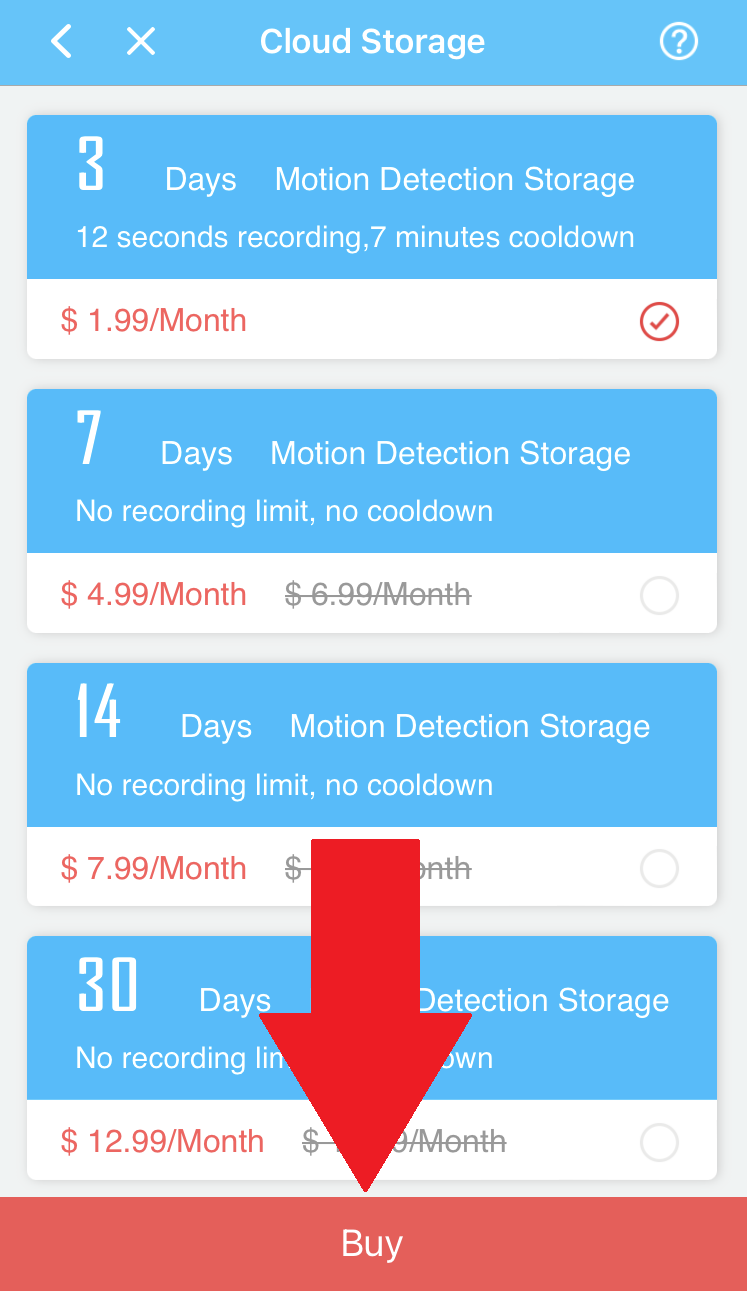 Step 6: To set recurring payments, select the Auto Renewal option.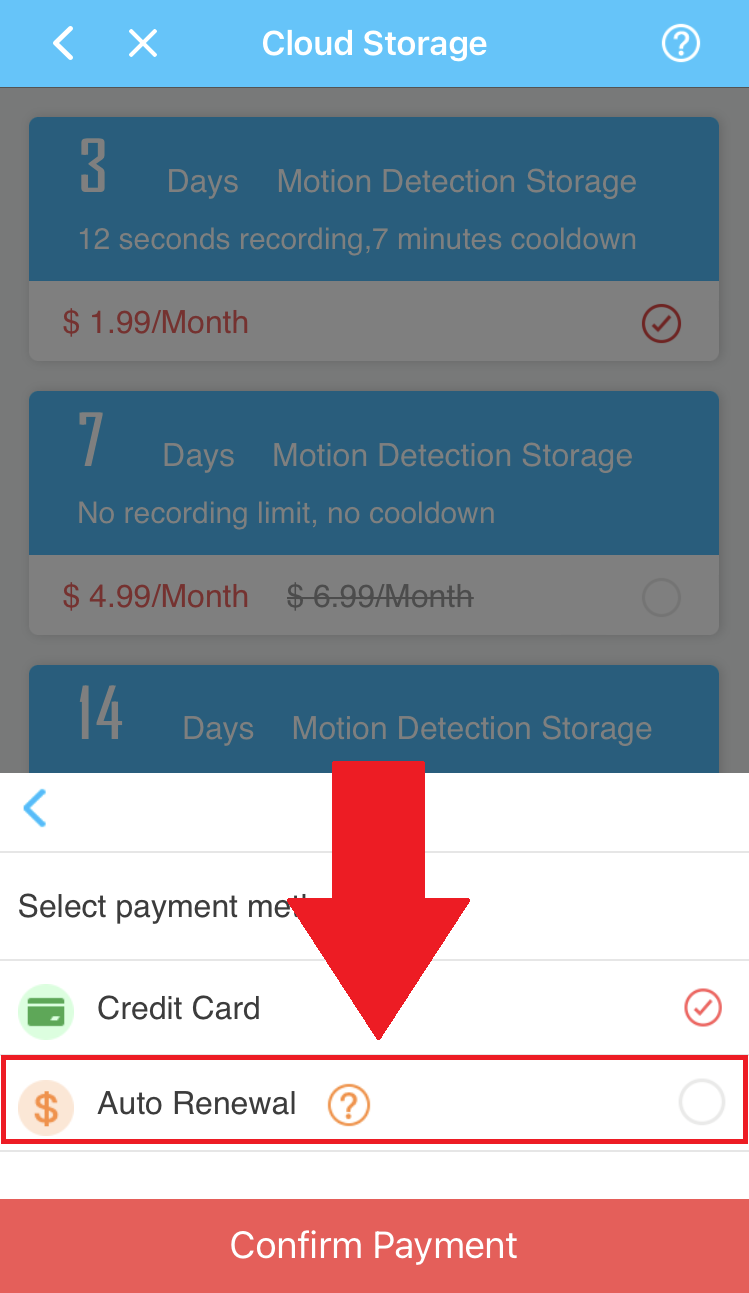 A prompt will be displayed, read the cloud renewal agreement provided and tap I Understand to proceed.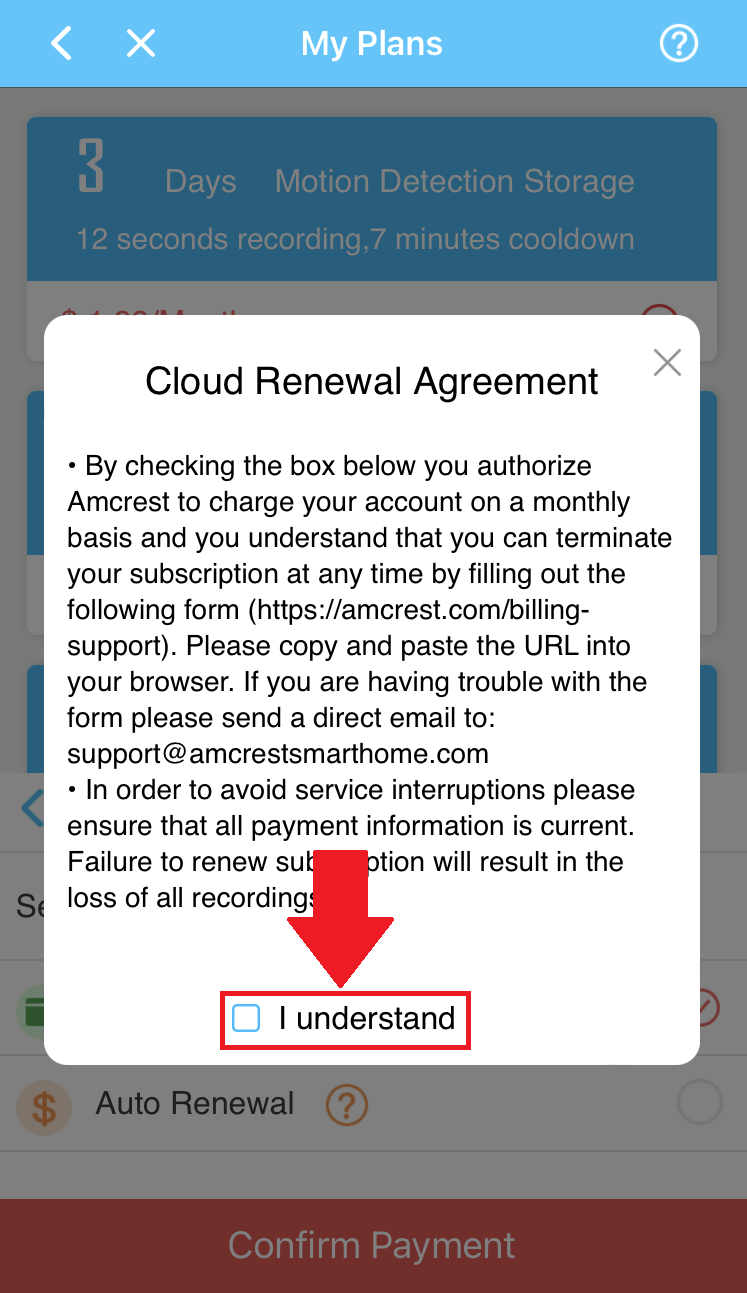 A checkmark will now be displayed indicating the auto renewal option is now active for this plan. Tap Confirm Payment to enter the credit/debit card you would like the payments to apply.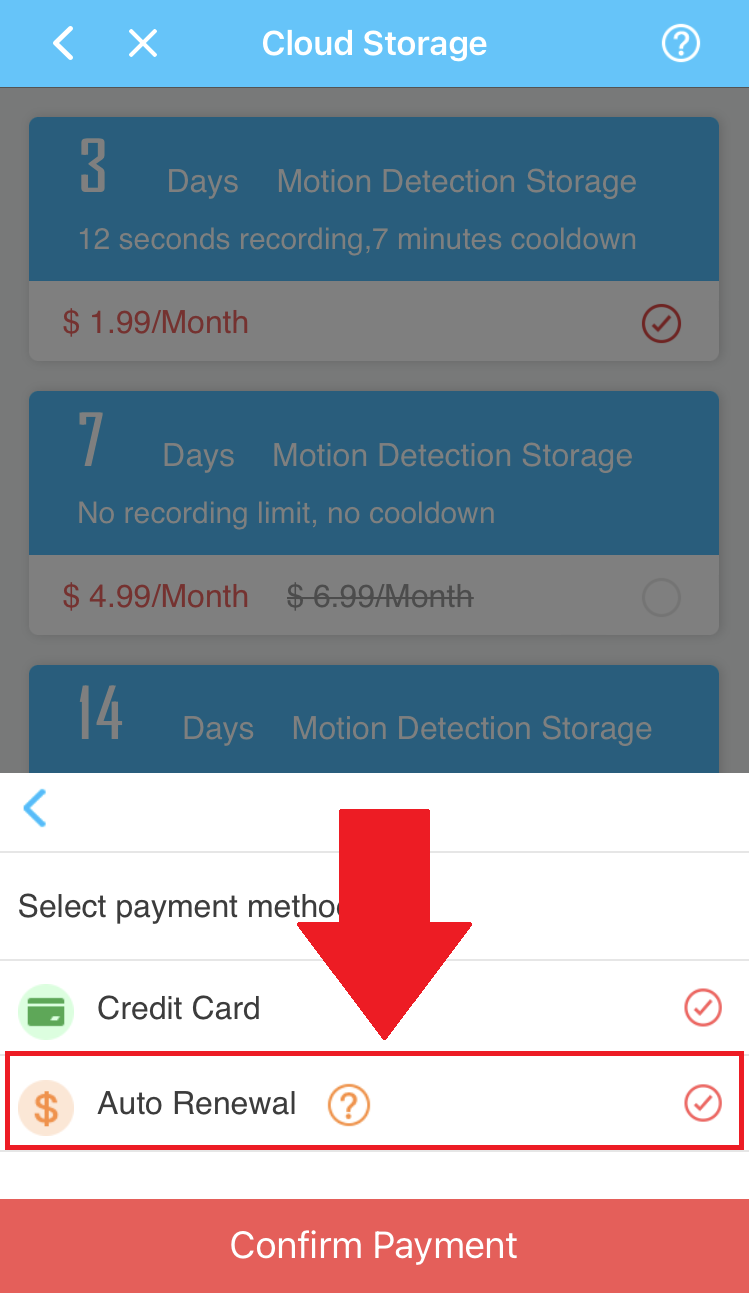 Step 8: Enter your credit/debit card information into the interface and tap Pay to continue.
Once the payment is successful, the new plan selected will be applied at the end of your billing cycle and will be set up to renew automatically. Details on the updated plan will be provided in the My Plans section of the Amcrest Smart Home app.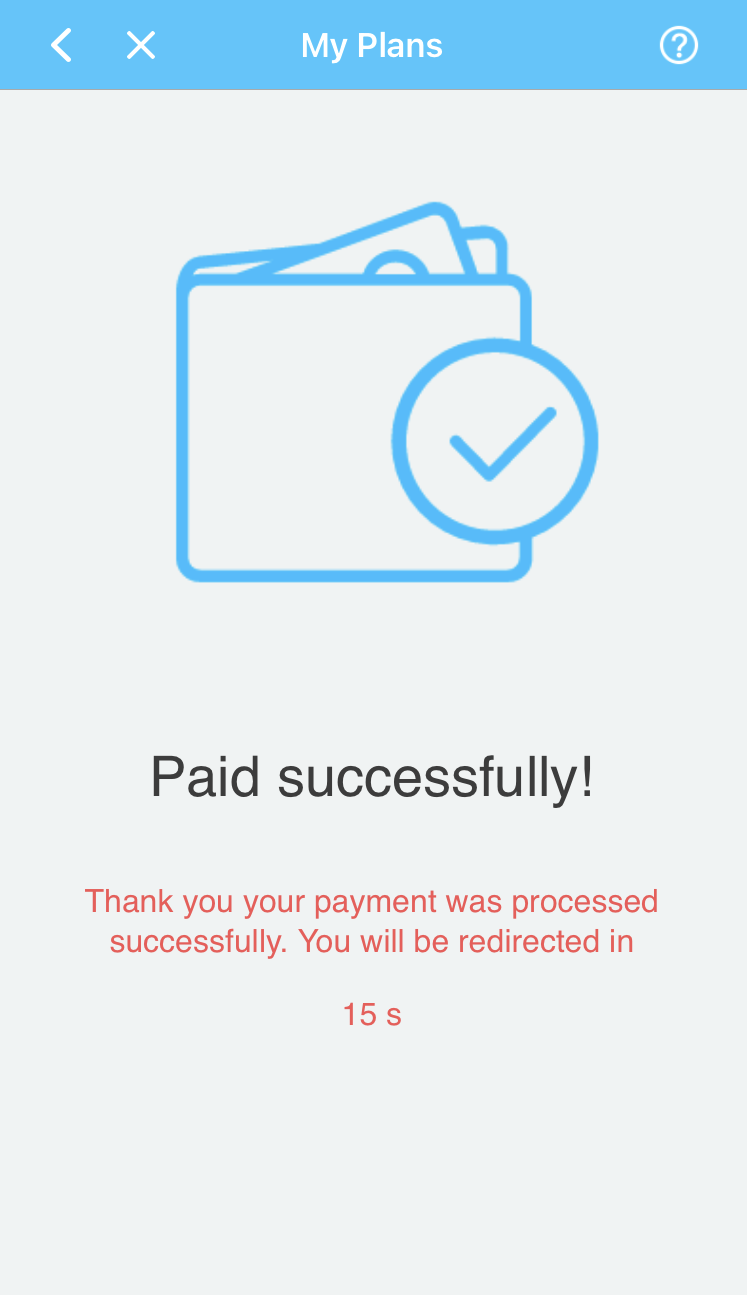 A receipt of the transaction will also be sent to the email address on file for your Amcrest Smart Home account.