Linking a camera to the alarm hub will allow the camera to retain a 30-second clip of the event after the alarm has been triggered. Please ensure the linked camera has a microSD card inserted or is linked to an Amcrest Smart Home cloud account before linking it to a sensor. If an additional smart home device is added to your account, such as a doorbell, camera, etc. and you would like to link the camera to the alarm system, please refer to the information provided below.
Step 1: Open the Amcrest Smart Home app and tap on the sensor you would like to use to link your camera.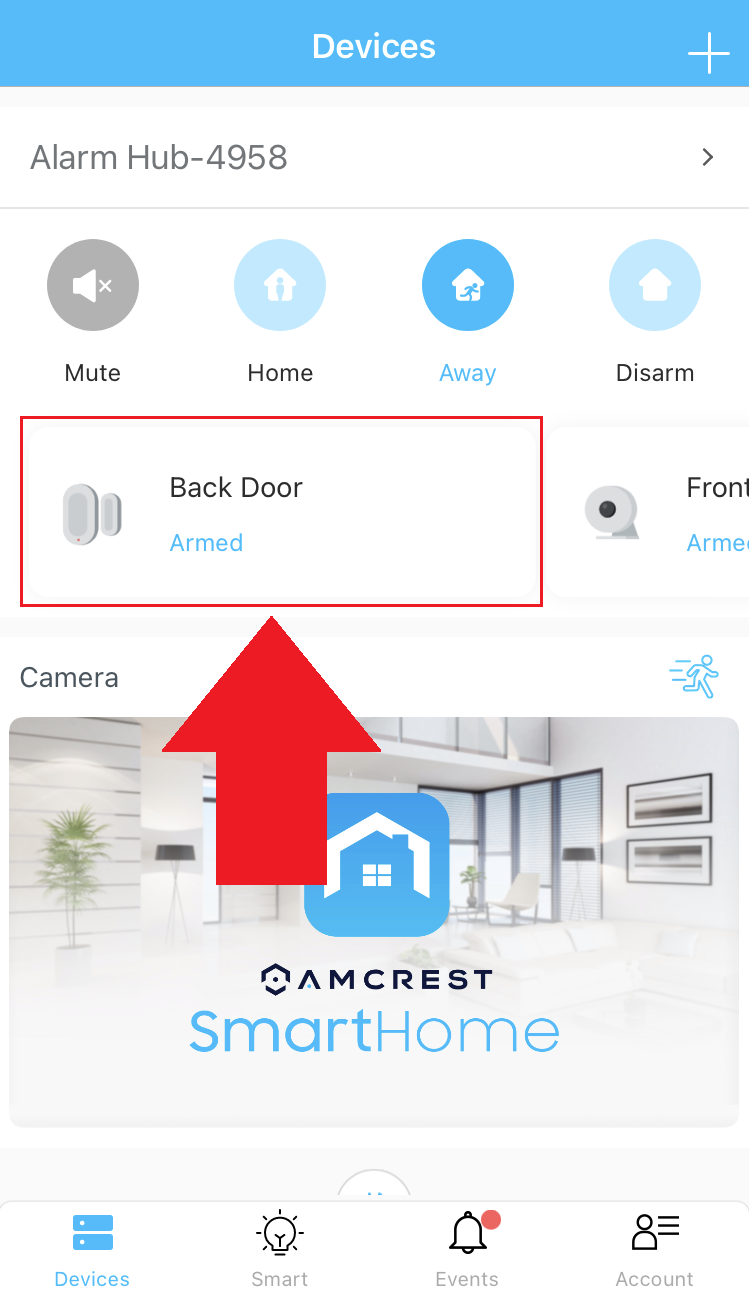 Step 2: Tap on Link Cameras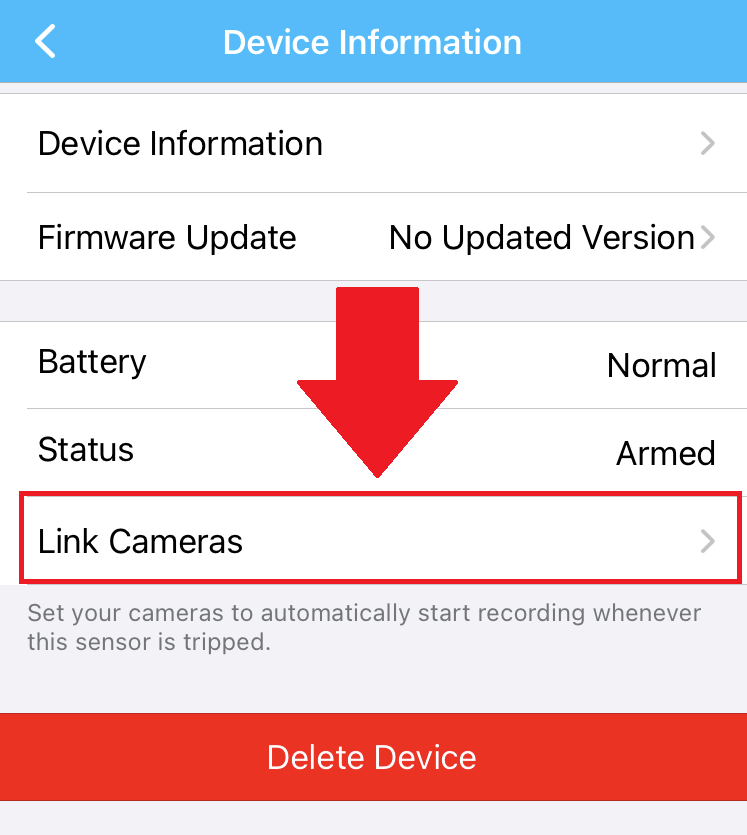 Step 3: Tap on which camera you would like to link and tap Save.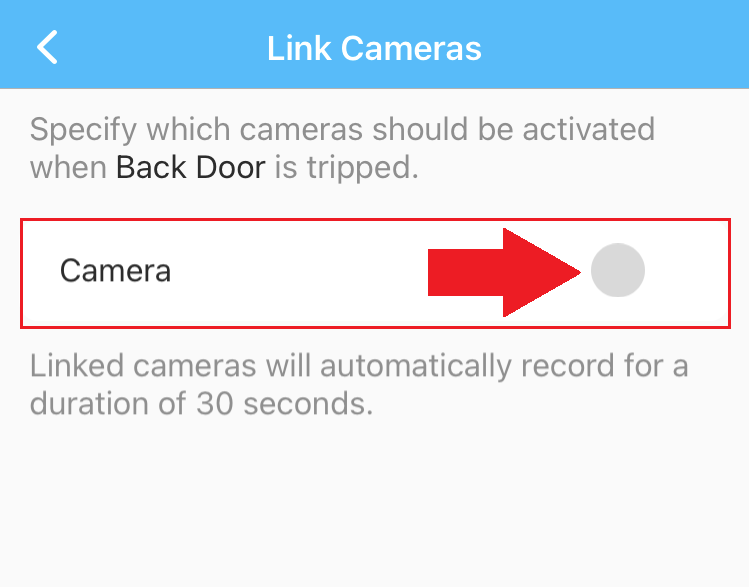 Step 4: Once the camera has been linked to the sensor you will notice a blue checkmark in the link cameras menu. Use the back arrow to exit the interface.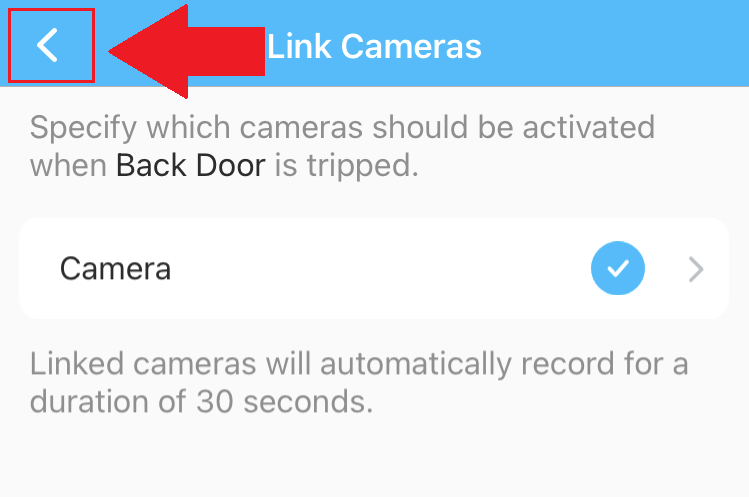 Once the alarm sensor has been tripped a push notification will be sent to your mobile device. Allow the device ample time to record and retain the 30-second event and open the push notification. Please note, this event can also be found in the Events tab located on the main menu of the app. Tap on the play icon to access the event playback interface.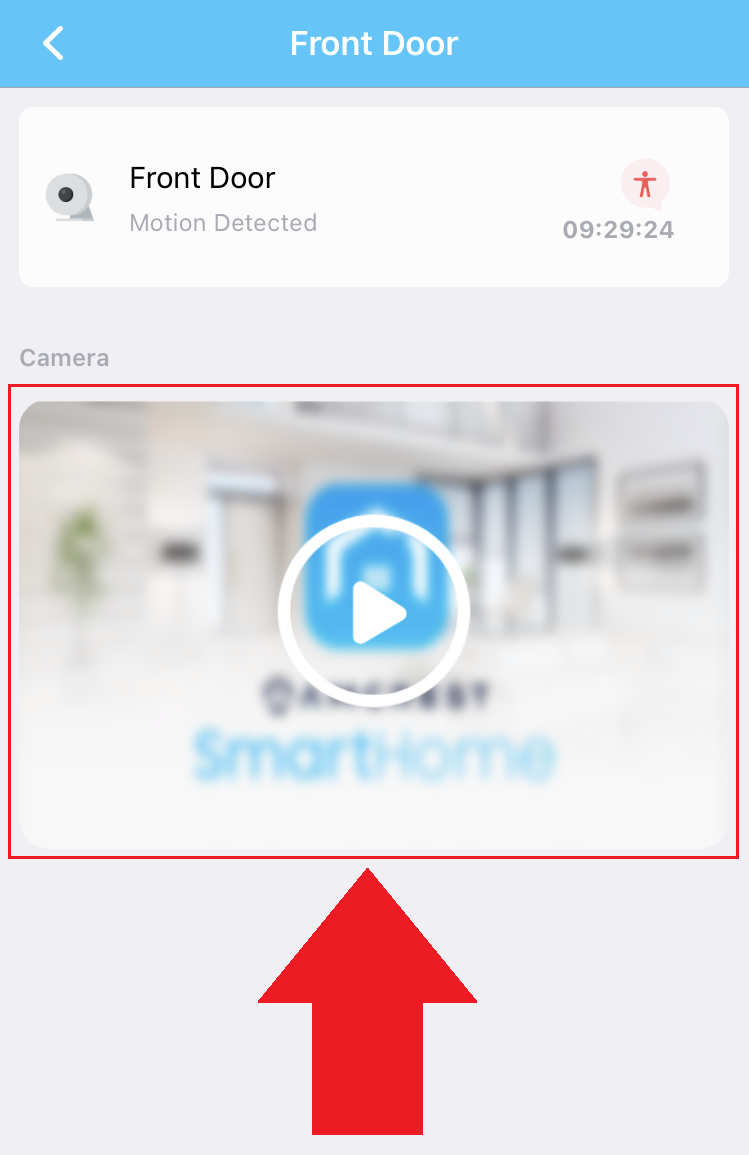 This interface allows you to playback the event, access the live view of the camera, as well as options to share the event or export it to your mobile device.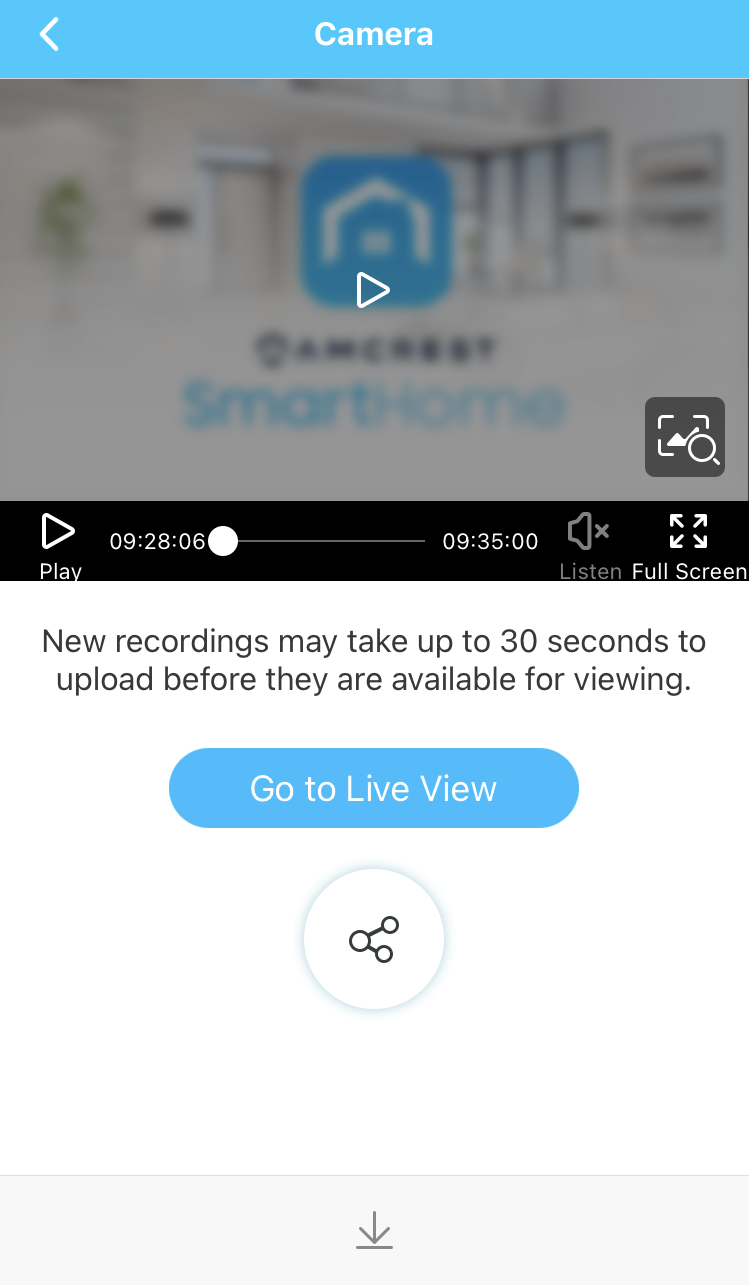 To export the event to your phone, tap on the download icon (

), the app will begin to download the event. The downloaded event can be accessed in the Downloads List option of the app. To access the Downloads List menu, return to the main menu and tap on the Account option, and select Downloads List. The downloaded recording will be in this menu, tap on the Folder icon.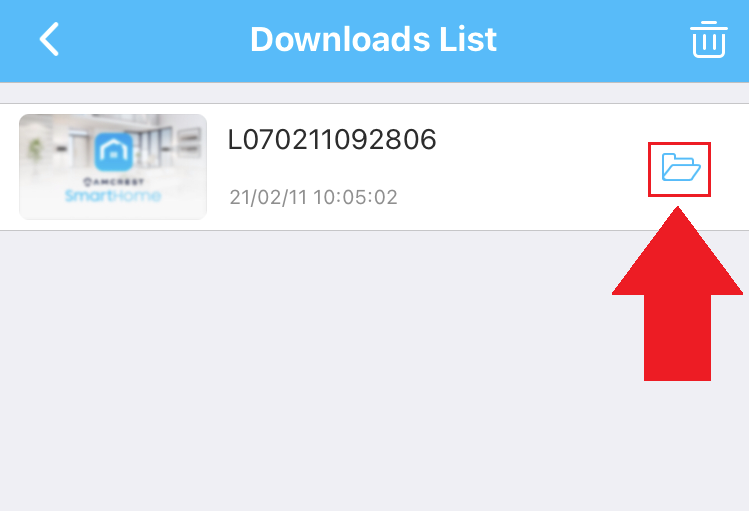 In the downloaded event's interface, tap on the export icon (

) and allow the app to access the photo gallery on your mobile device. The event will be exported to your mobile device.