Installation Guide (AD410)
Before proceeding with the physical installation of your doorbell, please make sure the chime kit has been properly installed at your current doorbell chime. For more information on how to install the chime kit, click here. 
Note: Ensure the breakers remain off when installing the doorbell. 
Step 1: Remove your existing doorbell from the wall and disconnect the wires. These are the wires we will be using to install your new Amcrest Wi-Fi Doorbell.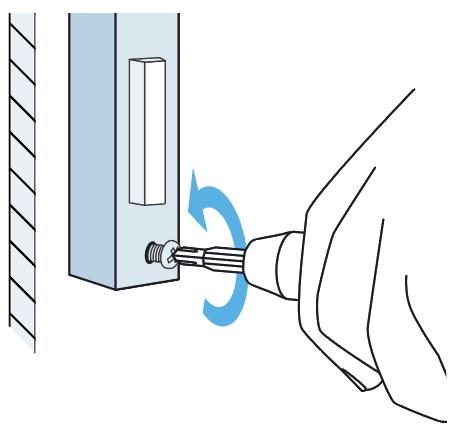 Step 2: Place a corner or wedge bracket on the mounting surface and mark the drill holes with a marker or pencil.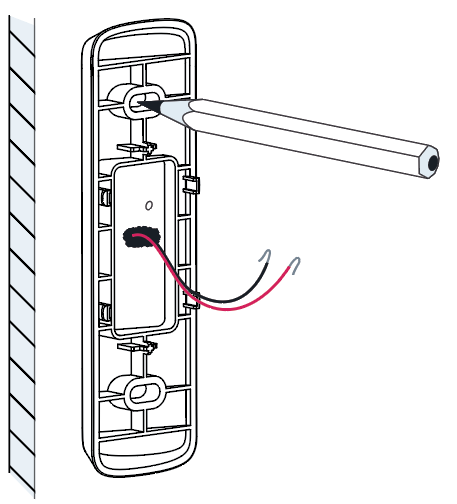 Step 3: Attach a mounting bracket to the corner or wedge bracket and press in to snap both brackets together.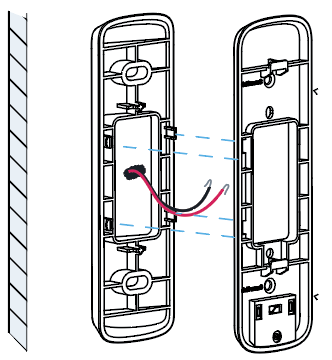 For Wood, Drywall, or Soft Surfaces: Secure the brackets to the mounting surface using a screwdriver and mounting screws.
For Concrete, Stucco, or Brick: Using your previously marked holes as a guide, drill holes into the mounting surface using the included masonry drill bit. Then, insert wall anchors and secure the brackets using a screwdriver and mounting screws.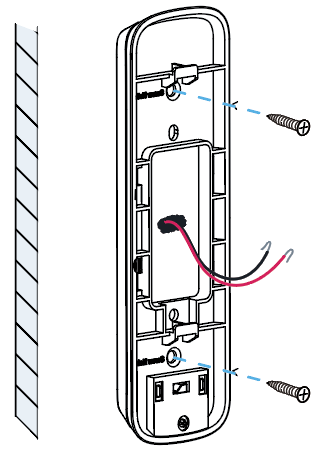 Step 4: Connect the doorbell to your existing wiring. Loosen the terminal screws located on the back of your Wi-Fi Doorbell using a screwdriver. Place your existing doorbell wiring underneath the terminal screws, then re-tighten the terminal screws to secure the wires.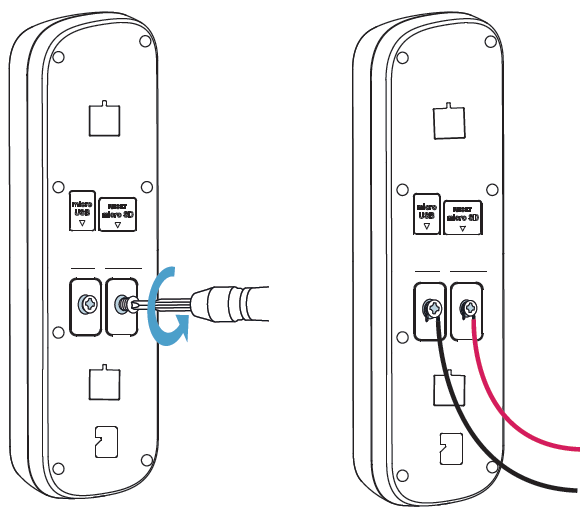 Note: If your existing doorbell wiring is too short, use the included extra wires and wire nuts to extend
your wiring. Remove the terminal screws completely then thread the screws through the extra wire.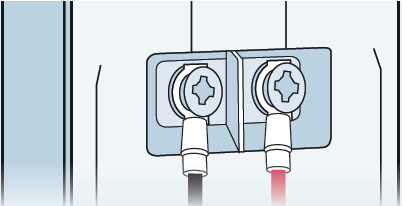 To attach the wires, align the ends of the two wires, place the wire nut over the exposed wiring, and twist the wire nut clockwise to tighten.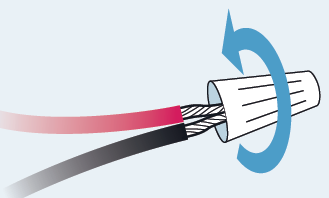 Inserting a MicroSD Card (optional)
On the back of the device locate the MicroSD card slot. Raise the MicroSD card flap and insert the MicroSD card. Secure the flap back to the doorbell.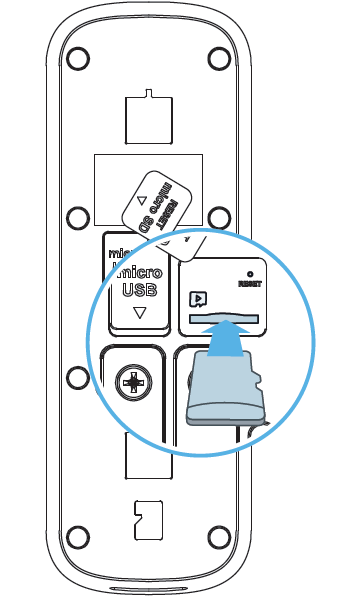 Note: The doorbell can support up to a maximum of 128GB, Class 10 or higher. 
Step 5: Feed the wiring back into the wall. Then, place the doorbell onto the mounting bracket and slide it down to secure it.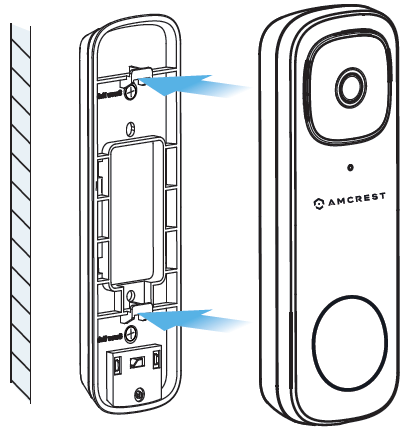 Note: You will hear a click sound once the doorbell has been secured to the bracket.
Step 6: The physical installation is now complete. Turn your breaker back on and allow the doorbell to power up. It may take the doorbell up to 2 minutes to fully power up.