Blue Iris UI3 update Issue
If you are attempting to update to a new version of the Blue Iris software and receive an error such as: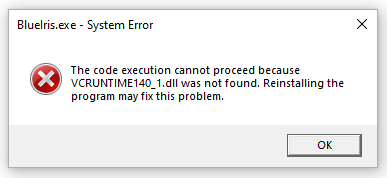 this is not a result of a bug or issue with the software itself but is a result of an update made to Visual Studio C++ compiler which is the software used to build Blue Iris. To resolve the issue, a simple reinstall of the software will fix the problem, however, if you wish to resolve the issue without reinstalling the software, please refer to the information below.
A resolution will be based on the which version of Windows you are running. For instance, if you are operating on a 64-bit version of Windows you will need to search and run the VCREDIST_X64.exe to resolve the issue. If you have a 32 bit system you will run the VCREDIST_X32.exe.
If this file is not found on your computer you may run it from the following URL blueirissoftware.com/VCREDIST_X64.exe (or VCREDIST_X32.exe for 32 bit).
Step 1: Load the VCREDIST .exe file and click Run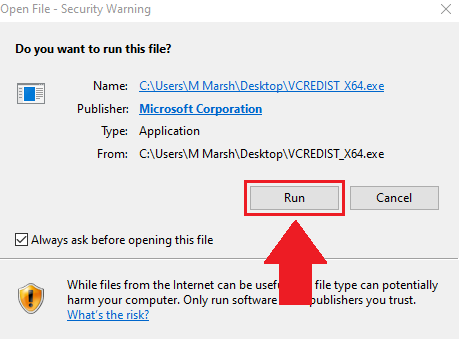 Step 2: Click on Install.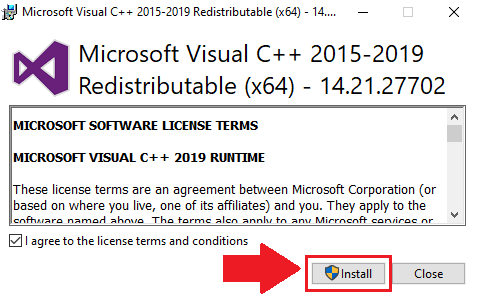 Step 3: A restart of your computer will be required to complete the install. Click on Restart to restart your computer.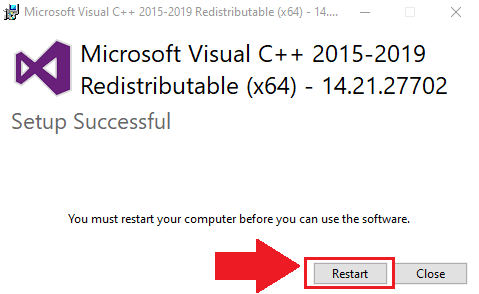 After your computer has finished restarting please load the Blue Iris software and run the update as normal. If this does not fix the issue a full re-install of the software may be required. To re-install the Blue Iris software on your computer, access the Control Panel and click on "Uninstall a program".
Locate the Blue Iris Software from the Programs and Features list and click Uninstall. Select "Yes" to remove Blue Iris from your computer. For more information on how to install Blue Iris on your computer click
Note: It is recommended to not delete any registry entries or license activations during this process.
Click Finish, to restart your computer and complete the uninstall.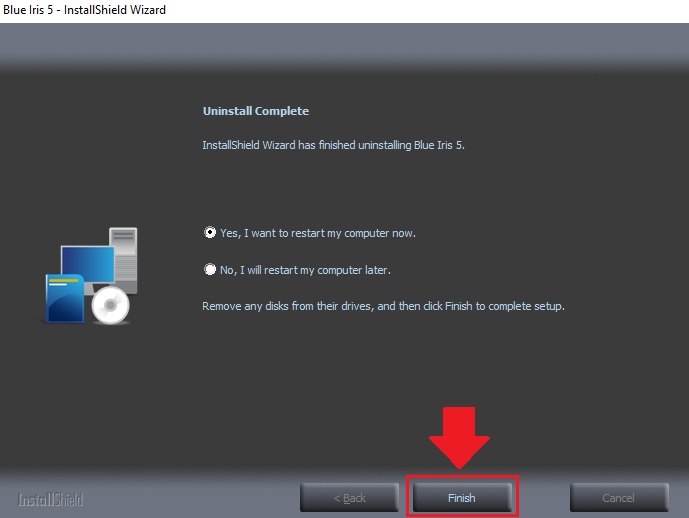 For more information on how to install the Blue Iris software on your computer, click here.