How To Upgrade Blue Iris Demo Software With An Amcrest License Without Losing Settings
If you are currently using a demo version of the Amcrest Blue Iris software upgrading your account will not reset your settings. All settings will be retained on the software after the upgrade is complete. For more information on how to upgrade your demo version of Blue Iris to paid version, please follow the steps provided below.
Step 1: Open your Blue Iris software and click on the Settings option (

) in the upper left corner of the interface and click on Settings/info.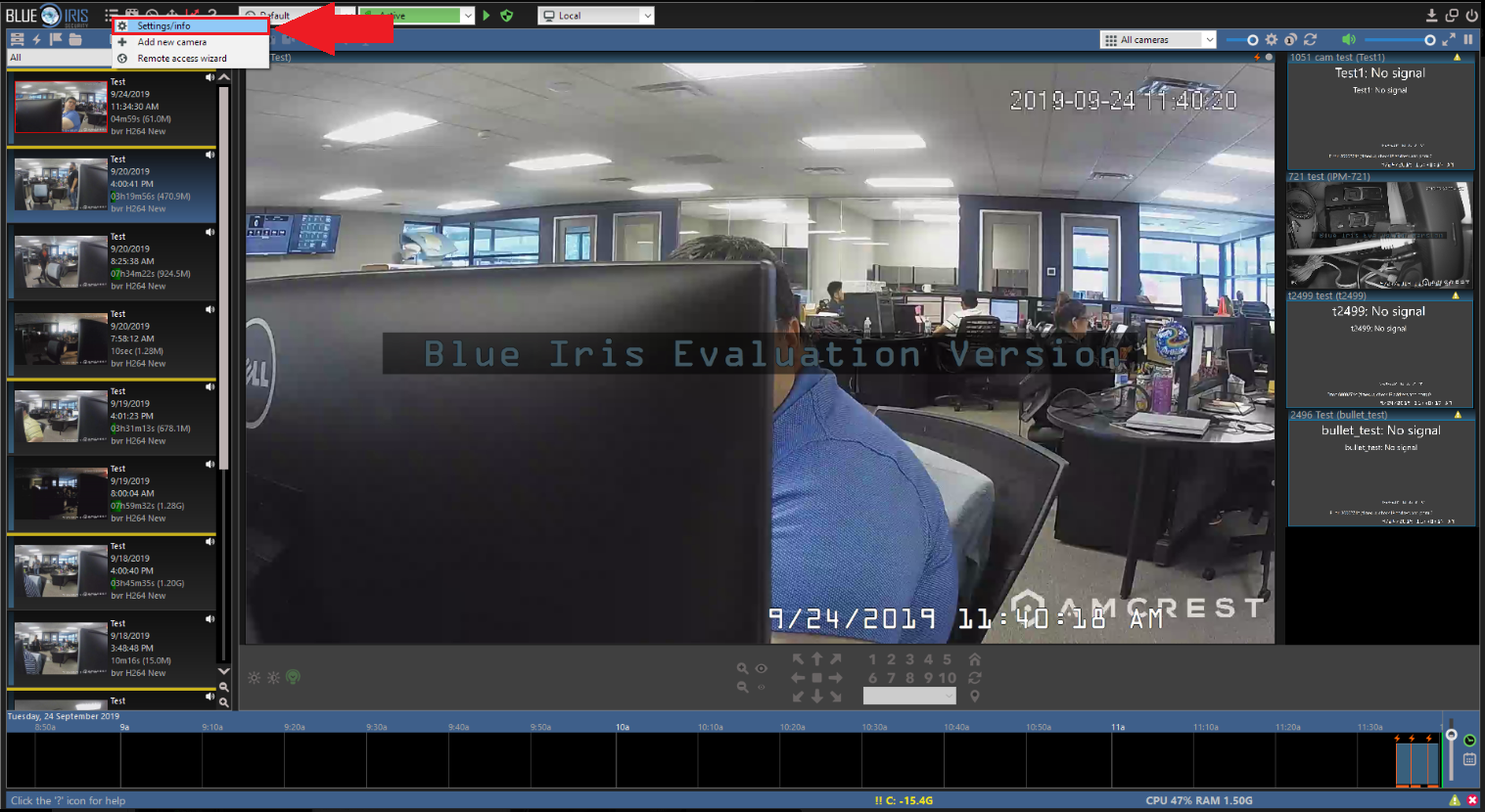 Step 2: In the About tab, click on the Register now option.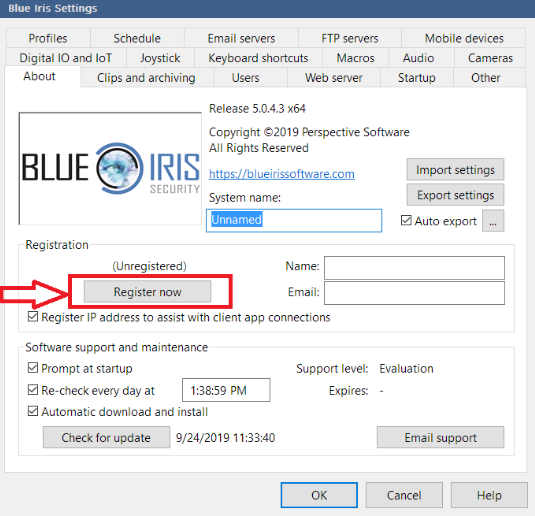 Step 3: In the Activation screen, click Next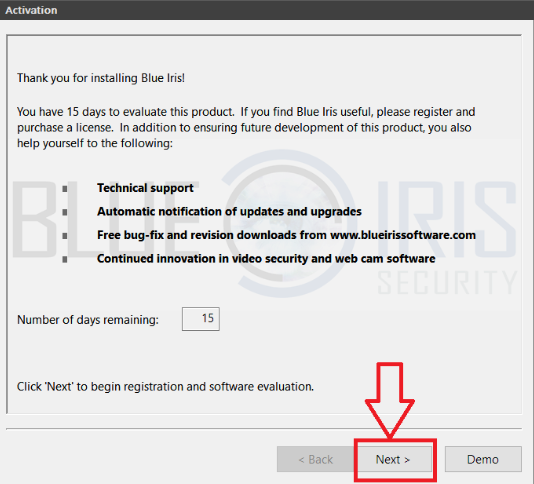 Step 4: Enter the Amcrest license number or key you have purchased into the activation box. Click Next to continue.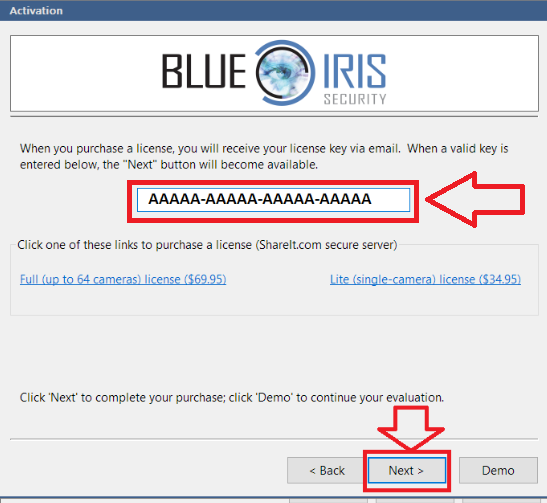 Step 5: Click Finish once the code has been activated.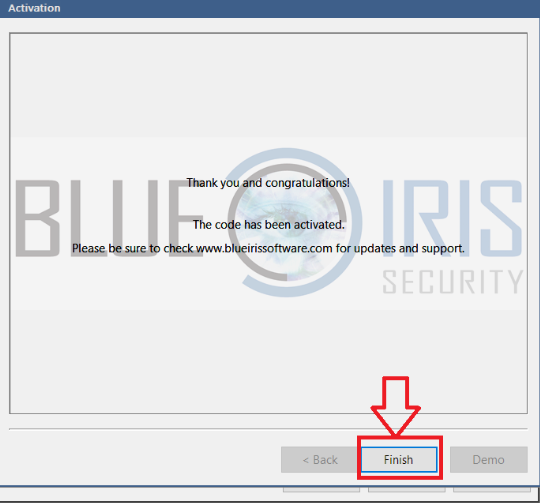 Step 5: The new license key has now been applied to your Blue Iris software. The information can be viewed in the License Key section of the menu. Click OK to continue.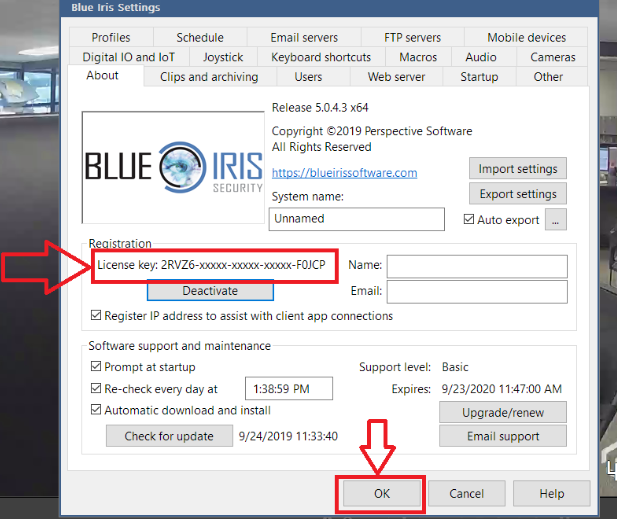 The "Evaluation Copy" overlay will be removed from the live view screen and your previous settings will be accessible throughout the software.