A hard drive can be installed if you want to be able to use the NVR to record and save footage. Having a hard drive allows you to configure and use the recording functionality of the device, including playing back previously recorded footage. Please make sure to disconnect the device from power before installing your hard drive.
A list of compatible hard drives can be found by clicking here. 
A hard drive used in this series NVR must not exceed 10TB (Terabytes). For more information on hard drive storage limitations please see requirements below:
To install your hard drive, the following is needed:    
A medium-sized (regular) Phillips-head screwdriver - not included
A hard drive - not included
Four hard drive fastening screws - included
Note: Before installing the hard drive, make sure the NVR is powered off with the power cable disconnected.      
Step 1: Loosen the screws of the upper cover and side panel.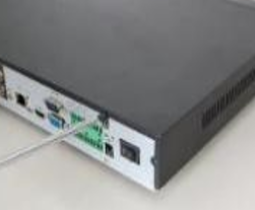 Step 2: Attach the included 4 HDD screws to the hard drive. (Only turn the screws a max of 3 times. Do not over tighten).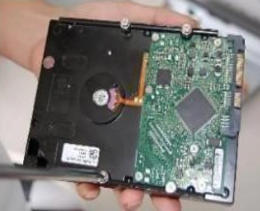 Step 3: Place the HDD in accordance with the four holes on the bottom of your device and slide the screws into place on the slotted surface.
Step 4: Flip the device upside down and secure the hard drive. Use a Phillips head screwdriver to secure the hard drive to the bottom of the device.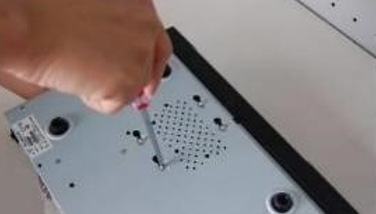 Step 5: Connect the hard drive cable and power cable to the motherboard. There are designated slots for these connections conveniently located on the motherboard. Once connected, connect each cable to its appropriate port on the back of the hard drive.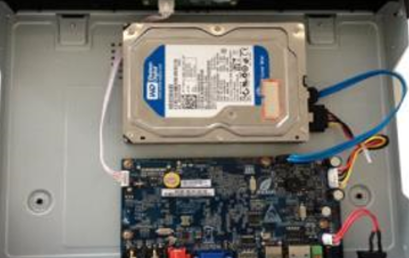 Step 6: Place the cover back onto the device in accordance with the its housing. Then use a Phillips head screw driver to secure the screws.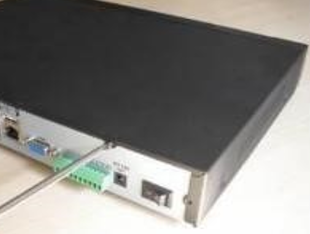 Once the hard drive is installed, apply power to your device, and allow the system to boot. If the device continues to beep there may be an error with the installation. Make sure your connections are tight and secure to the device. 
Having Troubles Reading the Hard Drive?