The ASH47-W comes equipped with two night vision modes; color night vision mode, which uses its onboard spotlights for night vision, or IR mode, which provides infrared (black/white) only night vision. By default, the camera will be set to Smart Night Vision mode, which will activate the IR LEDs once it gets dark, however, once motion is detected, the spotlights on the camera will illuminate switching the camera into color night vision until the event has been completed.
The night vision options on the camera can be adjusted using the Amcrest Smart Home app. For more information on how to switch night vision modes, please refer to the information provided below.
Step 1: Log into your Amcrest Smart Home and access your camera.
Step 2: Tap on the settings

icon.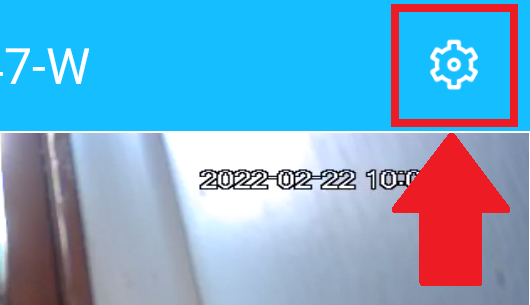 Step 3: Select Night Vision and tap Night Vision Mode.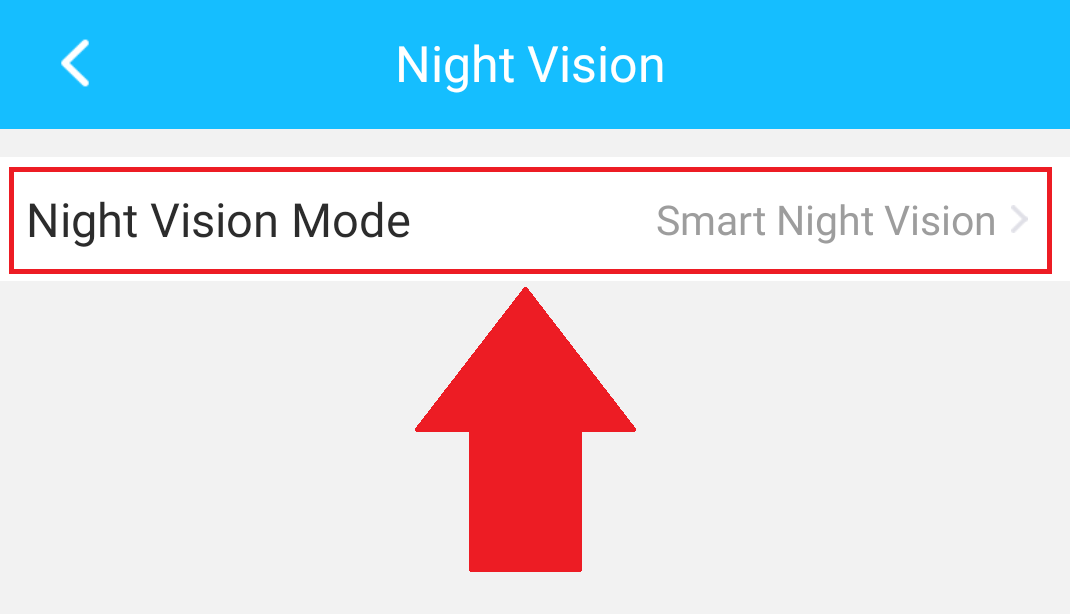 Step 4: Select a night vision mode provided in this menu. Descriptions of the different modes will be provided in the interface.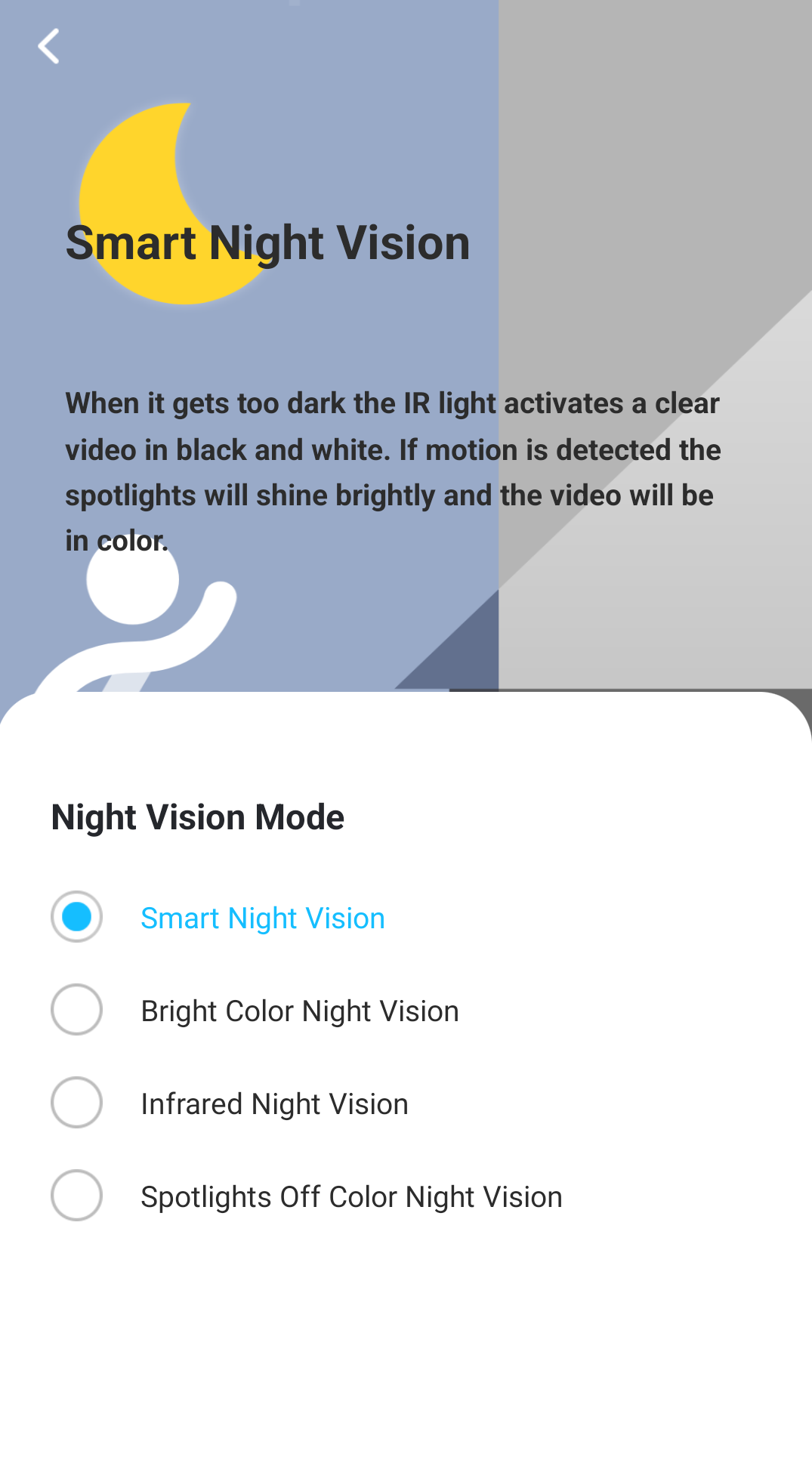 Step 5: Tap Complete to save the configuration.