The ASH47-W has 2 methods of setup, you can set the camera up using Wi-Fi (which is recommended) or directly using an Ethernet connection. Please note, Both setup methods cannot be used simultaneously. There is not an Ethernet WIFIsetup option available for Amcrest Smart Home devices. This article will detail how to set up the camera using the Wi-Fi-only method. For more information on how to set up the camera using an Ethernet Only connection, click here.
Note: It is advised to connect your camera to your network first before physically installing it to an installation surface as the QR code is found on top of the camera where the installation bracket goes.
Before setting up the camera on any other platform, such as the Amcrest View Pro app or an NVR, the device must be connected to the Amcrest Smart Home app first. For more information on how to set up your camera on the Amcrest Smart Home app, please refer to the information provided below.
Note: Please ensure your mobile device and camera are connected to the same network before proceeding.
Setting Up Your Camera Using the Wi-Fi Method (Recommended)
Step 1: Open the Amcrest Smart Home app and tap on "Register" to register an account (if you have not already done so). After registering an account, log into the app and tap on "Add Device".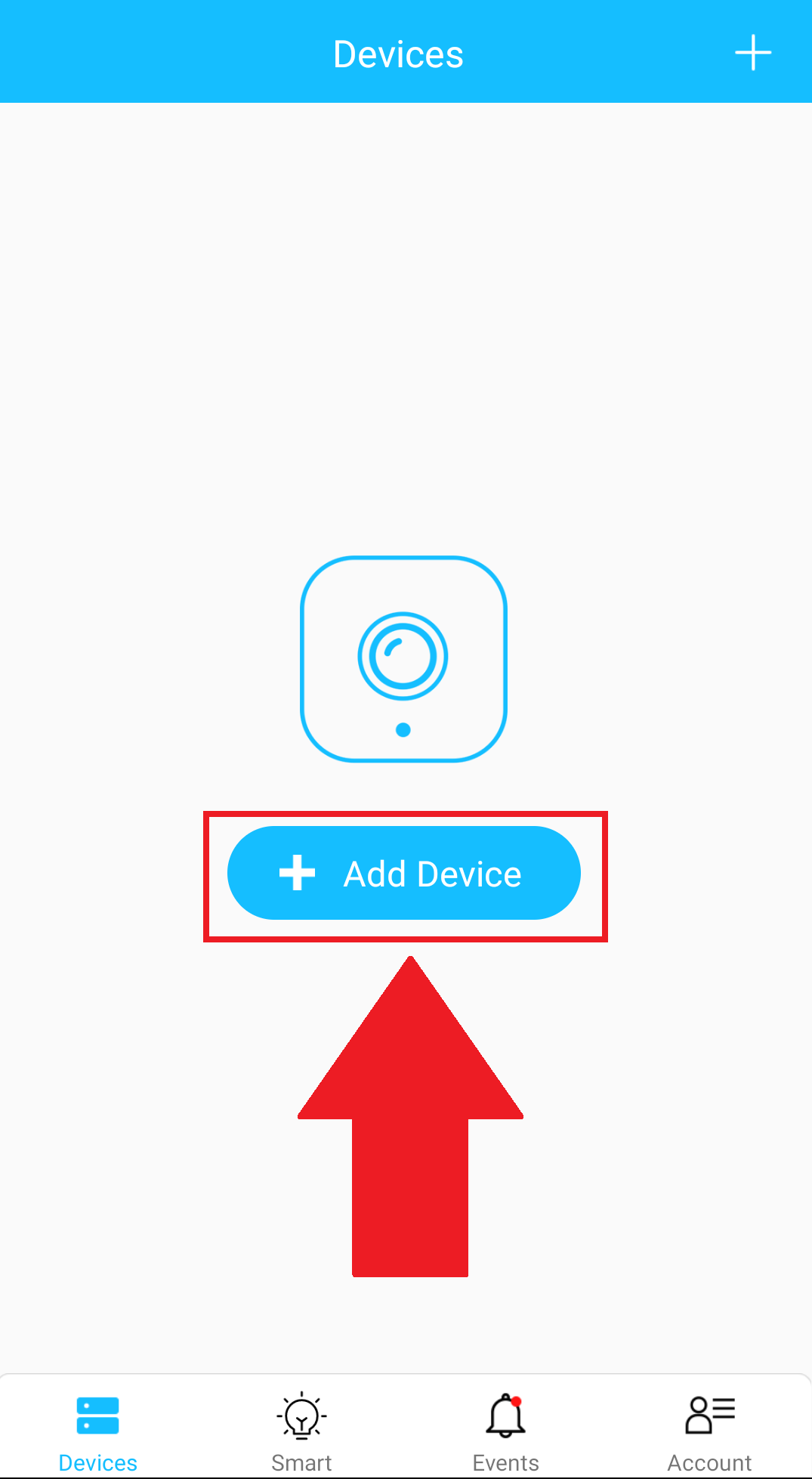 Step 2: Scan the QR code located at the top of your camera. If you are unable to scan the QR code you can manually enter the serial number by tapping "Manually enter SN".
Step 3: Tap on Wi-Fi Setup.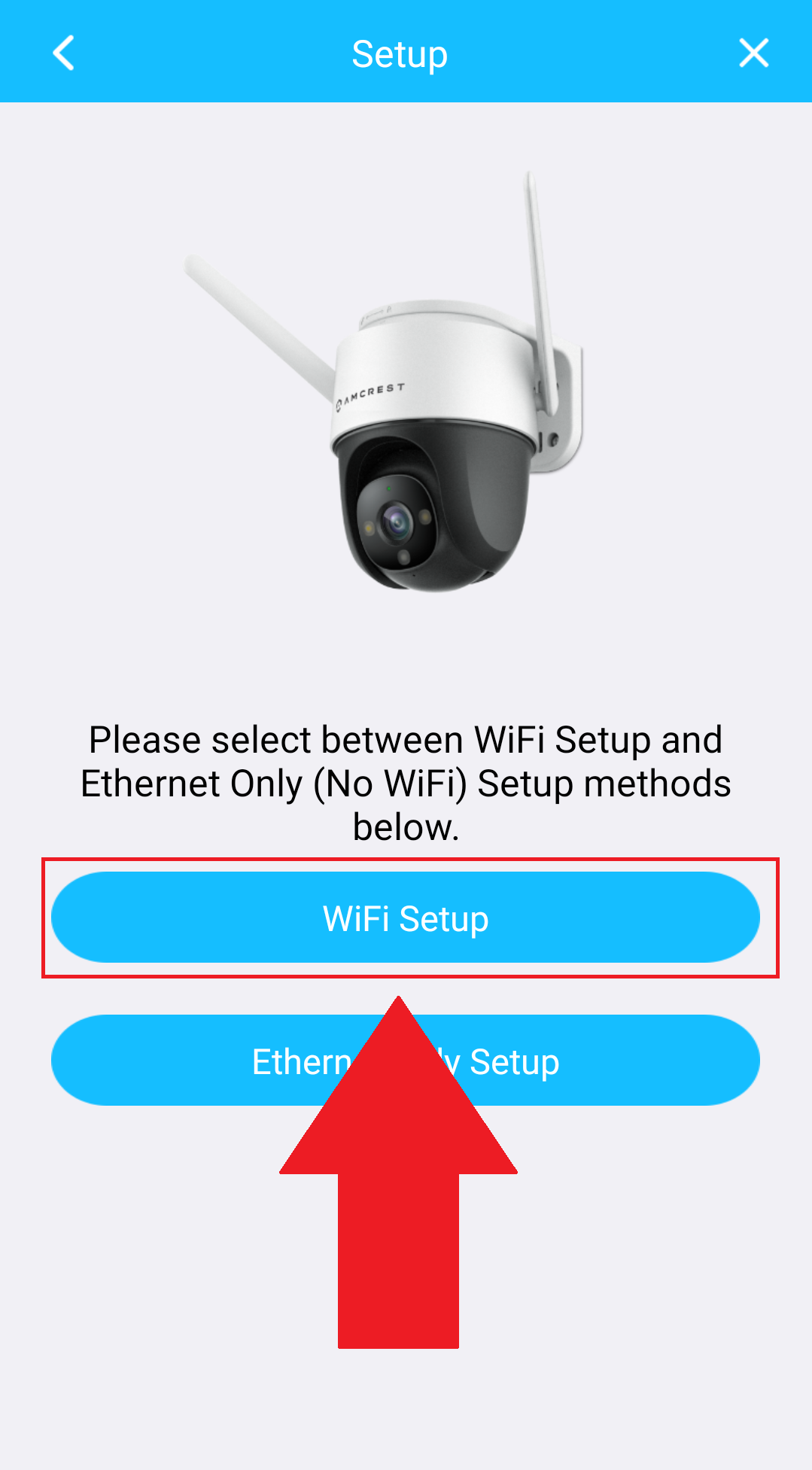 Note: The camera is only compatible with a 2.4GHz band, it will not connect to a 5GHz network.
Step 4: Tap Next to continue.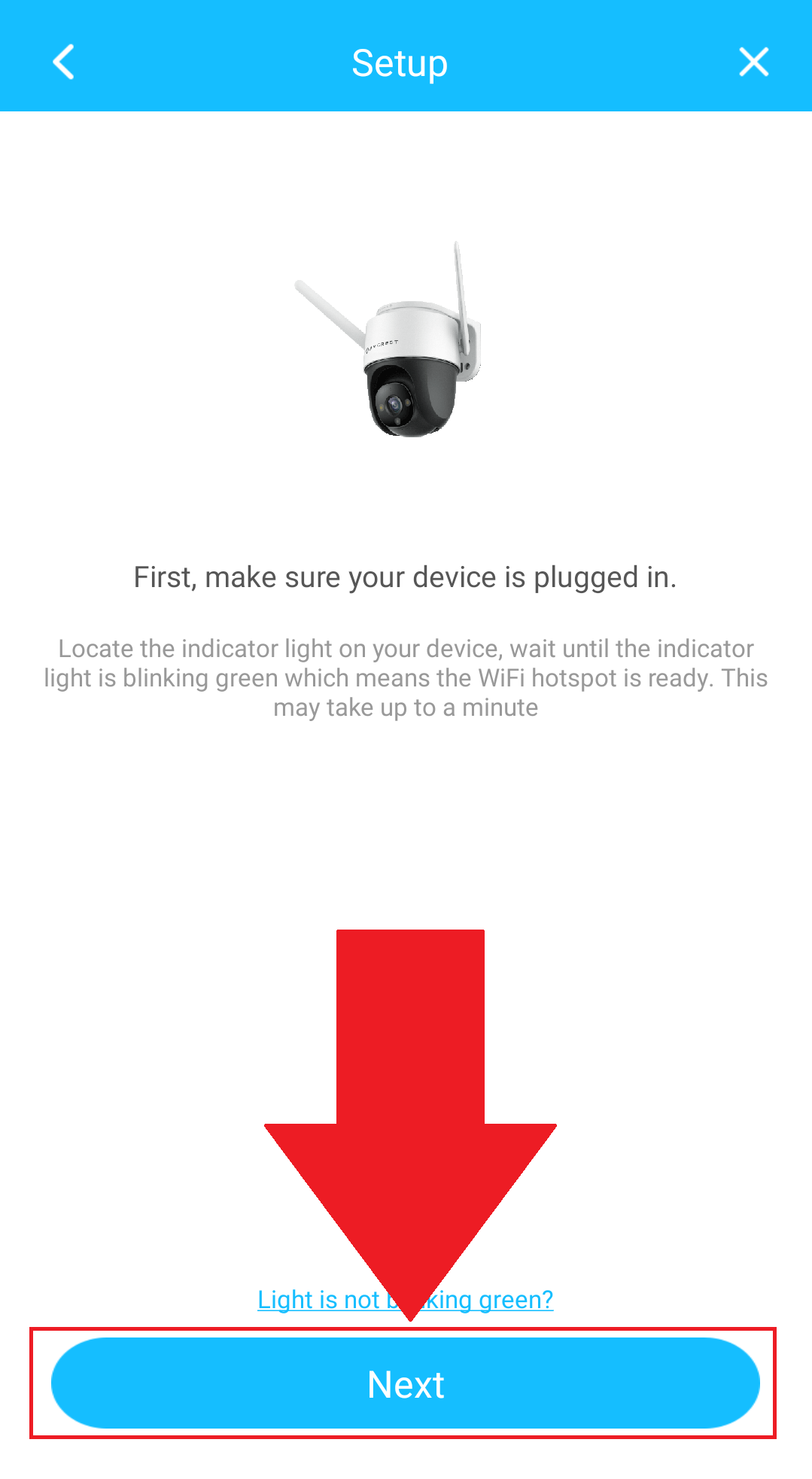 Step 5: The app will need to connect to a temporary hotspot to connect to your WIFI network. Connect to the hotspot. Once connected, enter a password for the device. A recovery email can be set for password recovery if needed. Tap OK to continue.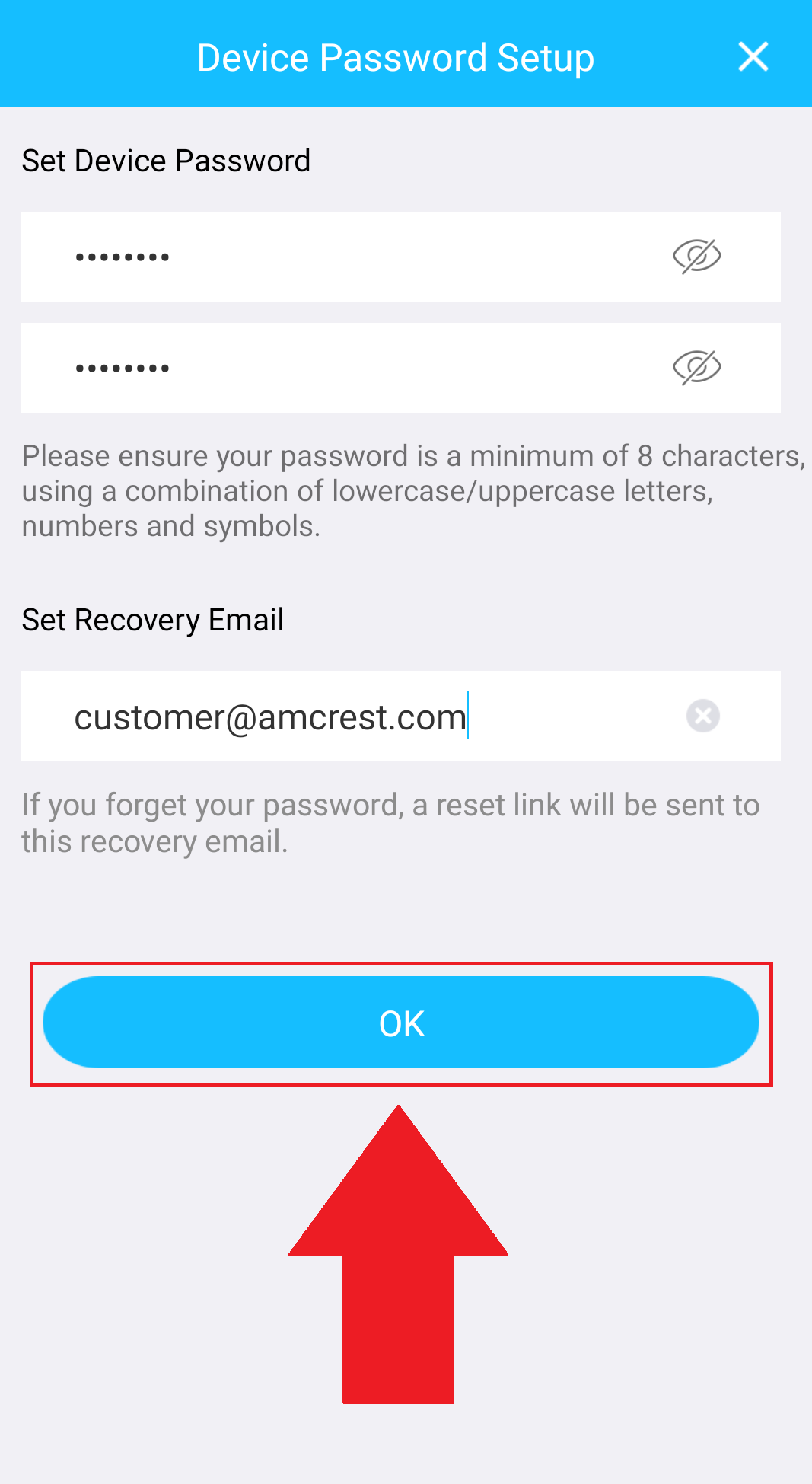 Step 6: Choose your WIFI network from the WIFI list and enter the password for your WIFI network and tap "Connect". Once connected, the camera will audibly state, "successfully connected to network" and the LED indicator on the front of the camera will remain solid. Tap Next to continue.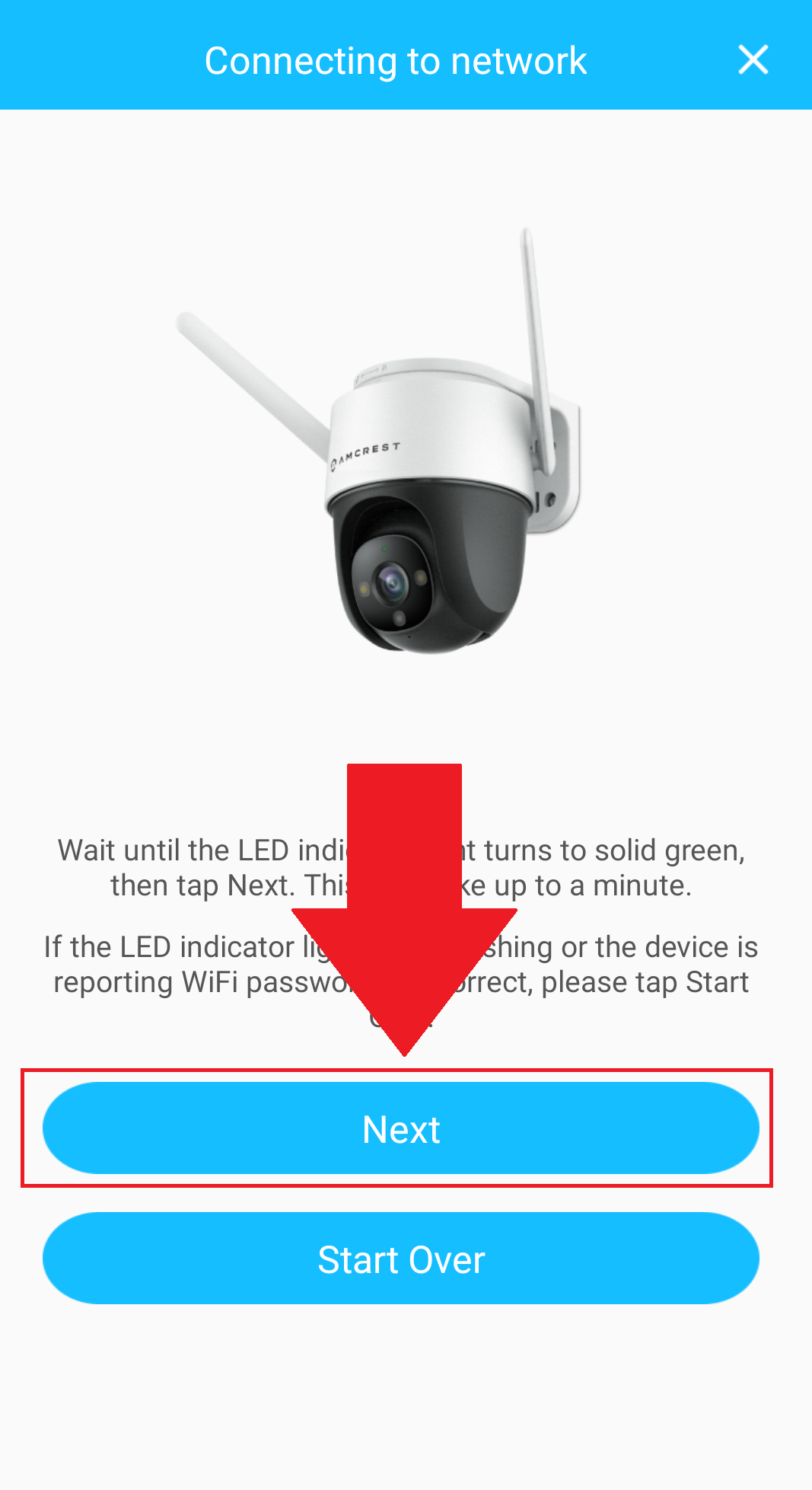 Note: If the LED is still flashing or the device is reporting "WIFI password is incorrect", please tap "Start Over" to repeat the WIFI Setup process.
Step 7: Enter a name for the device and verify the time zone information. Tap Start Live View to view your camera.