By default, motion detection is automatically enabled on all Amcrest Smart Home devices. Motion detection will detect all objects in view of the camera. For a detailed overview of motion detection and the features included in the Amcrest Smart Home app, click here.
If the motion detection events are becoming too extensive even after adjusting the sensitivity, etc. there is a filter option provided called Human Detection that allows the doorbell to only send motion notifications if a human figure is detected. This is useful to avoid false alerts front unwanted objects such as trees, birds, cars, or any other unwanted objects. Human detection can be used without having to enable the motion detection toggle switch.
To use human detection only, disable the motion detection toggle switch in the motion detection menu and ensure the human detection toggle switch is enabled.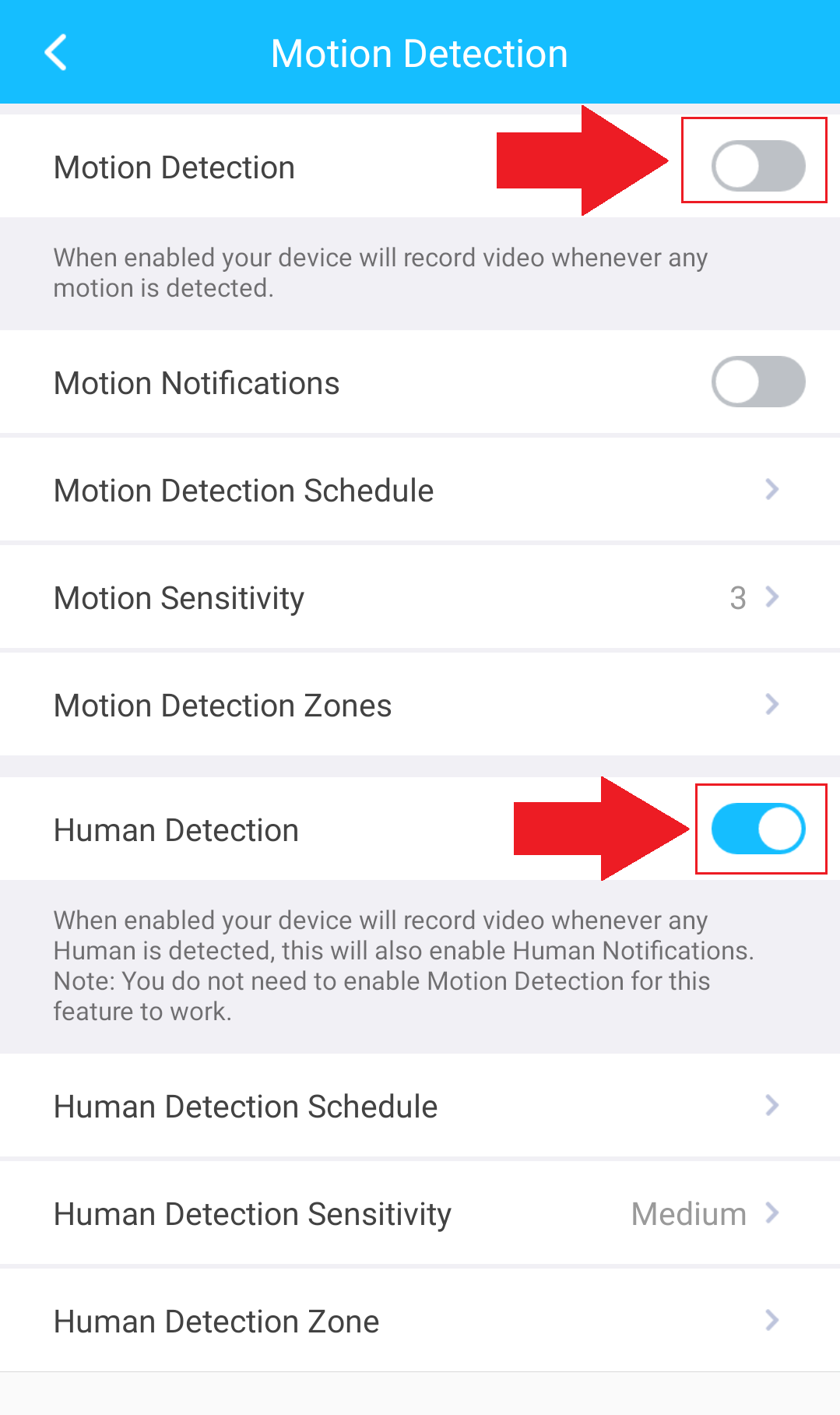 The device will now only record video and send notifications if a human is detected. Please note, you can adjust the sensitivity and area of the detection zone as well as set a human detection schedule, however, it is highly recommended to leave these settings as default. For more information on these options, click here.