Amcrest Smart Home cameras have a variety of storage types that are supported such as Amcrest Smart Home Cloud, MicroSD cards, and NAS (Network Attached Storage). In this article we will demonstrate how to set the camera up on QNAP and Synology.
For more information on compatible devices for QNAP, click here.
For more information on compatible devices for Synology, click here.
Note: The device must be setup first on the Amcrest Smart Home app before it can be connected to a NAS. Please note, the device, NAS and computer you are using must be on the same network segment. For more information on how to setup the device on in the Amcrest Smart Home app, please refer to the quick start guide provided with your device.
Step 1: Launch Surveillance Station and Click IP Camera.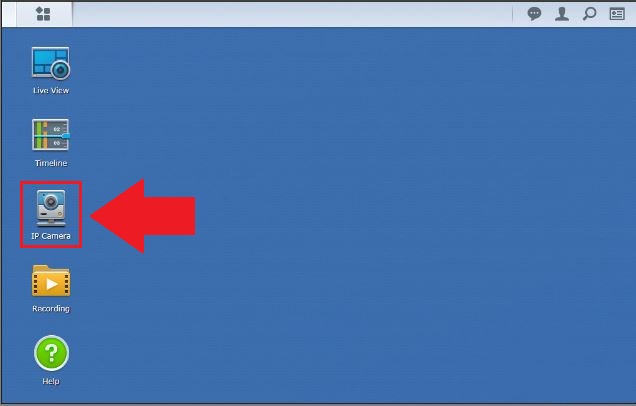 Note: You can also access this option by launching Surveillance Station and going to Main Menu > IP camera.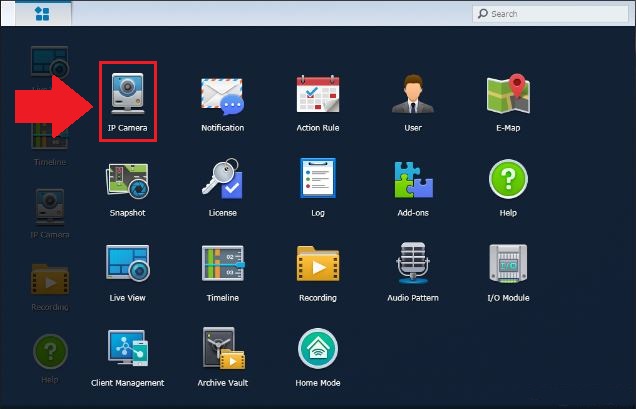 Step 2: Add the camera.
To add a camera to Surveillance Station, choose one of the following options:
If there are no already connected cameras, click the

Add

in the dialogue box to activate

Add Camera Wizard.
In the top left corner, click

Add

>

Add Camera

to activate

Add Camera Wizard.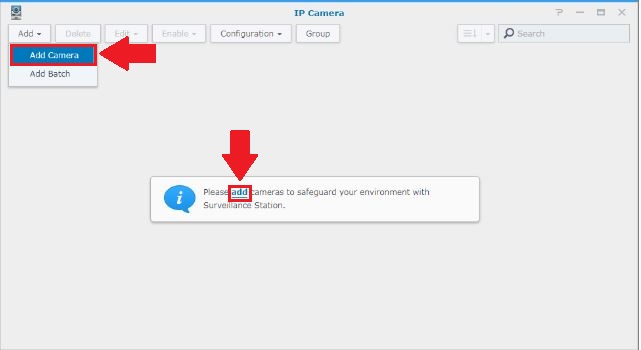 Step 3: Setting up the camera.
In Add Camera Wizard, choose between Complete Setup or Quick Setup. While Complete Setup allows you to configure device information, video settings, recording settings, and schedule settings, when you select Quick Setup you only need to set necessary device information. You can edit advanced settings in Advanced later. Click Quick Setup and click Next to continue.
Step 4: Setup the camera information.
Under Information, click the search icon to the right of IP address to open the Camera search result window.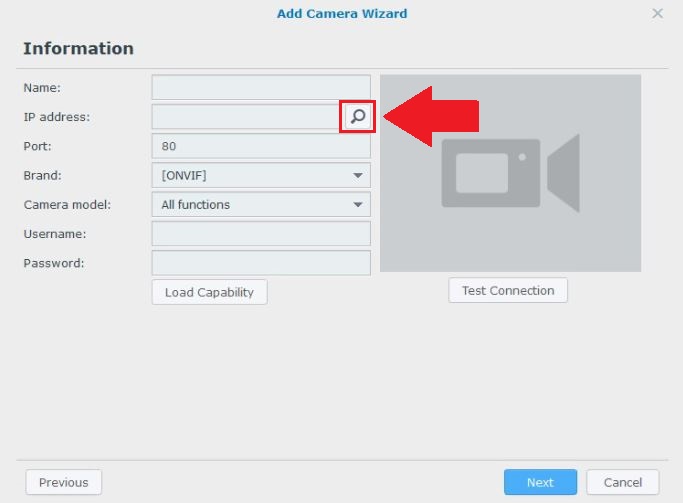 Surveillance Station will automatically search for the device. Click on the General Interface (ONVIF) tab and select the device from the interface. Click OK.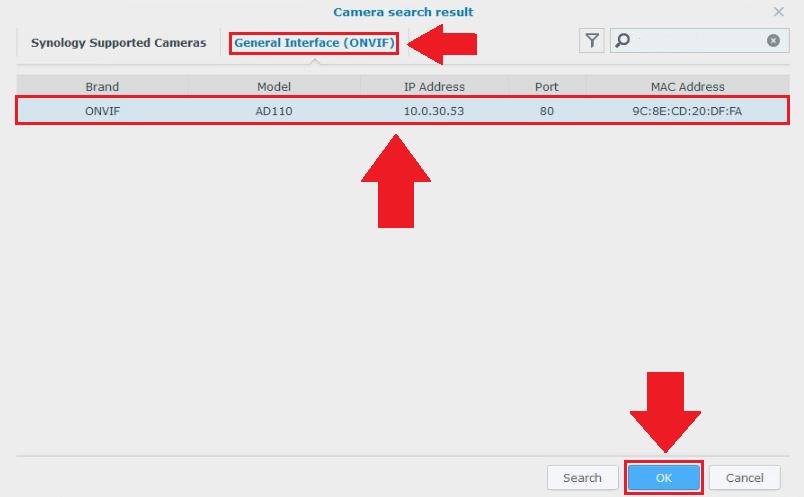 Click on the Brand drop down menu and select Amcrest.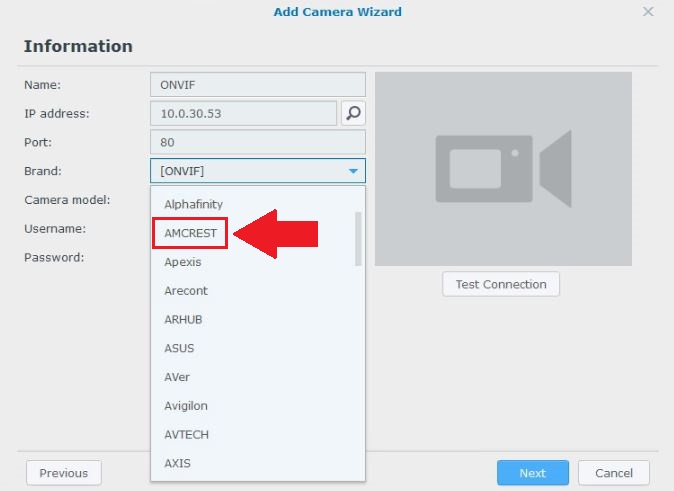 In the Camera model field, enter the model number of the device being added.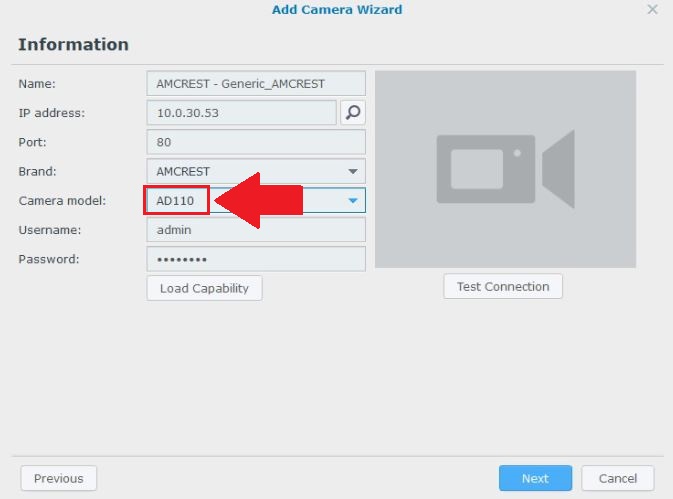 The camera's information will be imported into the interface. Enter a name for the device as well as the username and password. Click Next to continue.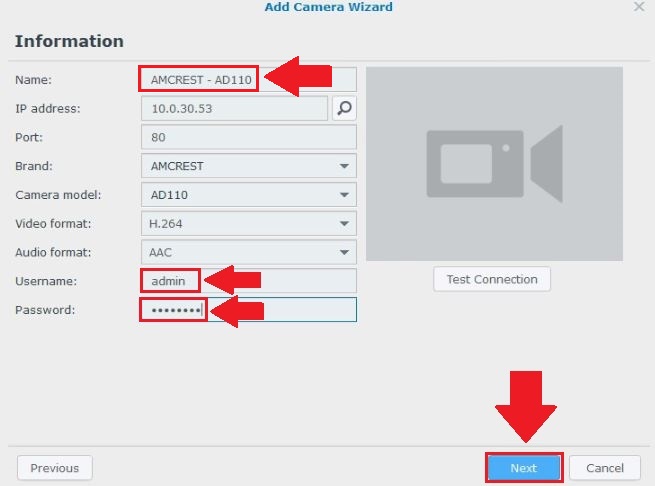 The device's information will be displayed and the setup will be complete. Click on Finish.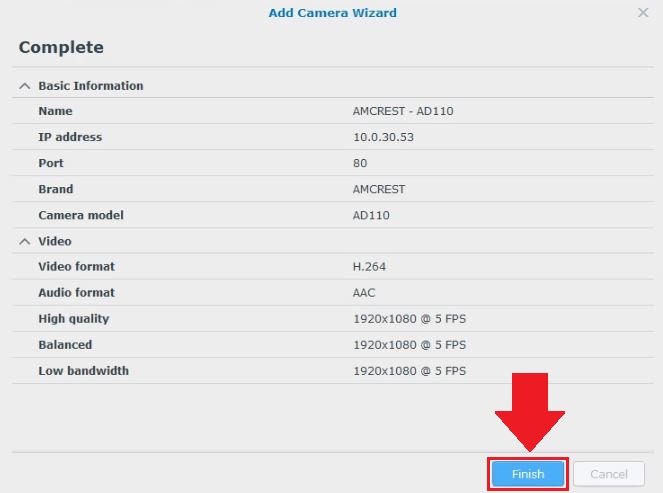 The device has been added to the NAS. To preview the device, hover the mouse of the device and click the play button. A preview of the camera will be shown.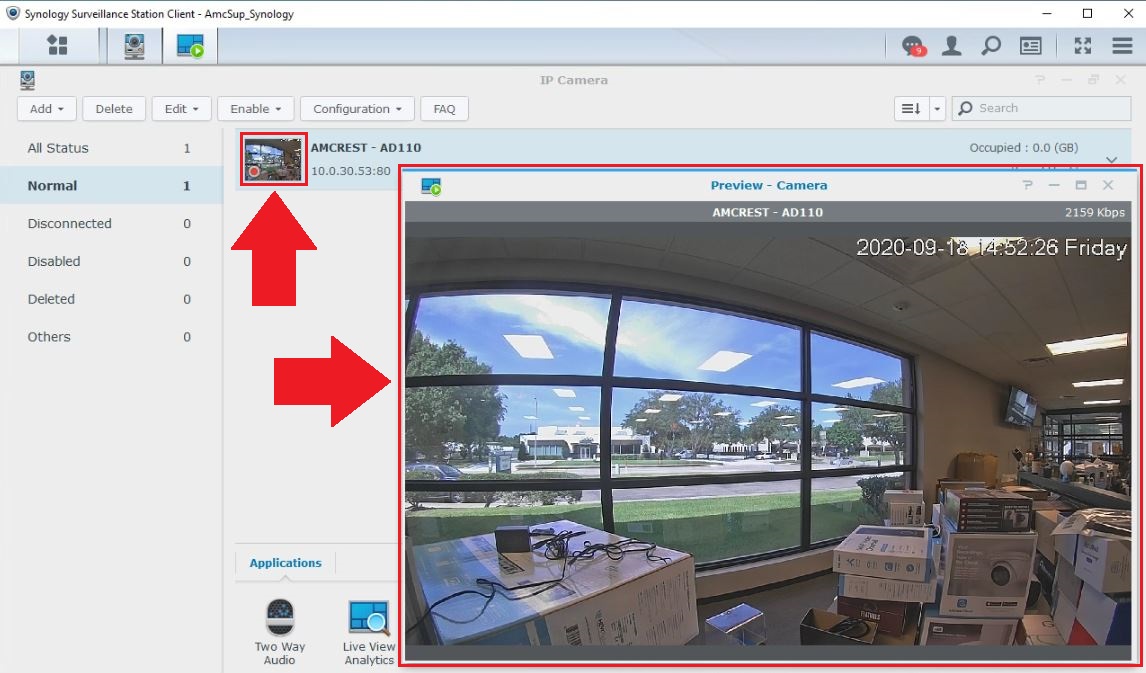 Please note, a red dot will be displayed indicating that the device is properly recording to the NAS.