How to Setup Using an Ethernet Only Connection (ASH42)
The Wi-Fi setup method is the preferred setup method for your device. However, if is not an option the camera can also be setup using a direct connection with an Ethernet cable. Please note, the camera can only be setup on either a Wi-Fi only connection or an Ethernet only connection. For more information on how to setup your camera using a Wi-Fi connection, click here.
Please ensure the device is connected to the same network segment as your mobile device with an Ethernet cable and the device is powered on using a power supply. This is not a power over Ethernet (PoE) device and will require a 12V, 2.0A connection to function. Please use only applicable voltage when powering the camera. Any excessive voltage could damage the integrity of the camera.
For more information on how to setup your camera using an Ethernet Only connection please refer to the information provided below.
Step 1: Log in and click on "Add Device".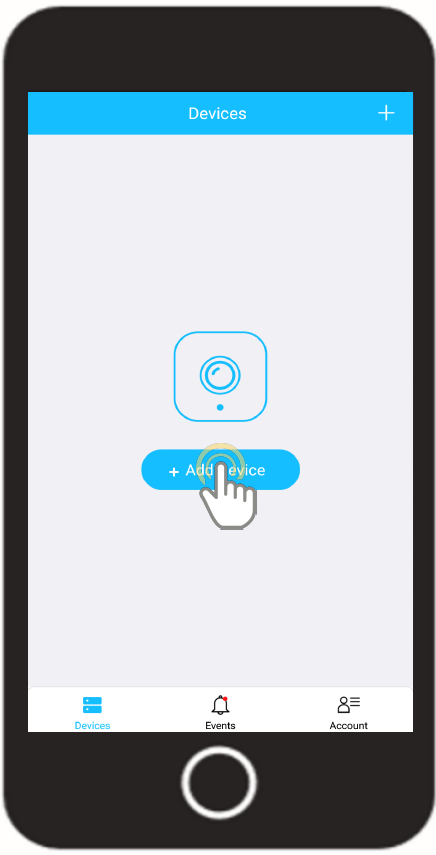 Step 2: Scan the QR Code on your device or manually enter the serial number for the device by tapping "Manually enter S/N". The serial number can be found on the serial tag located on the camera.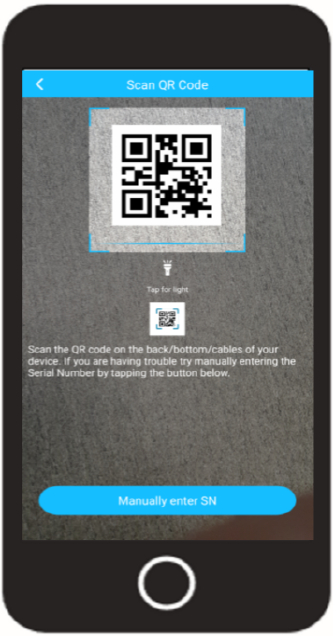 Step 3: Tap Ethernet Only Setup.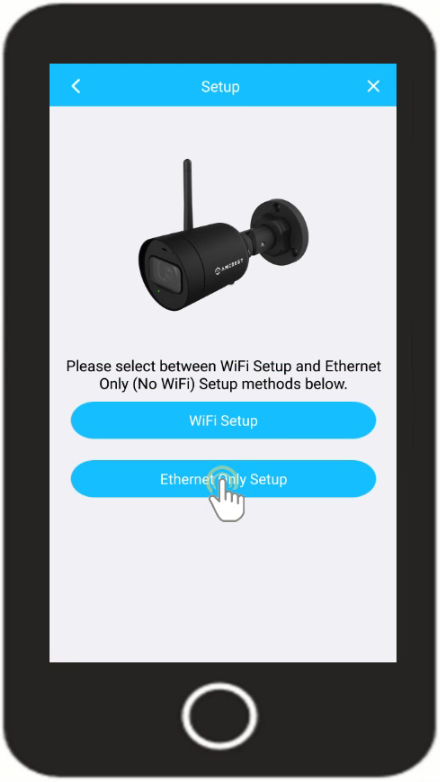 Step 4: Type in a password you would like to use and confirm it. Please use a combination of letters, numbers, and symbols between 8- 32 characters long when setting up a password. Tap "OK" to continue.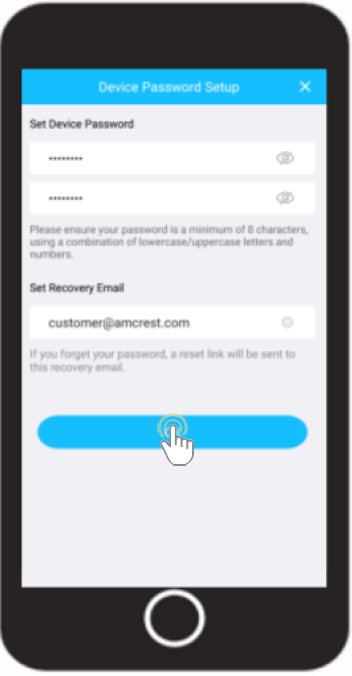 Step 5: The LED on the front of camera will turn solid green when connected. If it does not turn solid, tap on "Start Over" to try again. Tap "Next" to continue.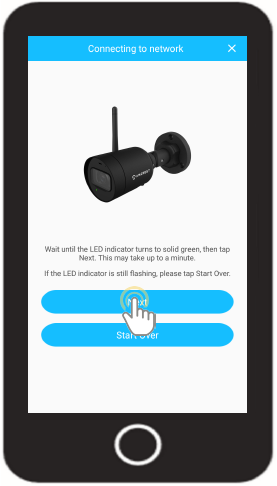 Step 6: Rename your device. A few examples are provided such as, Front Door, Storage Room, Office, etc. Tap "Save" to continue.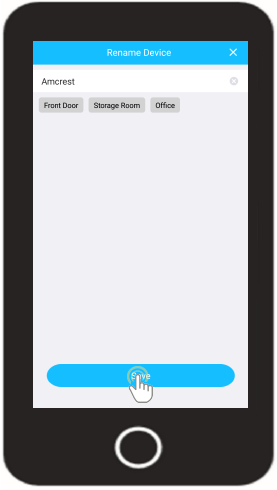 Step 7: Set "Time Zone" to your current time zone and set "DST" (Daylight Savings Time) settings if applicable. Tap "Next" to continue.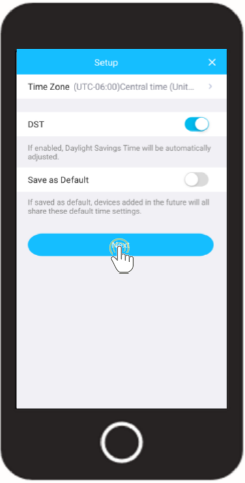 Step 8: Tap Start Live View to view the live feed.