Performing a factory reset on your doorbell will reset the device back to its original default settings. For more information on how to factory reset your doorbell, please refer to the information provided below:
Note: It is highly recommended to delete your device from your Amcrest Smart Home account before performing a factory reset. For more information on how to delete a device from your account, click here
Step 1: Remove the front face plate and the protective face plate of the doorbell and locate the reset button on the side of the device.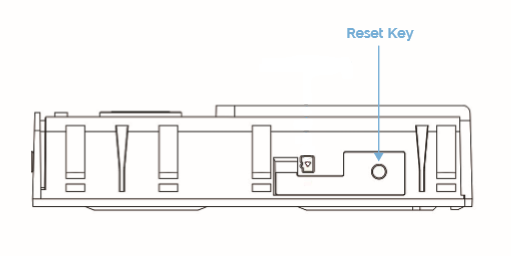 Step 2: Press and hold the reset button until the device prompts you that it is hard resetting.
Step 3: Let go of the reset button. The LED indicator on the front of the doorbell will begin to flash blue. Allow the device to reset for roughly 1 - 2 minutes,
Your doorbell has now been successfully reset to its original factory settings. The admin username and password for the doorbell has been reset to admin.