How to Change Your GPS Subscription
Changes or updates to your Amcrest GPS subscription can only be done via the Amcrest GPS web portal via a web browser. To begin, access your Amcrest GPS tracking subscription at amcrestgpstracker.com
For more information on how to change your Amcrest GPS subscription, please refer to the information below.
Step 1: Using a web browser on your computer go to amcrestgpstracker.com and log into your Amcrest GPS account.
Step 2: Click on the setting menu icon (

) located in the upper left corner of the screen.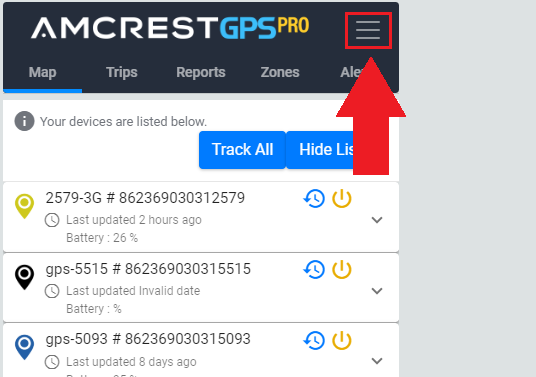 Step 3: Click on Update Subscription Plan.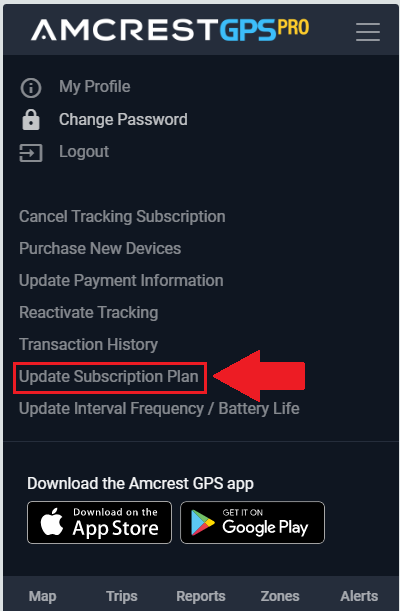 Step 4: Select the IMEI number of the device you would like to update and click Continue.

Step 5: Click on the Select Plan drop box and select which subscription plan you would like for your GPS.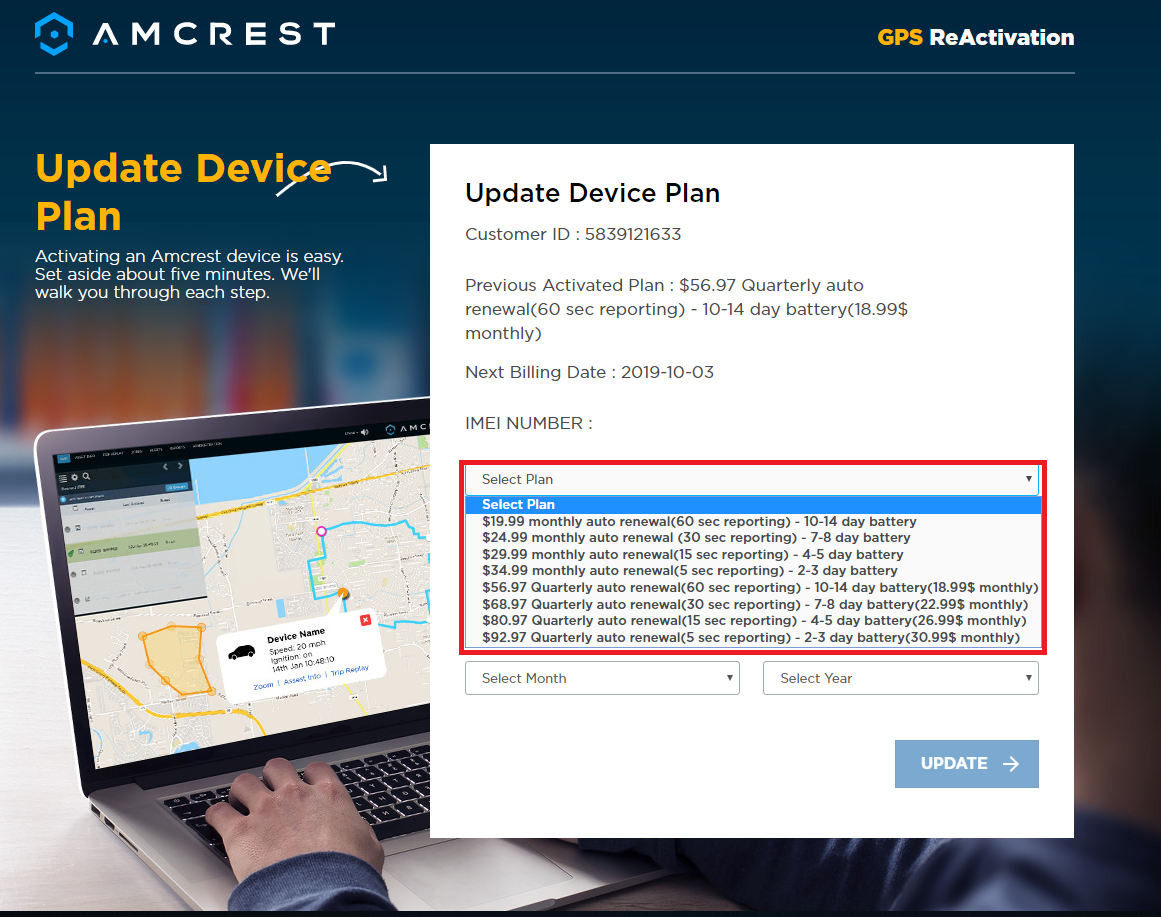 Step 6: Enter your name and credit card information into the required fields and click on Update to complete the change.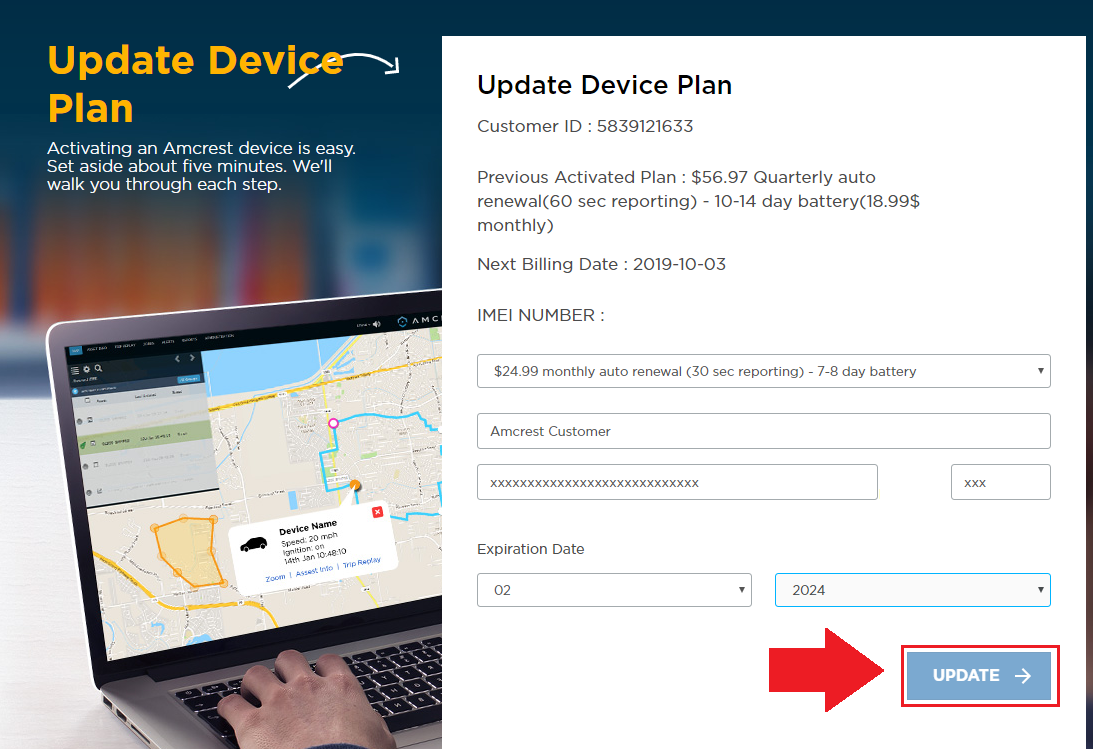 When you have completed entering your credit card information , click on the Update button. Once the payment processes your GPS subscription will be updated.