How to Adjust Battery Level Notification Percentage
By default, the Amcrest GPS tracker is set to send low battery notifications when the battery reaches on or below 20%. However, this can be adjusted between 0% and 100% by the user using the Amcrest GPS web portal. For more information on how to perform this procedure, follow the instructions provided below. 
Step 1: Using a web browser, visit amcrestgps.net and log into your GPS account. 
Step 2: Choose your device from the device list and click on Settings.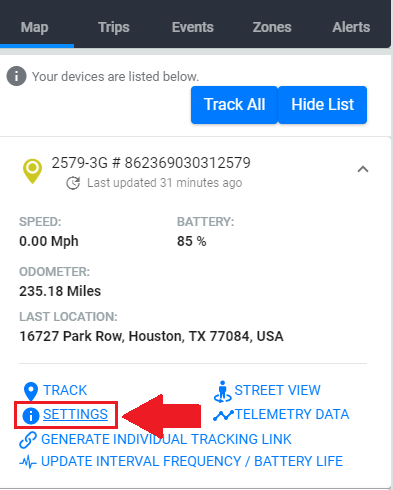 Step 3: In the Settings menu, locate the Battery % Alert slider and adjust the battery level percentage according to your preference.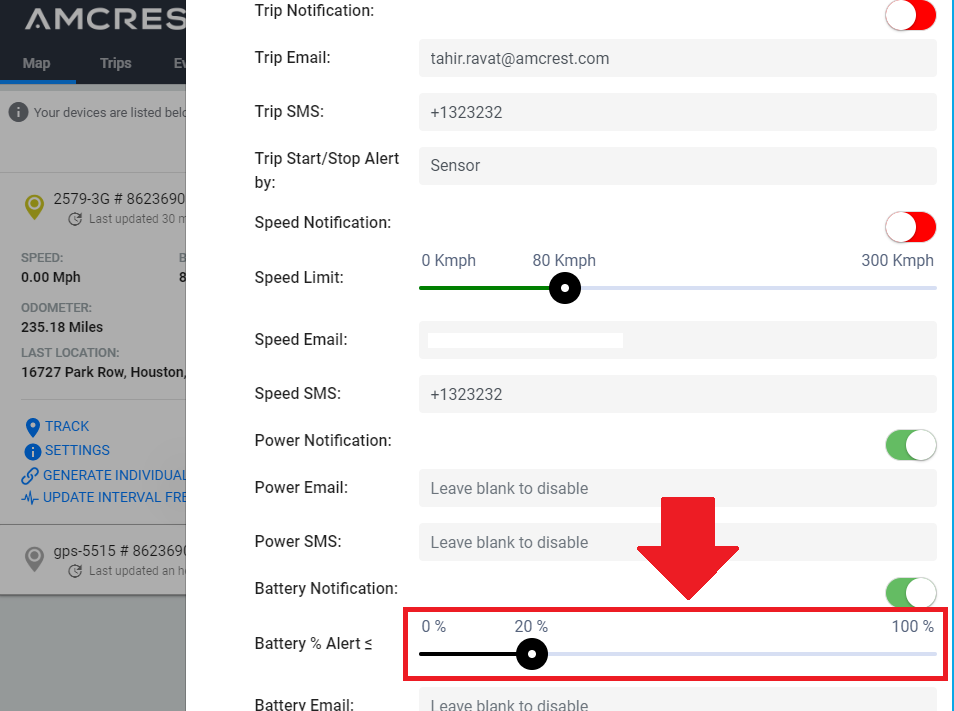 Step 4: Scroll down to the bottom of the settings menu and click on Save to save the settings to your device.