How To Setup FTP Using an NVR
Amcrest NVRs support File Transfer Protocol or "FTP" which is a standard network protocol used for the transfer of computer files between a client and server on a computer network. FTP can be set up for each channel directly from your NVR and will store events to a selected user interface or FTP client. For more information on how to set up FTP on your NVR please refer to the information provided below.
Step 1: Log into your NVR using your login credentials.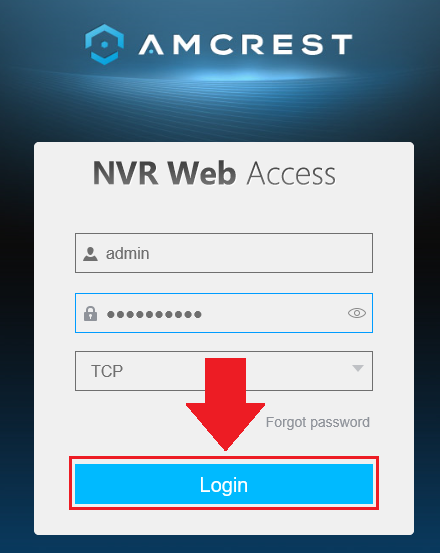 Note: In this example, we are using the web user interface (web UI) for the NVR via a web browser. The same steps will apply when accessing your NVR directly as well. For more information on how to access the web UI for your NVR on your computer click here
Step 2: On the main menu, click on Management and then click on Storage.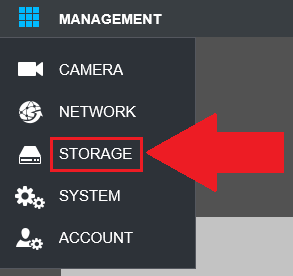 Step 3: In the Storage menu, click on the FTP option. Make sure to click on the "Enable" checkbox to enable FTP.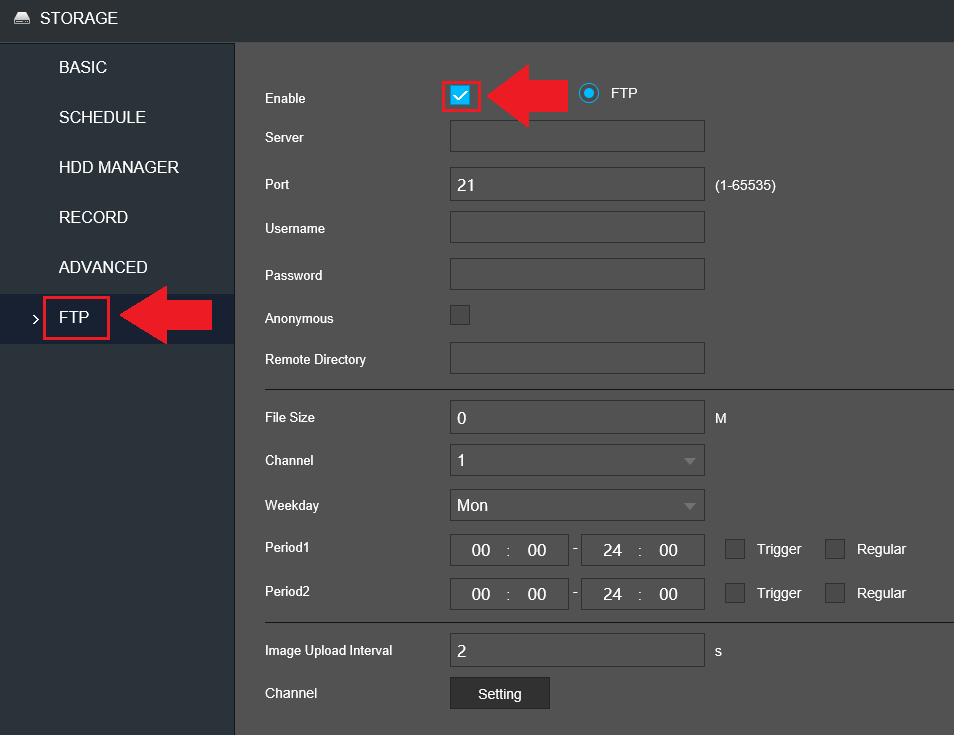 Step 4: Type in the Server IP for your FTP server into the Server IP field. Leave the Port as 21 and enter the Username and Password for your FTP. In the Remote Directory field, type in the folder name you would like the files to be retained. Make sure to enable the Trigger (Motion Detection) checkbox if you want motion events retained and "Regular" if you want general (24/7) recordings retained. Both can be enabled at the same time for 24/7 coverage. Click Test to test the connection and Save when complete.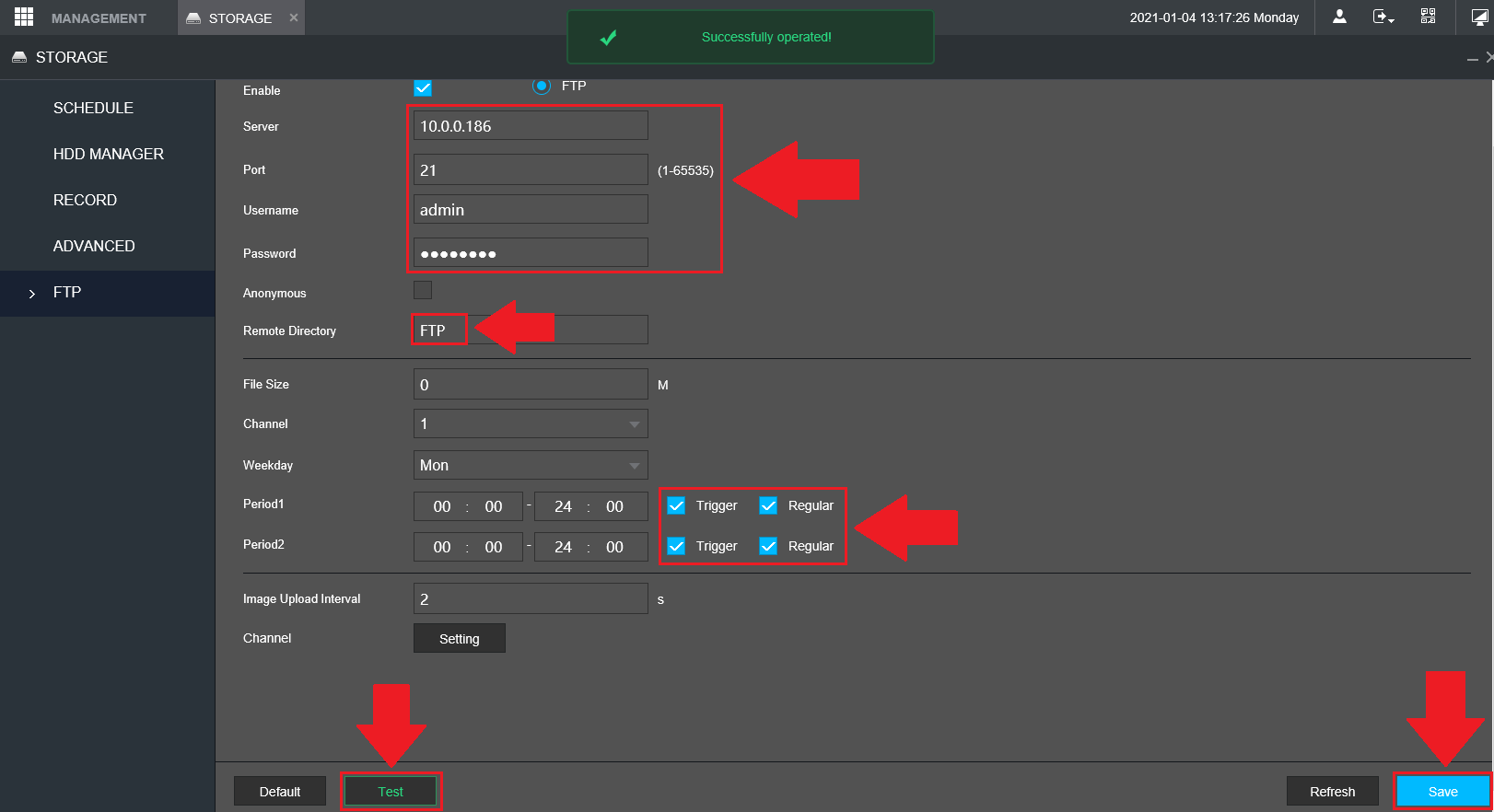 Additionally, you can set schedules as well for your recordings from the FTP menu. Click on the Weekday tab to choose which day of the week you would like your schedule to apply. If you would like to have your schedule apply to all days of the week select "All" from the dropdown menu.
By default, the times will be set to 24hrs however this can be modified to your preference in the Time Period field.
Step 5: It is recommended to adjust the File Length you would like for your videos. It will be set to 0 minutes by default. If you want to retain a certain length of the video per file please adjust to a number higher than 1. Click Save when complete.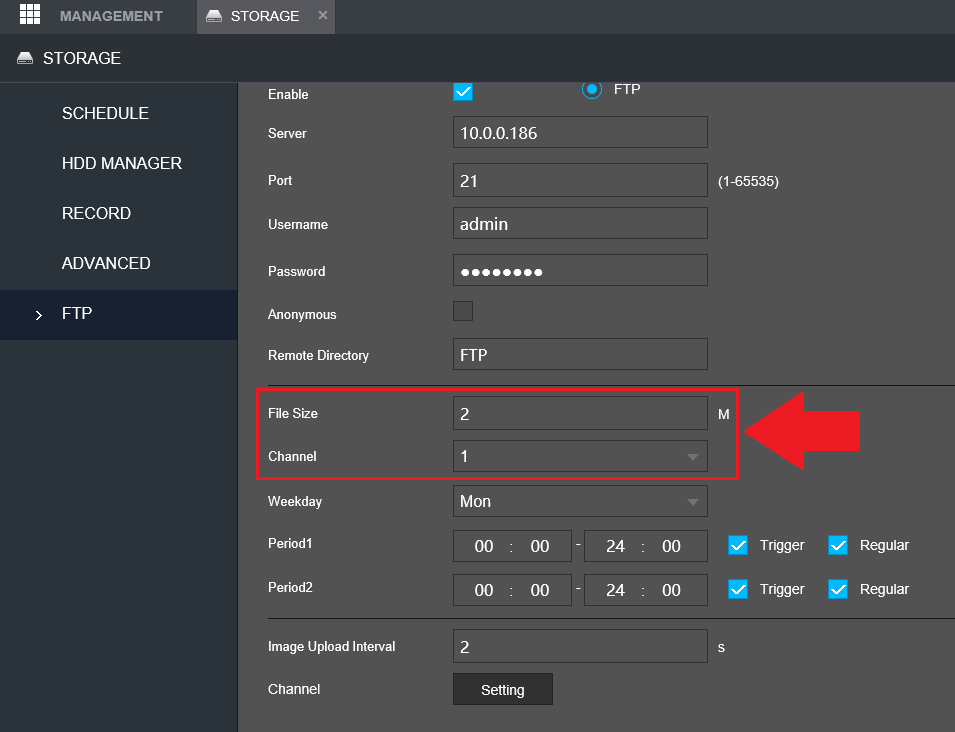 Step 6: Once the connection has been made and verified, navigate to your FTP server and access the remote directory folder you have created and verify the files are saving and can be viewed on your FTP server properly.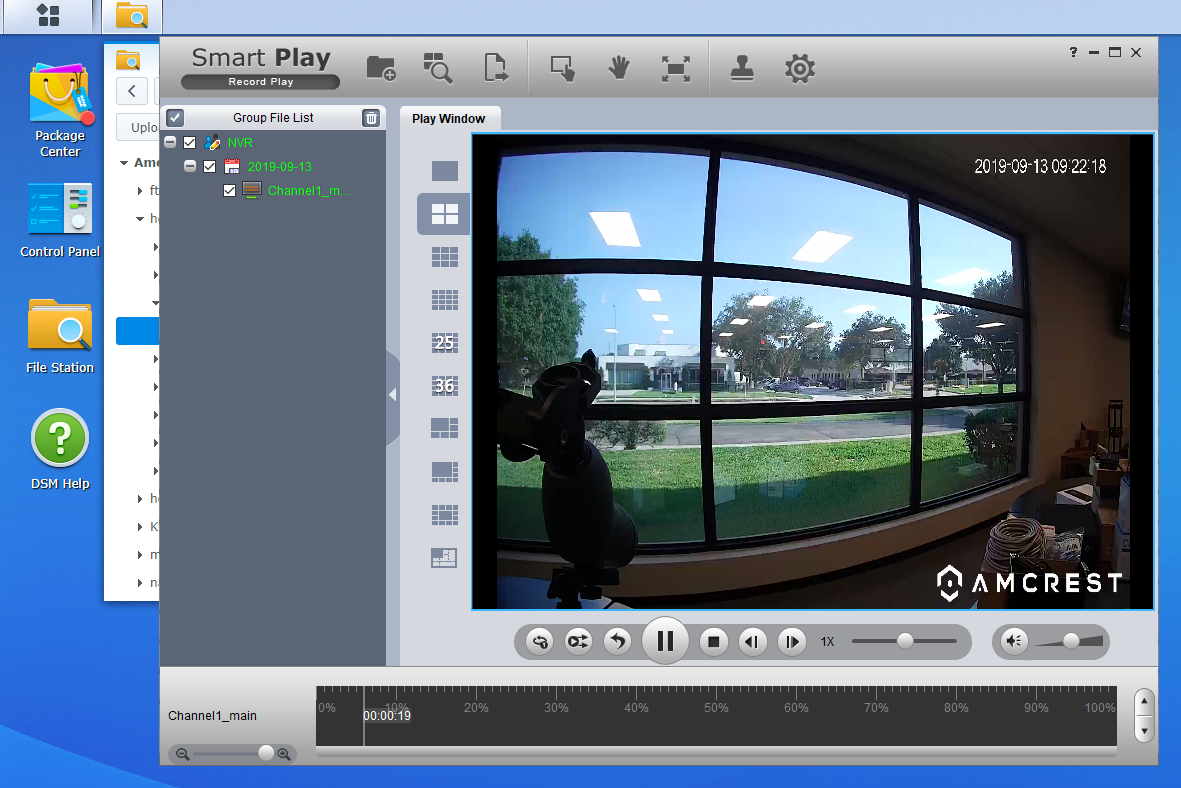 Most files will be saved as .dav files by default however can be downloaded and played using the Amcrest Smart Play app. To get the free Amcrest Smart Play app, click here.