If seen as a vulnerability for any reason, anonymous login credentials can be disabled via the web UI. For more information on how to access the web UI for your device click here.
Step 1: Log in to the web UI for your device on a computer.
Step 2: In the web UI, navigate to Setup>>System>>Manage Users

In the manager users field, you will notice a checkbox for Anonymous Login. If the checkbox is marked with a check then anonymous login is enabled.
Step 4: To disable this option on your device, simply click on the checkbox for anonymous login and click Save.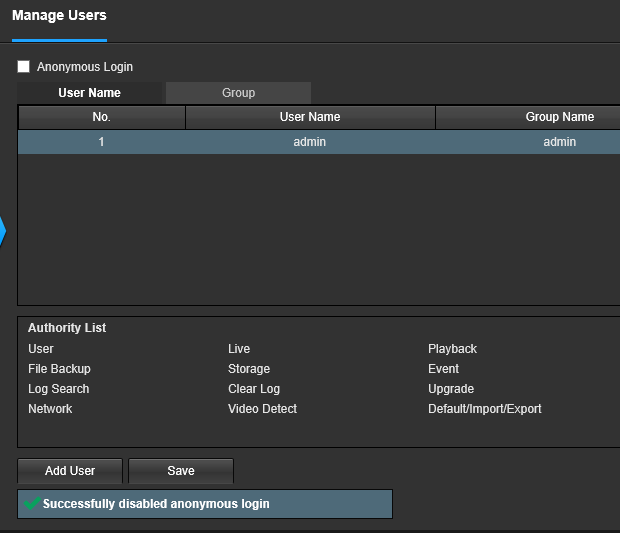 The anonymous login option has now been disabled on your device.