How To Remove Health Test/Keep Alive Alerts
Health tests and keep alive tests are activated via email alerts that are established by the user. These alerts are set to periodically check in with the SMTP server to ensure it can connect correctly. These settings are not enabled by default, however, if you would like to stop these alerts from occurring you will have to adjust the setting in the web user interface on a laptop or PC. For more information on how to access the web user interface (web UI) click here.
Step 1: Log into the web UI for your device on a laptop or PC. 
Step 2: In the web UI, navigate to Setup>>Network>>SMTP(Email).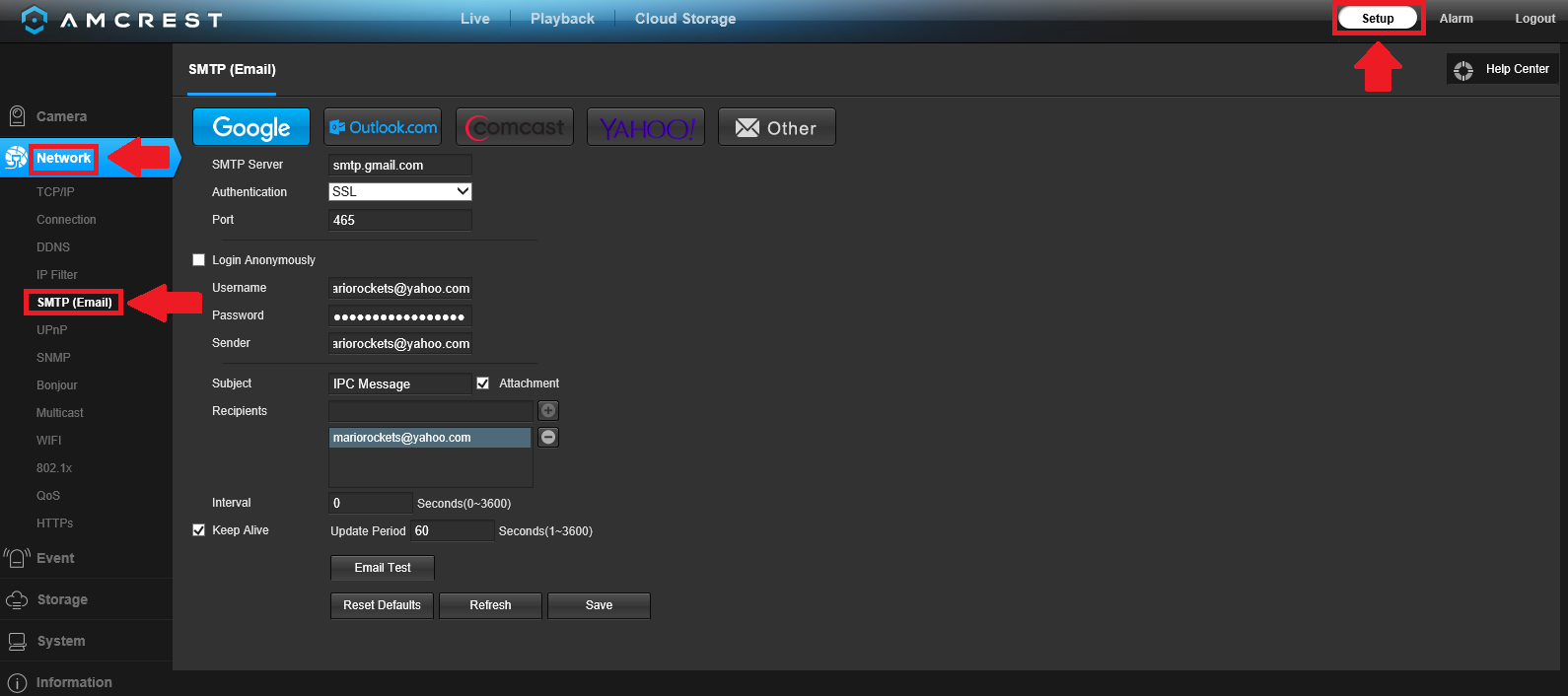 Step 3: In the email settings menu, to remove health tests and keep alive alerts, make sure the Keep Alive checkbox is unchecked. This will disable the alerts from happening.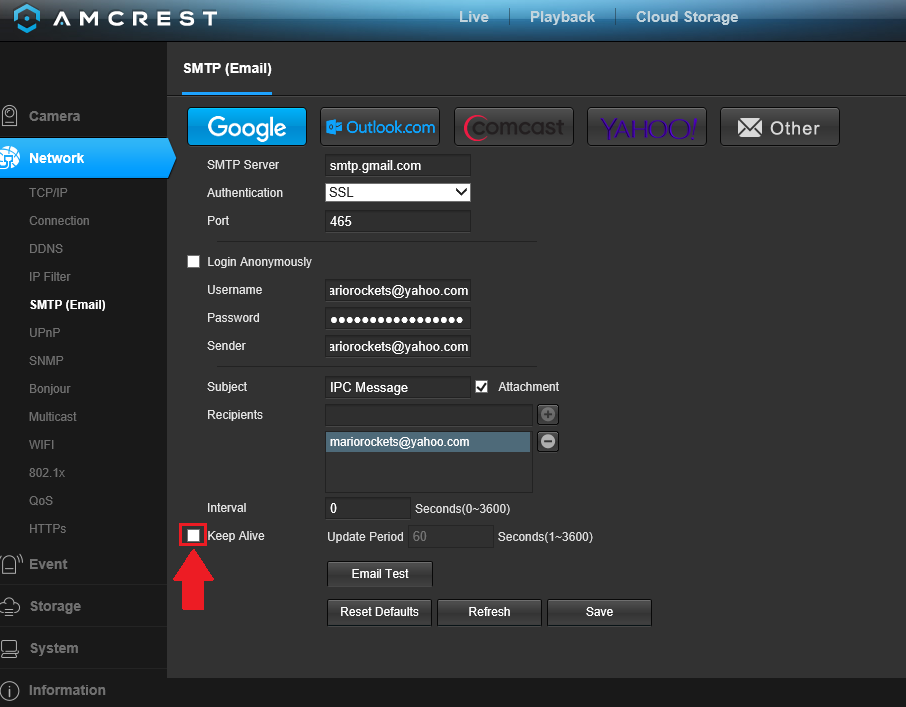 Step 4: To save and apply the changes to your device, click on the Save button.