Getting Started With the Amcrest GPS Pro App
To get started with the Amcrest GPS Pro app you must first register for an Amcrest GPS account and activate your GPS. This can be done by going to www.amcrest.com/gps-activation and registering on a laptop or computer, or via the Amcrest GPS app directly.
Note: You can only register and activate your device through the app on Android mobile devices only. Apple users (iOS) will have to register and activate their device from a laptop or computer at www.amcrest.com/gps-activation.
To register for an account on the Amcrest GPS app, first, download the app from the Google play store and press Activate GPS Device.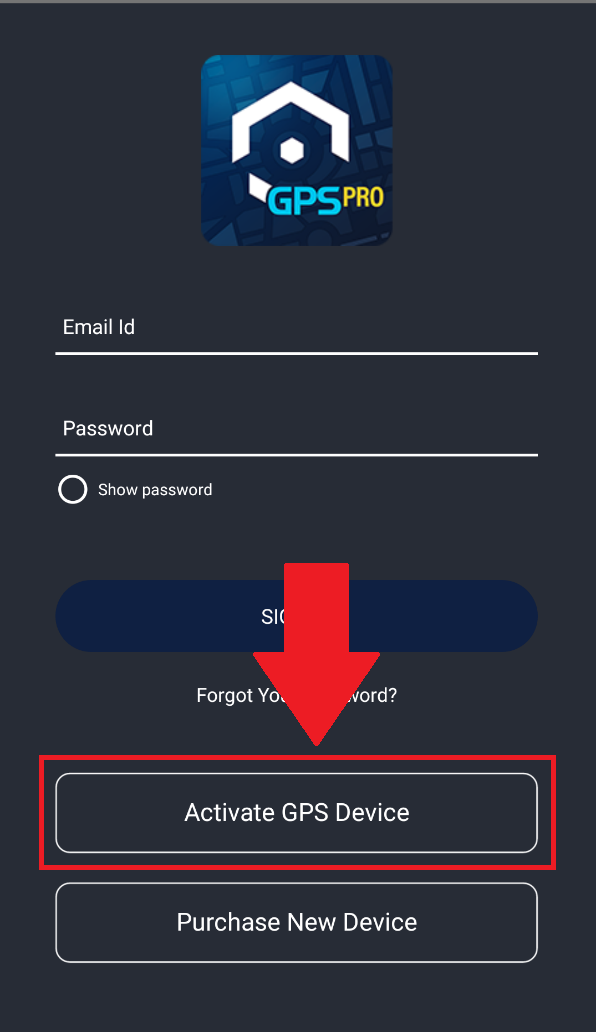 To register your device to your account, follow the on screen instructions. Once the account and GPS has been successfully activated, you will be able to log into your GPS account on the app.
Amcrest GPS App Overview.
Once you have logged into your account successfully, you will notice a device list with a main menu tab in the upper left-hand corner. If you click this menu, you will notice a series of options.
| | |
| --- | --- |
| Map | This tab shows the last location of the GPS tracker, as well as allows for use of many different map tools. |
| Trips | This tab allows the user to see trip history and play trips. |
| Zones | This tab allows the user to create and manage custom zones (geofences). |
| Zone Alerts | This tab allows the user to create and manage custom zone alerts. |
| Events | This tab allows the user to access and manage tracking events. |
| Settings | This tab allows the user to adjust tracking settings and alerts. |
| Profile | This tab allows you to adjust or modify your account settings and information. |
| Change Password | This tab allows you to adjust modify your password (must have old password) |
| Logout | This tab allows the user to sign out of their GPS tracker account. |