How To Resolve IP Config Tool Issues
If you are experiencing issues locating your device on the IP Config tool it is important to verify the software is accessing the proper start IP for the devices on your network. Any updates applied to a operating systems or other impacting factors may change the value of the start IP for the connected device which can prevent the IP Config software from finding devices properly. 
To resolve the issue, please refer to the following step by step guide: 
Step 1: Open the IP Config tool software and go to the Settings menu.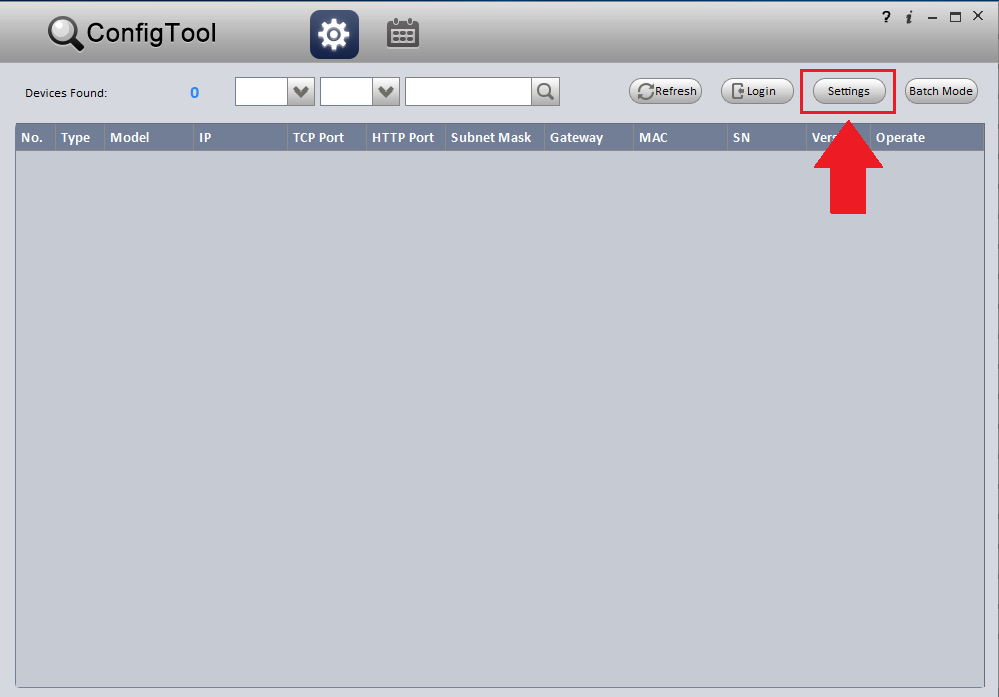 Step 2: In the settings menu, enable the Search by IP domain field by clicking the checkbox next to the indicated field.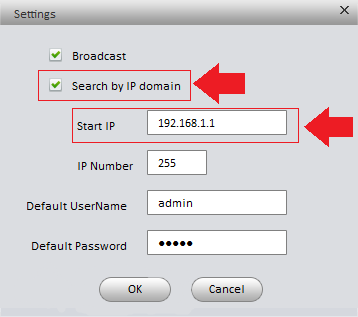 Step 3: In the Start IP field, enter the default gateway or beginning of your network segment. For example: AT&T modems will use a default gateway of 192.168.1.254 by default. However, the most common value may be 192.168.1.1. as shown in the image above. 
Step 4: Enter the default username and password into their respective fields and press OK.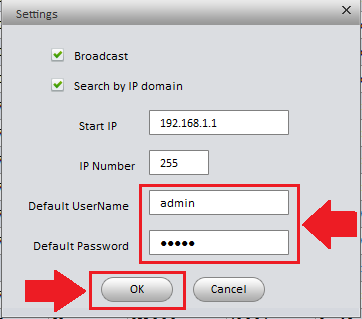 The device list will then display all devices that are found on the network and the issue will be resolved.