Before connecting your camera to the NVR using ONVIF, it is recommended to ensure that the camera is set back to its original factory default settings. This will ensure that no errors or setting conflicts occur during setup. Please make sure the computer, camera, and NVR are on the same network during setup. The Reolink App/Client may be used during setup.
For more information on how to connect a Reolink camera to an Amcret NVR using ONVIF, please refer to the information provided below.
Step 1: Open the Reolink App/Client, select the camera and follow the prompts to activate it. This will register the camera to your network.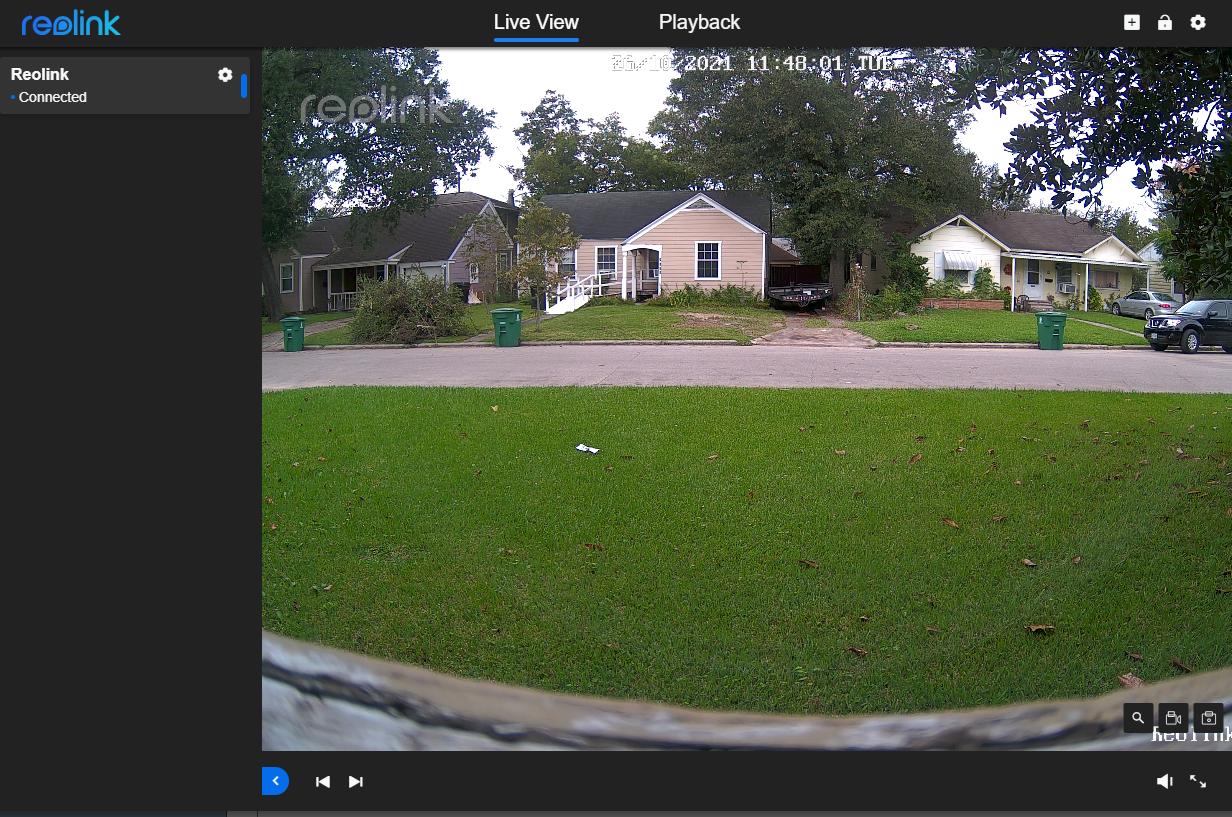 Step 2: Log into your Amcrest NVR in a web browser. For more information on how to access the web UI for your Amcrest NVR, click here
Step 3: Under the Management section click on Camera.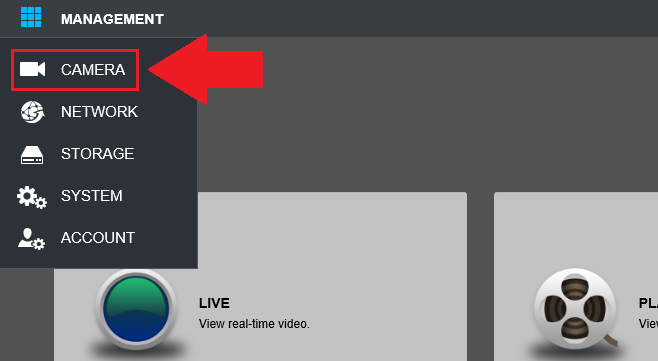 Step 4: In the Remote Device menu, click Device Search. Select the camera from the interface and click Add.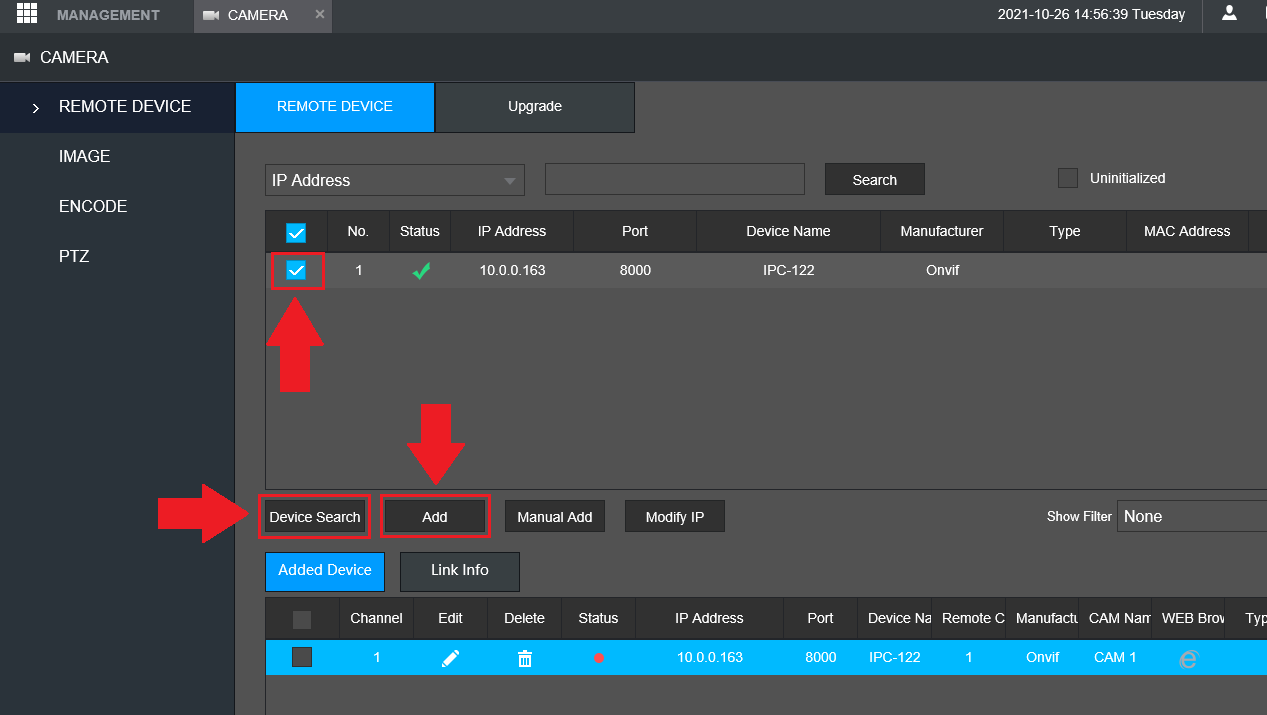 The status of the camera will be red as the password for the camera is not properly registered in the NVR.
Step 5: Click the Edit icon (pencil) and enter the password for your Reolink camera. Click Save.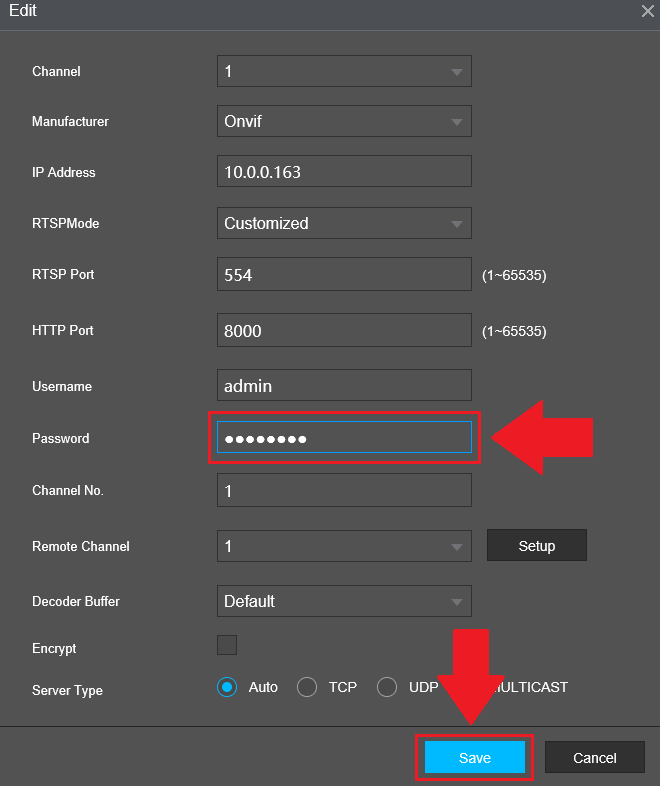 Step 6: Select the device in the Remote Device menu and click Refresh. The status of the camera will change from red to green indicating the camera has been properly registered to the NVR using ONVIF.