The admin user cannot be modified or removed from the camera however the password for the profile can be modified. For more information on how to modify an admin password please refer to the information provided below.
Step 1: Access the web user interface (web UI) for your camera in a web browser. For more information on how to access the web UI click here.
Step 2: Click on Setup>>System>>Manage Users. Click on Modify.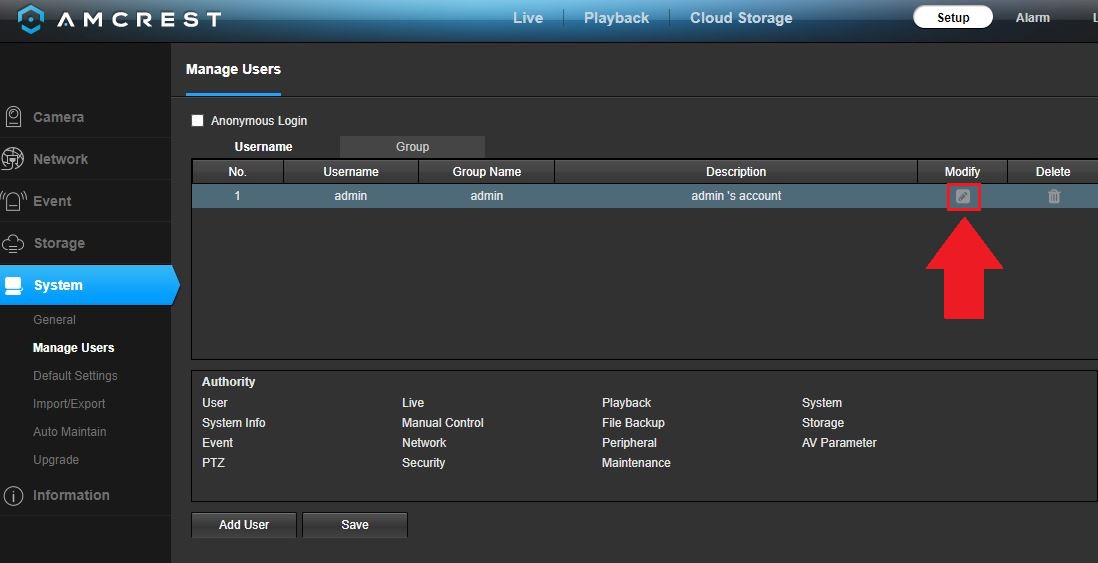 Step 3: Click Modify Password, enter the old password for your device in the Old Password field then create a new password. Click Save.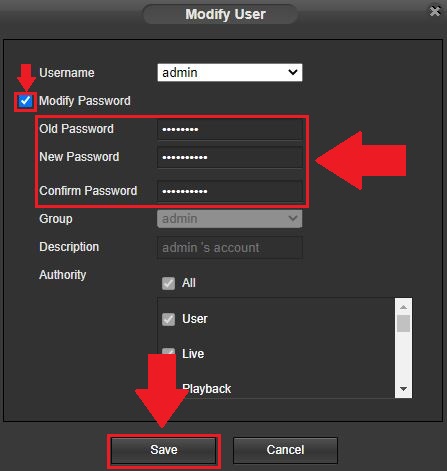 Note: A minimum of 8 characters is required when creating a new password.