The default admin user cannot be deleted or modified however the password for the admin user can be modified. For more information on how to modify a user password, click here.
An additional shared user can be added to the camera. The admin account can set permissions for a shared user which will allow the user to only use certain features in the camera. For more information on how to create new additional users on your device, please refer to the information provided below.
Step 1: Access the web user interface (web UI) for your camera in a web browser. For more information on how to access the web UI click here.
Step 2: Click on Setup>>System>>Manage Users. Click Add User.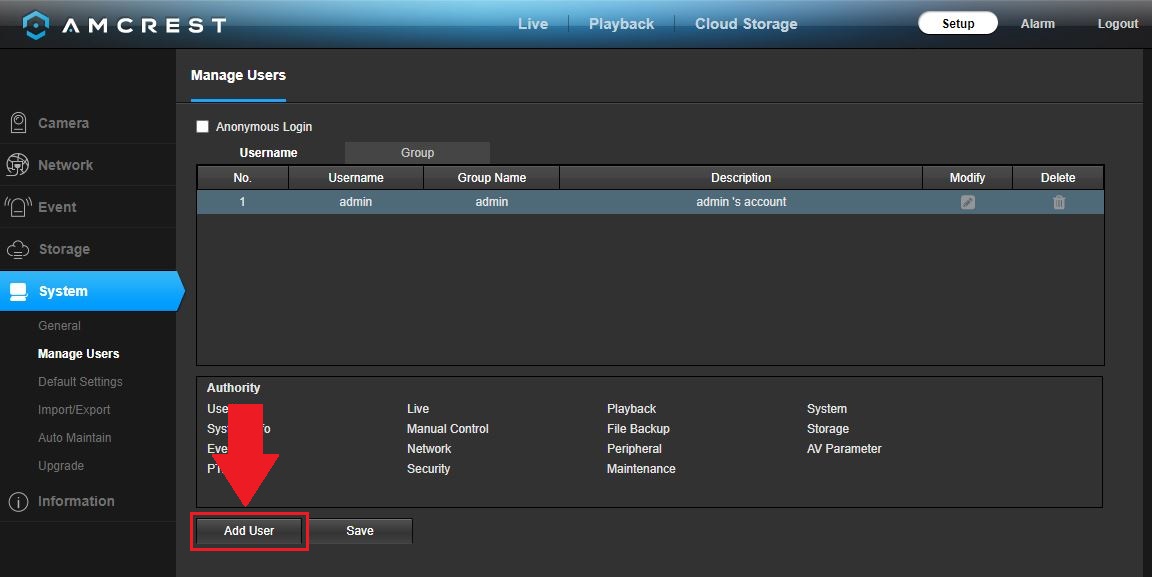 Step 3: Enter a username and password for the shared user. In the Authority menu, use the scroll option to scroll through the list of applicable permissions. Select which permissions you would like to grant to the shared user and click Save.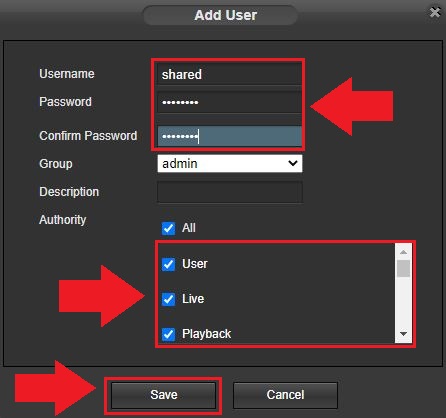 The shared user has now been entered into the device. The user can now access the camera using the newly created shared user credentials.