Smart Motion Detection (SMD) uses an advanced algorithm to differentiate between human and motor vehicle shapes within a scene and send alarms only when a person or vehicle is detected. This feature does not require a smart plan to function like other AI features as it synchronizes with the NVR's built-in motion detection capabilities. Please note, this feature may differ depending on which model camera is being used on the NVR. Not all AI cameras support this feature. For more information on how to set up SMD events, please refer to the information provided below.
Step 1: Open a web browser and access the web user interface (web UI) for your device. For more information on how to access the web UI, click here.
Step 2: Click on AI and access the SMD menu, Ensure the SMD checkbox is enabled.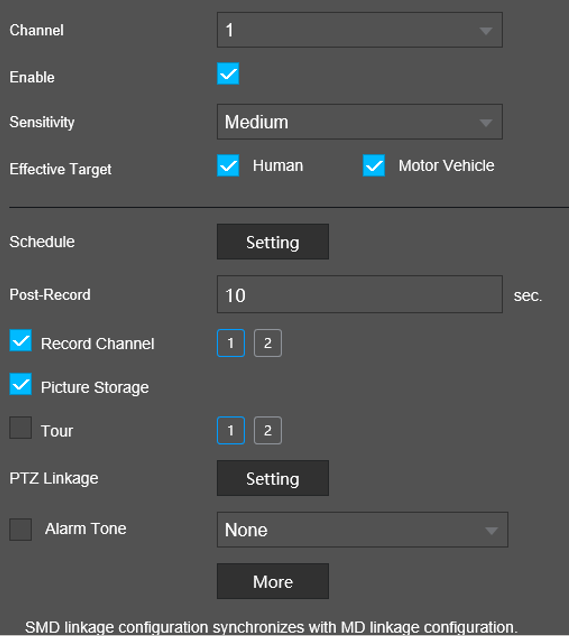 Step 3: Use the Effective target options to select if the camera will detect human or motor vehicles. By default, both will be enabled. Click Save.
Viewing SMD Events
To view SMD data, click on AI Search and access the SMD menu. Select a channel and type from the respective dropdown menus and enter a date and time of the event. Click Search. A list of SMD events retained in the system will be displayed. Click the Play button next to the event to play to recording.