If you have lost or forgotten the password associated with your NVR and would like to reset the password. Please follow the instructions provided below.
Note: This process will need to be performed locally on the NVR. The NVR will need to be connected to your network via an Ethernet cable and powered on. Ensure the NVR is being accessed locally and has a VGA or HDMI cable, mouse, and monitor hooked up to it before proceeding.
Step 1: On the local interface, click on the "Forgot Password" icon in the System Login screen.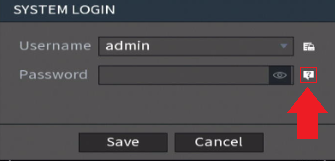 Step 2: A QR code will be displayed on the screen.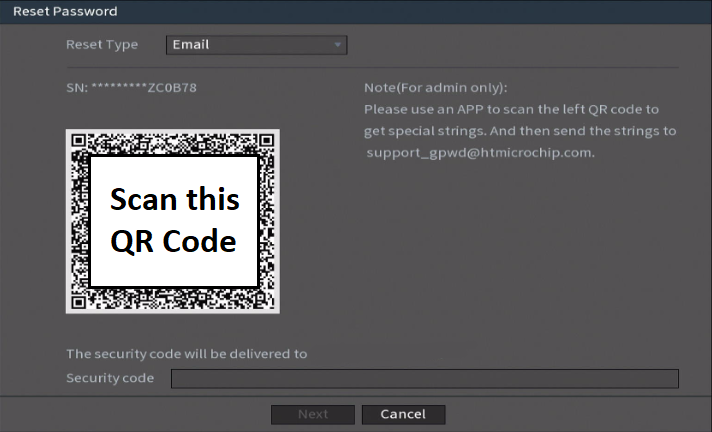 To proceed, scan the QR Code, on the screen, you will notice a special string for text.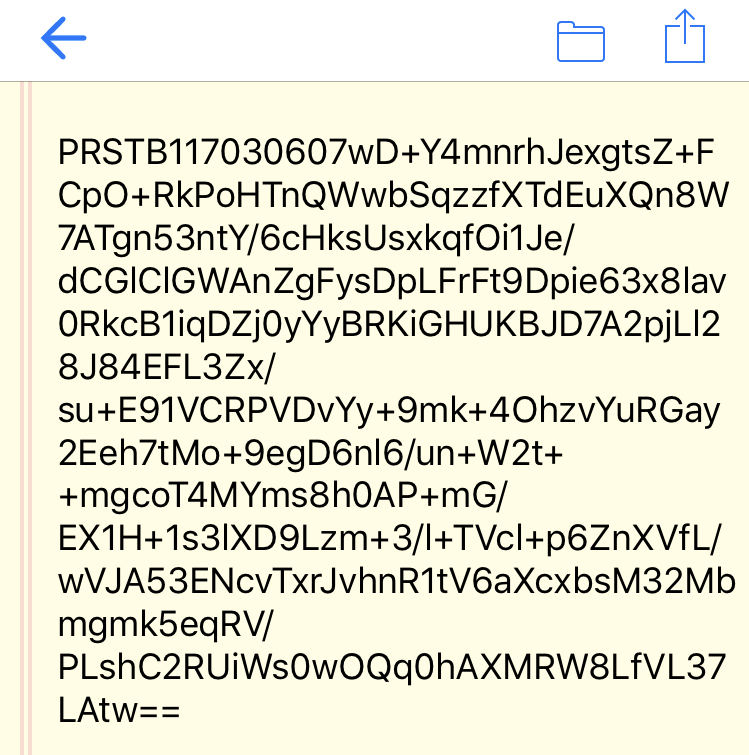 Copy and paste this information into an Email and Email it to support_gpwd@htmicrochip.com
A confirmation email will be sent to you with a security code. The confirmation email will be delivered within a 24 hour period of sending the Email.

Please note, if the email notification is not coming to your inbox, please check any Spam, Junk, Filtered Folders. etc. for the notification. Every email service provider may differ drastically but we recommend adding these specific email addresses in your contacts or mark them as not spam.
Open the email and locate the generated security code that was sent to you. This will be the security code you will need to type into the NVR to reset your password.

Note: The security code that was provided will only be valid for 24 HOURS. If you do not use the code within 24 hours a new one will have to be generated to complete the password reset process.
Step 3: Enter the provided security code into the "Security Code" field and click Next to continue.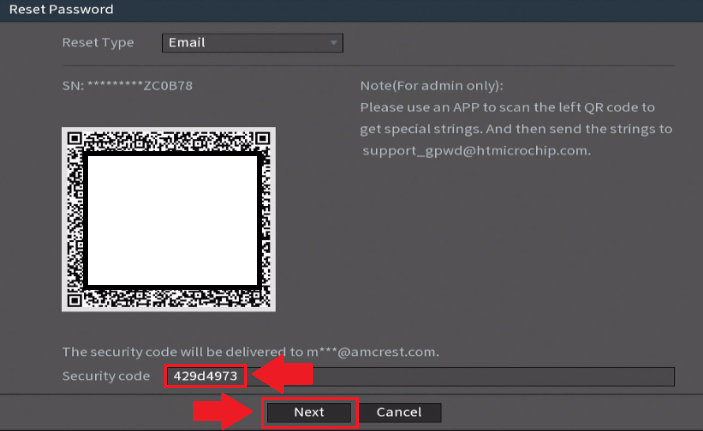 Follow the on-screen prompts to complete the password reset process. Please note, it is recommended to use a password that has between 8 to 32 characters using a combination of letters and numbers. Please do not use special characters such as, ( ' " ; : &).