Face Detection is typically used in conjunction with an AI NVR, however, can be used independently to detect faces and provide facial images for video metadata. Please note, a preset and smart plan for face detection must be enabled to begin setting up the feature. For more information on how to set up a preset and smart plan, click here.
Note: Face detection can be set up as a global preset if no other presets are being used or as a separate preset if other presets will be set in the camera. If using multiple presets, please select the preset from the PTZ menu before setting the rule. For this example, however, we will be setting face detection up as a global preset.
Setting Up Face Detection
Step 1: Log in to the web user interface (web UI) for your camera. For more information on how to access the web UI for your camera click here
Step 2: Click on Setup>>Event>>Smart Plan and ensure a Face Detection smart plan is enabled. Click Save.

Step 3: In the Event menu, click Face Detection, then click Enable. Click Save.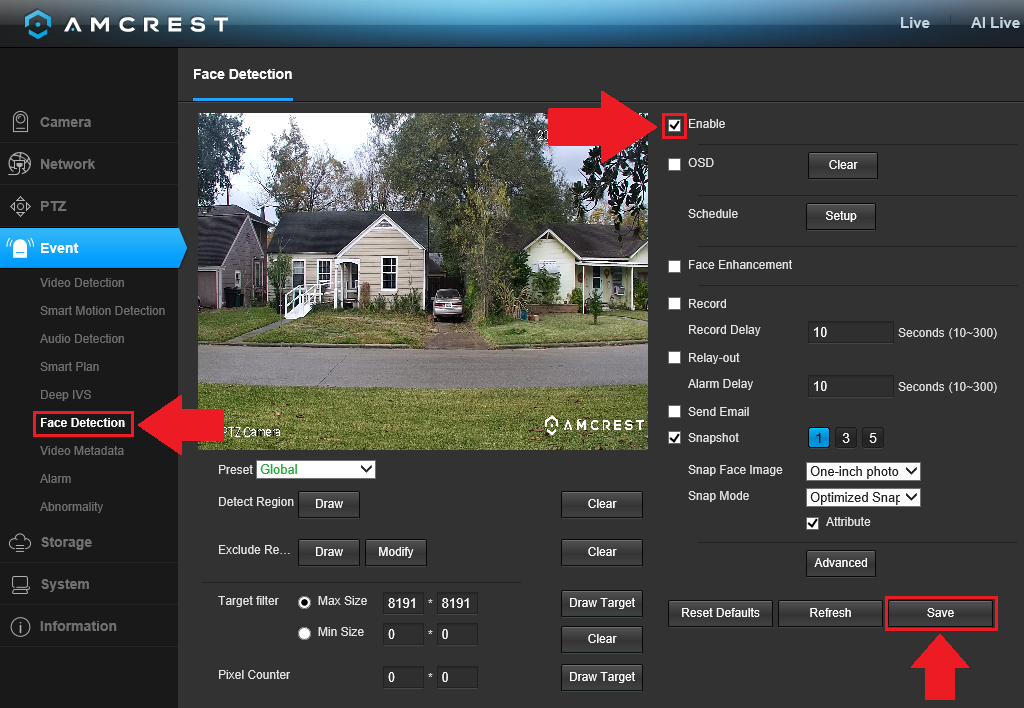 Note: The Preset dropdown menu will show which smart plan preset is selected for this feature.
Step 4: Enable OSD to allow face detection OSD information to be displayed in a face statistics overlay. Click Setup to set a schedule for the feature (if any) and click Save.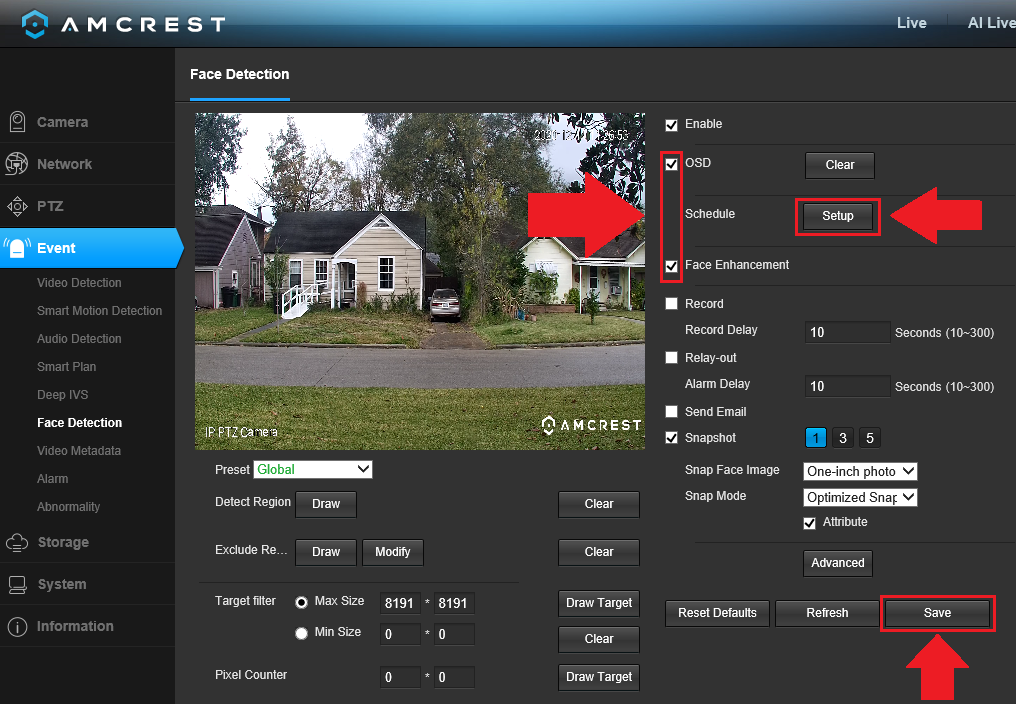 Note: If needed, click on the Face Enhancement checkbox to enhance the accuracy of the face detection image.
Step 5: Click Record to allow the device to retain face detection events. Click Save.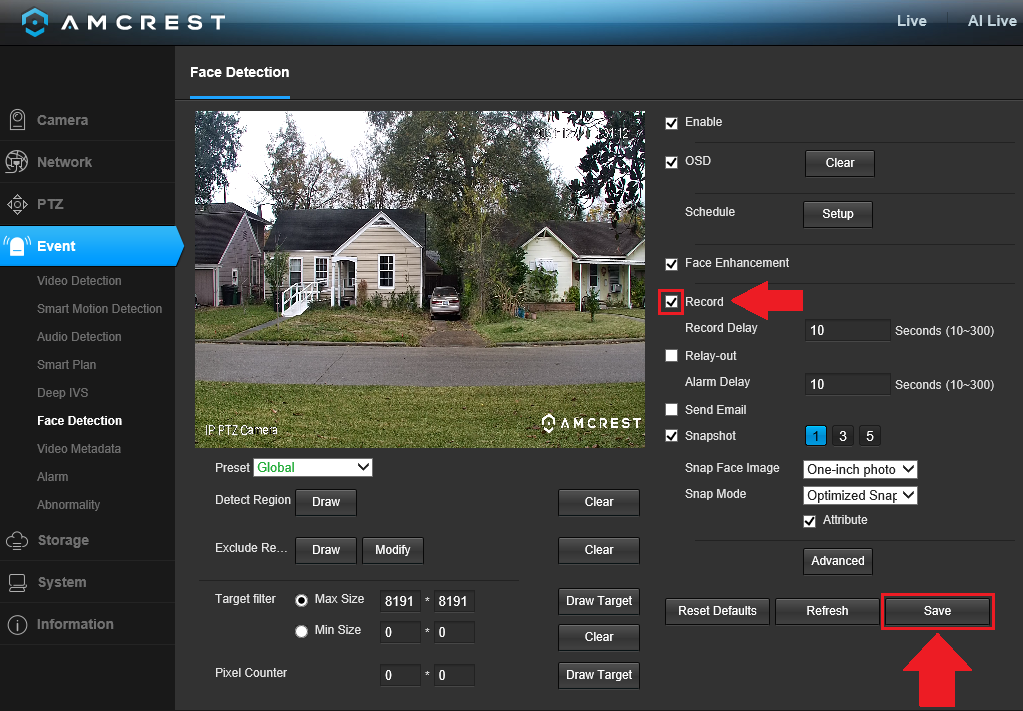 Step 6: Check the Send Email and Snapshot checkboxes if you would like a snapshot of the event emailed to you. A valid Email address must be established in the device prior to enabling this setting. For more information on setting up email alerts, click here.
Note: This is not necessary, however, to exclude a specific area on the interface from being able to detect faces, click on the Exclude Region button then draw the excluded area on the interface. Click Save to save the settings.
To reset to default settings, click the Reset Defaults button. To refresh the page, click the Refresh button. To save the settings, click the Save button.