How To Setup Motion Alerts
This will allow snapshots of motion detection events to be emailed to you. Motion detection events are different from IVS or other AI events as they do not use AI algorithms to function and can be used in conjunction with IVS or other rules as they are separate features in the system. For more information on configuring motion detection, please refer to the information below.
Step 1: Access the Main Menu of your device and click on Alarm.
Step 2: Select Video Detection to access the Motion Detect menu. This is the main configuration page for your motion detection settings. Select which channel you are configuring from the Channel drop down menu.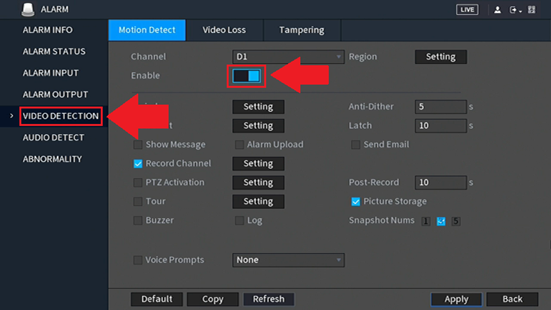 Step 3: Ensure the toggle switch for motion detection is enabled and adjust any motion detection settings or motion schedules accordingly.