How To Use Human Detection on the ASH21
Human detection is a built-in AI feature that allows your camera to filter out certain objects such as, birds, tress, or other nonhuman entities to avoid false motion detection alarms. This setting is only available in the Amcrest Smart Home app and will not function in other apps or services. Once this setting is activated only human figures or features will be detected and reported by the camera. For more information on how to setup Human Detection, please refer to the information provided below.
Step 1: Log into your Amcrest Smart Home and tap on your ASH21 camera.
Step 2: Tap on the settings

icon.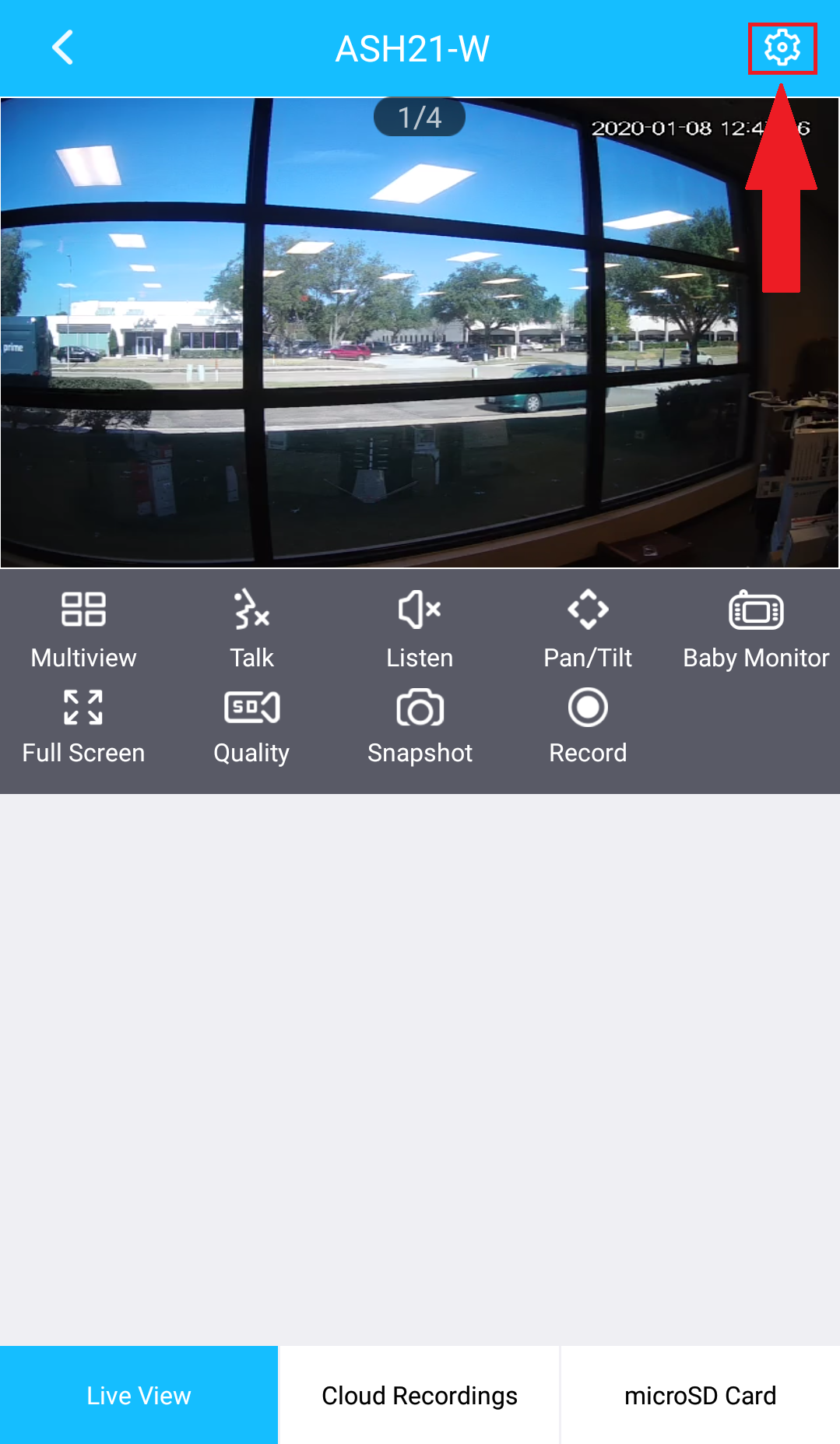 Step 3: Tap on Motion Detection.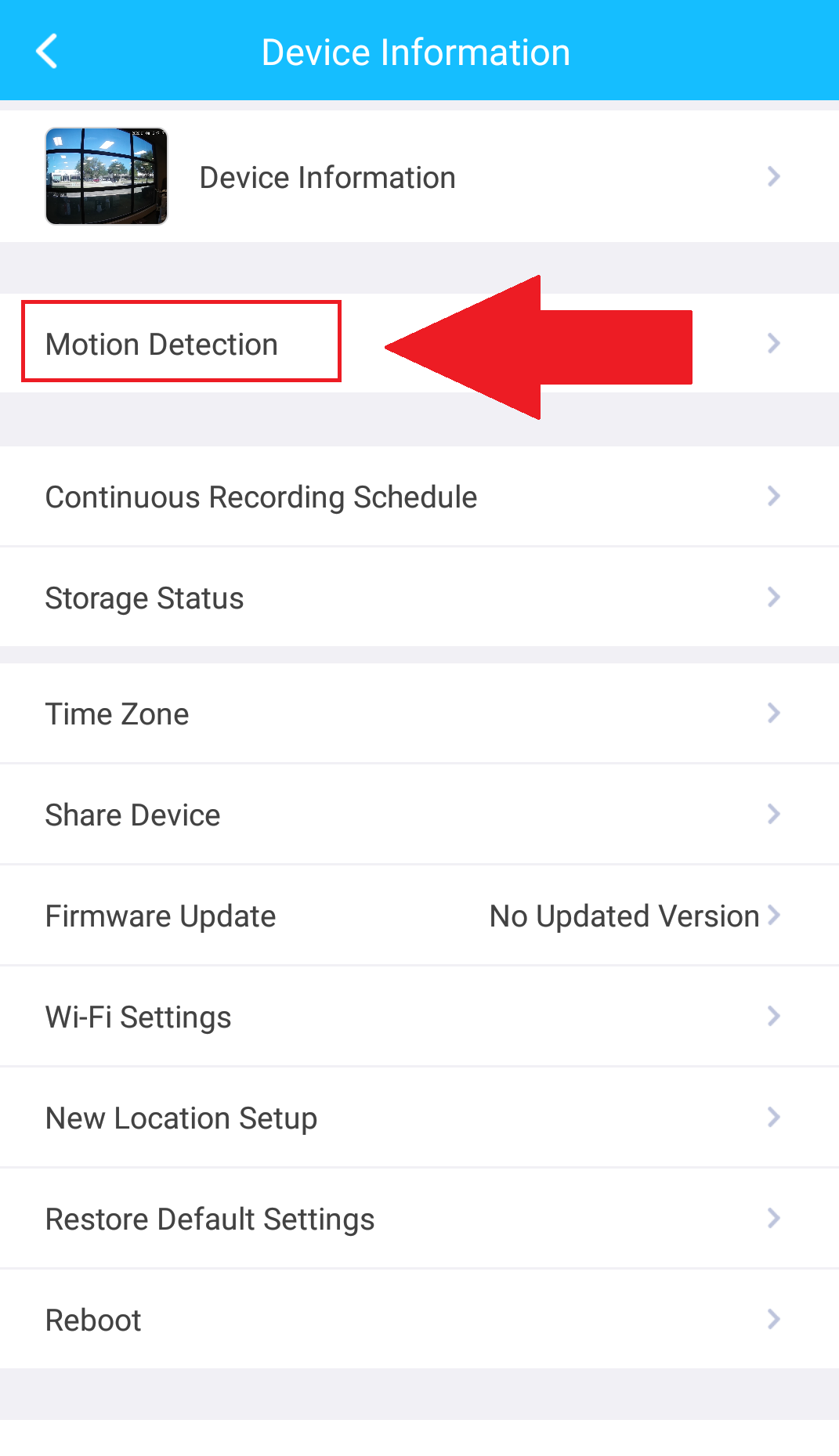 Step 4: Ensure the Motion Detection toggle switch is on to display the Human Detection toggle switch. Tap the Human Detection toggle switch to enable Human Detection.