By default, this device will come with human and vehicle detection enabled. We refer to this as Smart Motion Detection or "SMD". This feature allows the device to use an advanced algorithm to differentiate between human and motor vehicle shapes within a scene and send alarms only when a person or vehicle is detected, however, since it is an AI feature it initially limits the device to max at 4K@20fps. The camera does have the ability to reach 4K@30fps however all AI features will have to be disabled for this to occur. For more information on how to disable SMD and set your camera to 4K@30fps, please refer to the information provided below.
Step 1: Log in to the web user interface (web UI) for your camera. For more information on how to access the web UI for your camera click here.
Step 2: Click on Setup>>Event>>Smart Motion Detection and click Enable.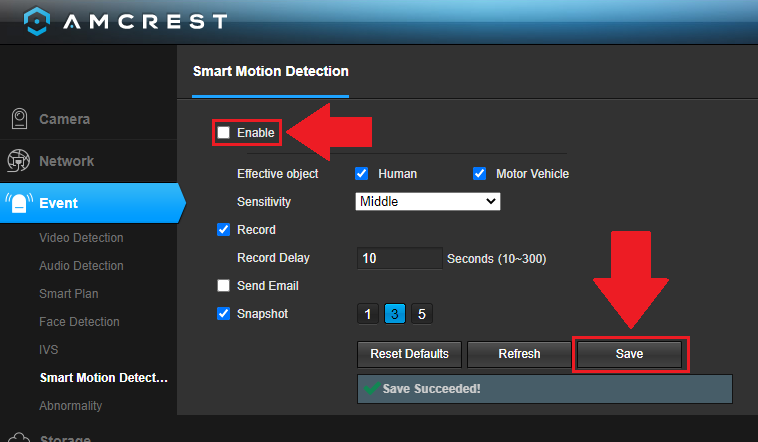 Make sure the Enable checkmark has been disabled and click Save to save the setting.
Step 3: Navigate to Camera>>Video. You will notice the resolution is default to 3840*2160 (4K) by default. Click the Frame Rate(FPS) dropdown menu and scroll down till you see 30.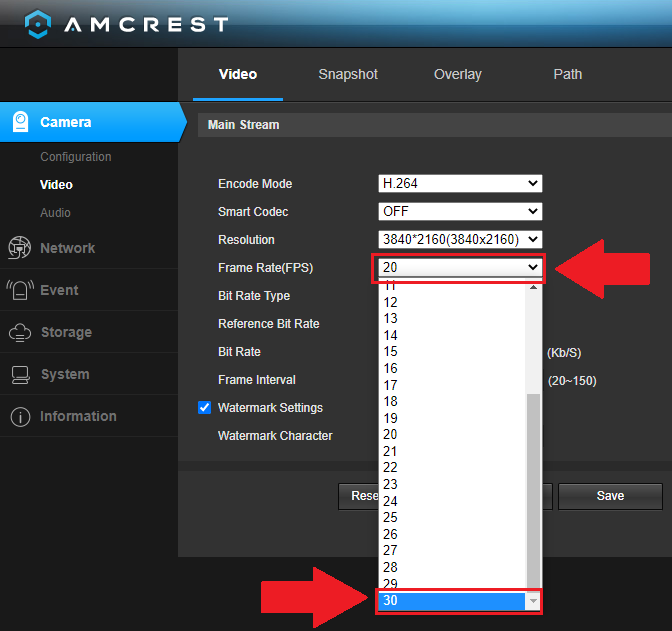 Select 30 to set the camera to 4K@30fps and click Save.